Available today at select stores and online, J.Crew now offers a range of tops, dresses, skirts and pants up to size 5X in partnership with Universal Standard!
The iconic retailer has teamed up with inclusive fashion's leading authority to bring customers this expanded sizing–and we couldn't be more excited.
According to the brand, the partnership, "offers a new standard of size that is about more than just scaling up or down," including Universal Standard's own "micrograding by size," one of their best practices in accurate sizing.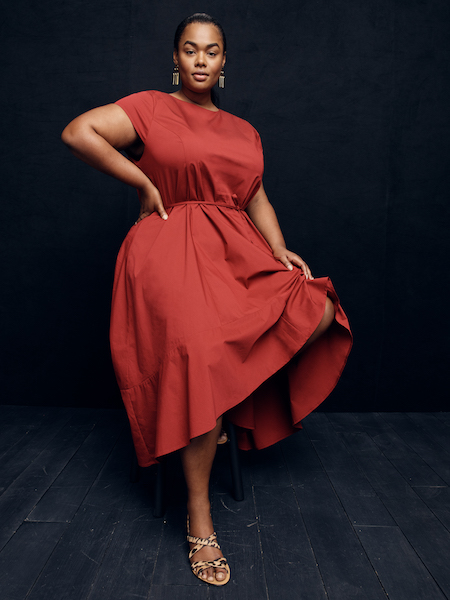 The collection includes a wide-leg jumpsuit, track-stripe slit skirt, and other fashion-forward pieces that aim to bring the millions of women who don't fit the traditional sizing chart of XS-L into the fold.
"This is J.Crew's first step towards taking down the barriers that keep tens of millions of women from participating in style," J.Crew said in a release. They conceded: "We know this is overdue."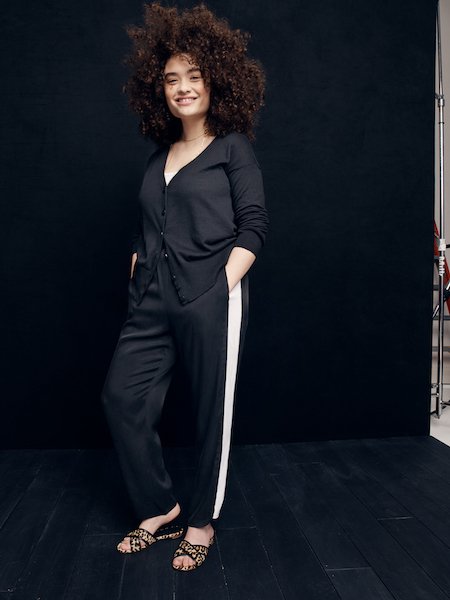 We applaud them! The collection is mainly elevated basics that reflect the times–a tunic dress, a V-neck t-shirt, track pants. Definitely pieces you could easily work into your wardrobe. The sizing is a vast improvement on what J.Crew has had in the past.
This is an important step; we remember when Target took their first step towards inclusive sizing back in January–and the results have been stellar. Here's to hoping that J.Crew will only continue this trend, and will bring 5X sizing to all their clothes in the future.
Shop J.Crew x Universal Standard now: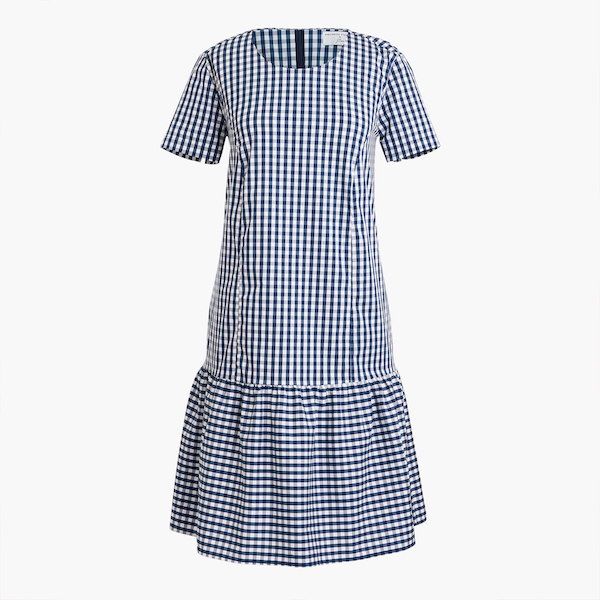 Universal Standard for J.Crew poplin drop-waist dress in gingham ($130)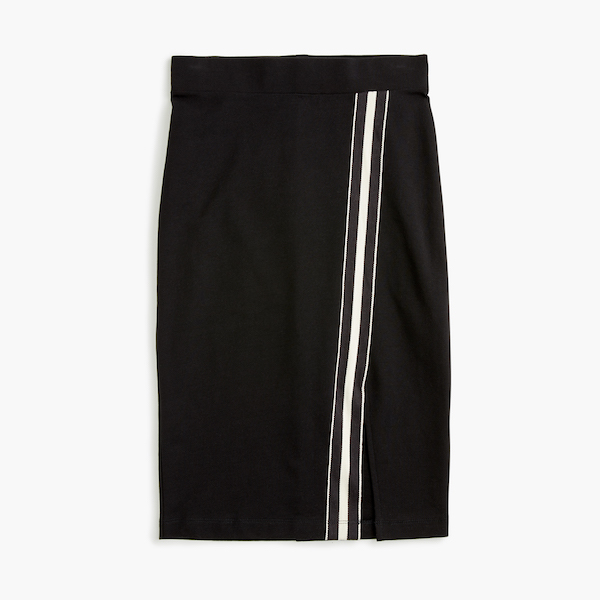 Universal Standard for J.Crew French terry slit skirt with track stripe ($100)
Universal Standard for J.Crew jersey long-sleeve maxi dress in stripe ($130)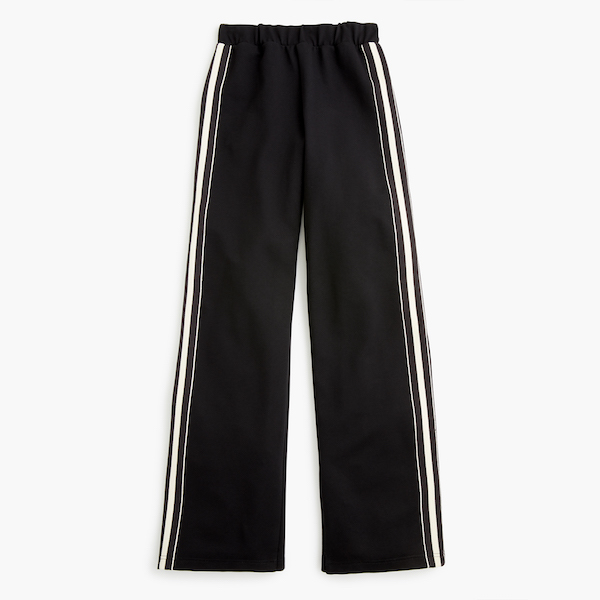 Universal Standard for J.Crew wide-leg ponte pant with stripe ($120)
SheFinds receives commissions for purchases made through the links in this post.