We're getting closer and closer to the debut of Jennifer Aniston's new drama The Morning Show, in which the actress plays a morning TV anchor, alongside other entertainment veterans like Steve Carell and Reese Witherspoon. As she makes the rounds to discuss her new show, which focuses on Carell's character being accused of inappropriate sexual behavior at work and the repercussions of his actions, Aniston is letting loose with a few news-worthy truths of her own.
Including one that involves Harvey Weinstein, the film producer who has been accused of rape and sexual misconduct by a number of women in Hollywood.
Jennifer Aniston just dropped this MAJOR bombshell — and it provides even more insight into the inner workings of Weinstein's mind and just how he operated among his stars.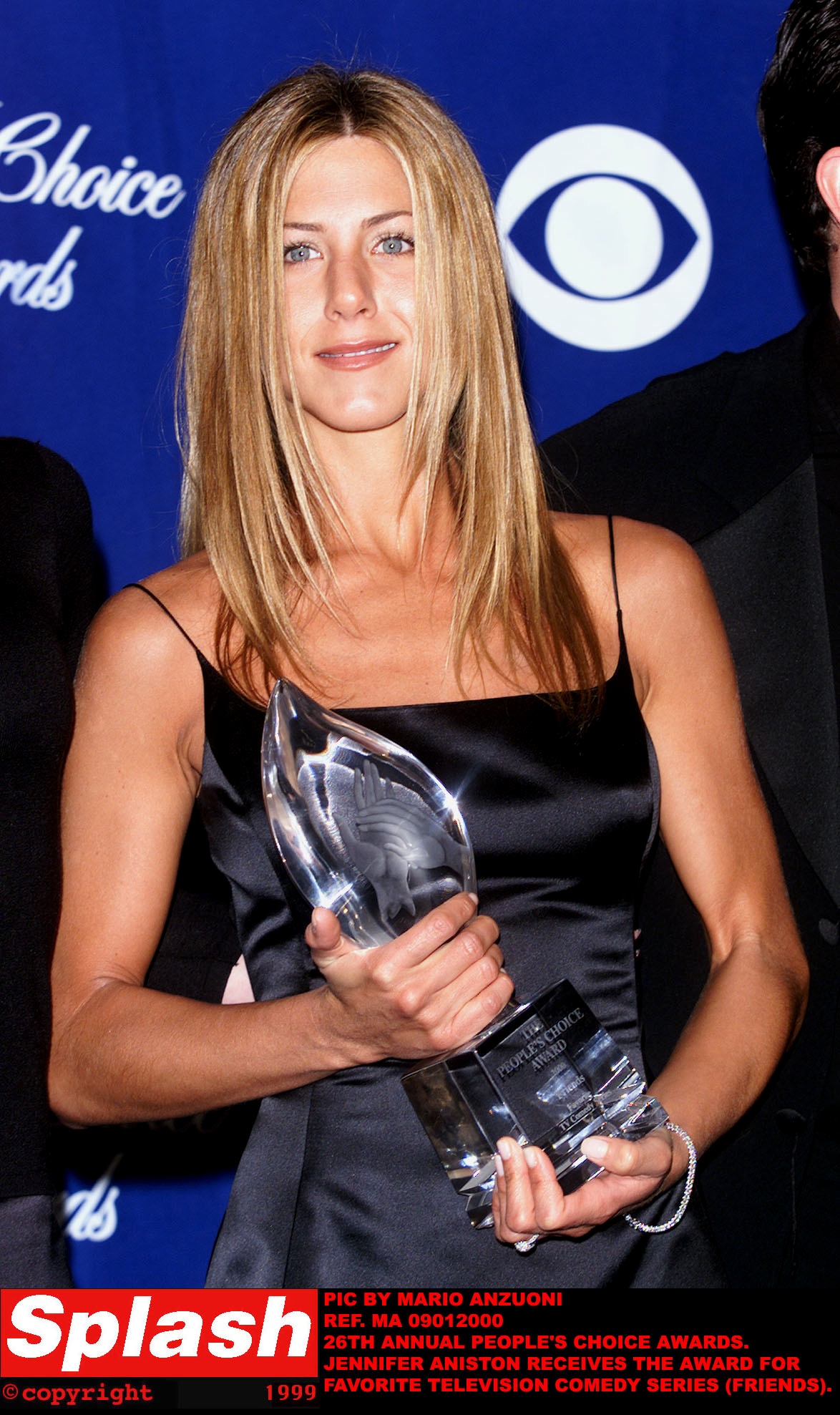 Splash News
Aniston and Weinstein worked together back in 2005 on the film Derailed. Although the actress does not have a horrific tale of sexual misconduct to recount, thank goodness, she told Variety that Weinstein attempted to control her in other ways — for the financial benefit of his then-wife Georgina Chapman's brand Marchesa.

"There was the premiere dinner. I remember I was sitting at the dinner table with Clive [Owen], and our producers and a friend of mine was sitting with me," she told the magazine. "And he literally came to the table and said to my friend: 'Get up!' And I was like, 'Oh my gosh.' And so my friend got up and moved and Harvey sat down. It was just such a level of gross entitlement and piggish behavior."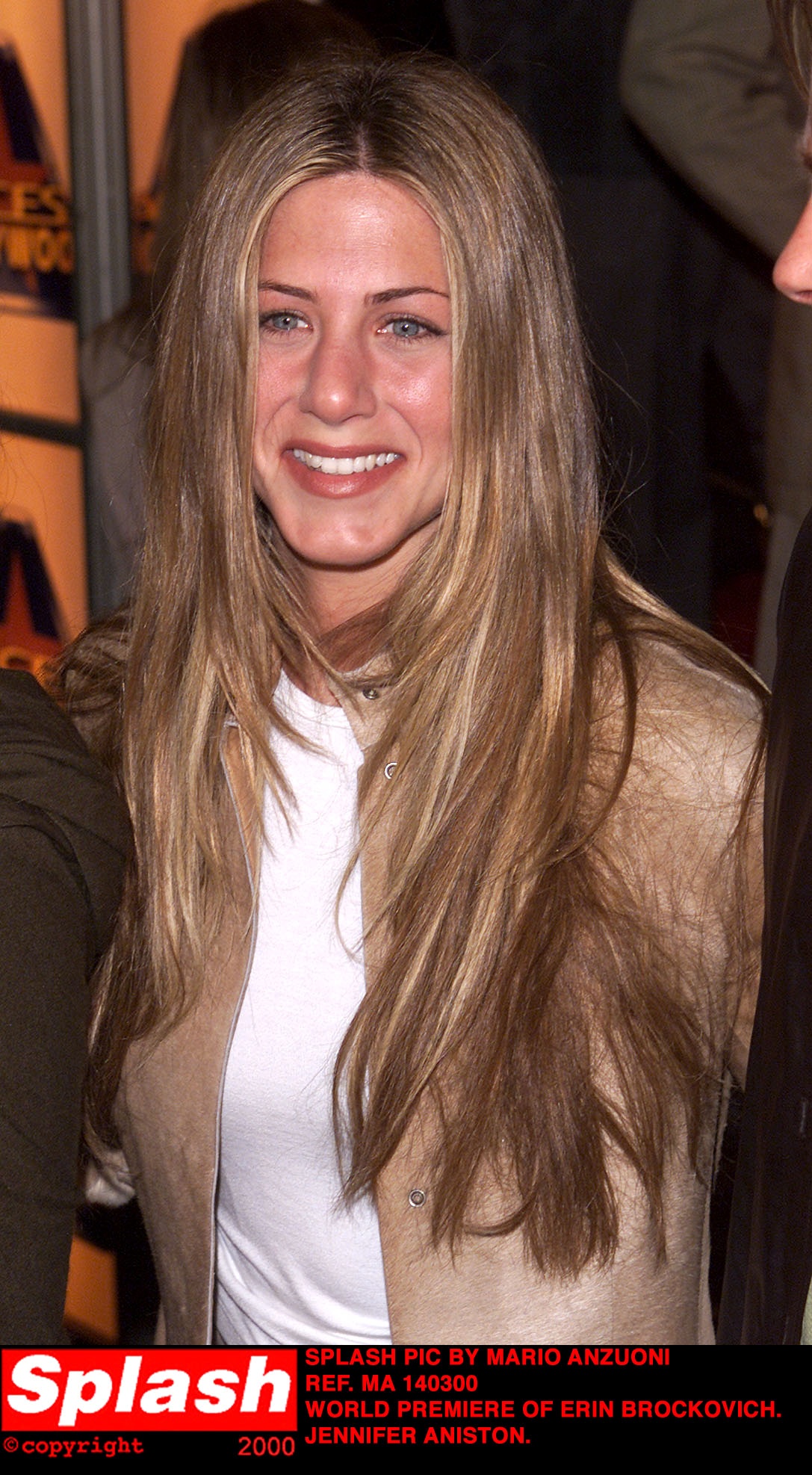 Splash News
But that's not all.

Weinstein then proceeded to demand that Aniston wear a Marchesa dress to the Derailed premiere.

"I remember, right when [his ex-wife] Georgina's clothing line Marchesa was starting. That's when he came to visit me in London while we were shooting," Aniston said. "He'd be like, 'Ok, so I'd like you to wear one of these to the premiere.' And I went through the book, and at the time, it wasn't what it is today. It was not for me. He was like, 'You have to wear the dress.' That was my only bullying. And I was like, 'No, I will not wear the dress.'"

At the end of the day, Aniston didn't bow down to Weinstein's demands. And, in fact, she wore a very on-brand dress: a minimalist, halter-style knee-length cocktail dress in a pretty, shimmering taupe shade.

Aniston has always been spot-on with her classic style choices. And you can emulate her style (for less) with dress options like these: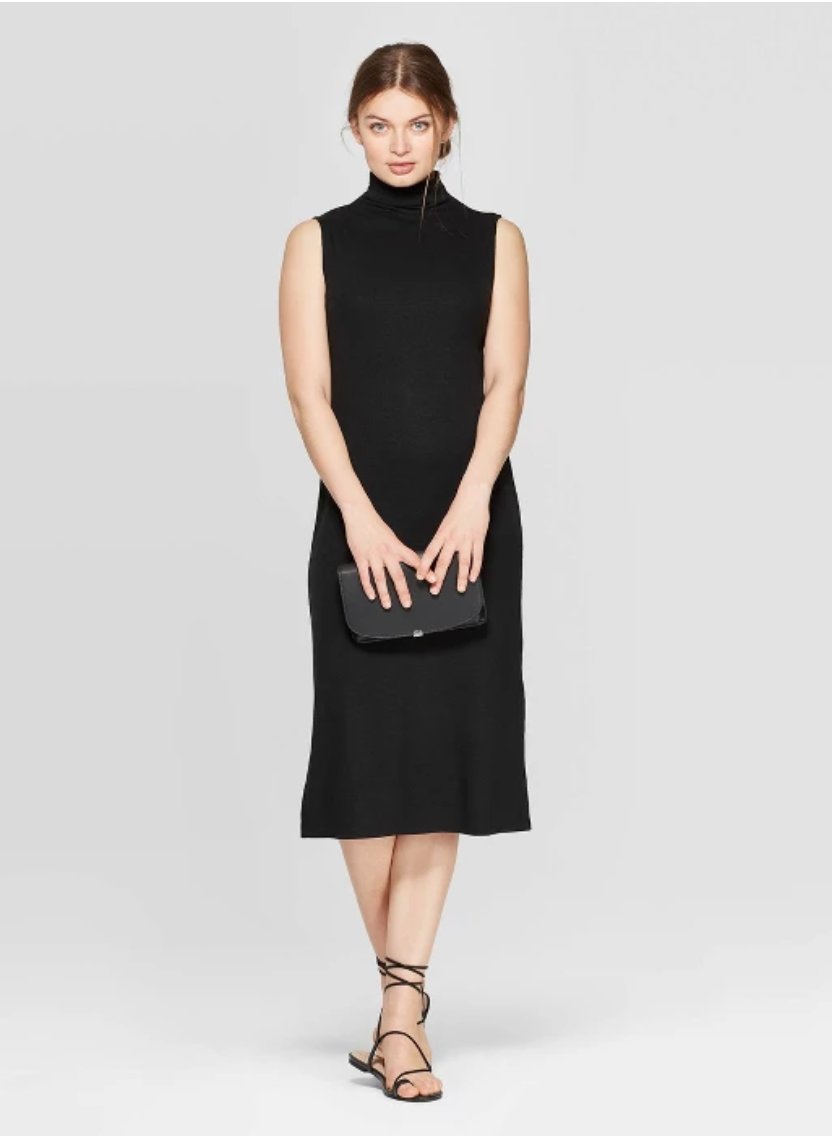 Screen-Shot-2019-10-18-at-6.25.38-AM
Sleeveless Turtleneck Rib Knit Dress, $22.99, Target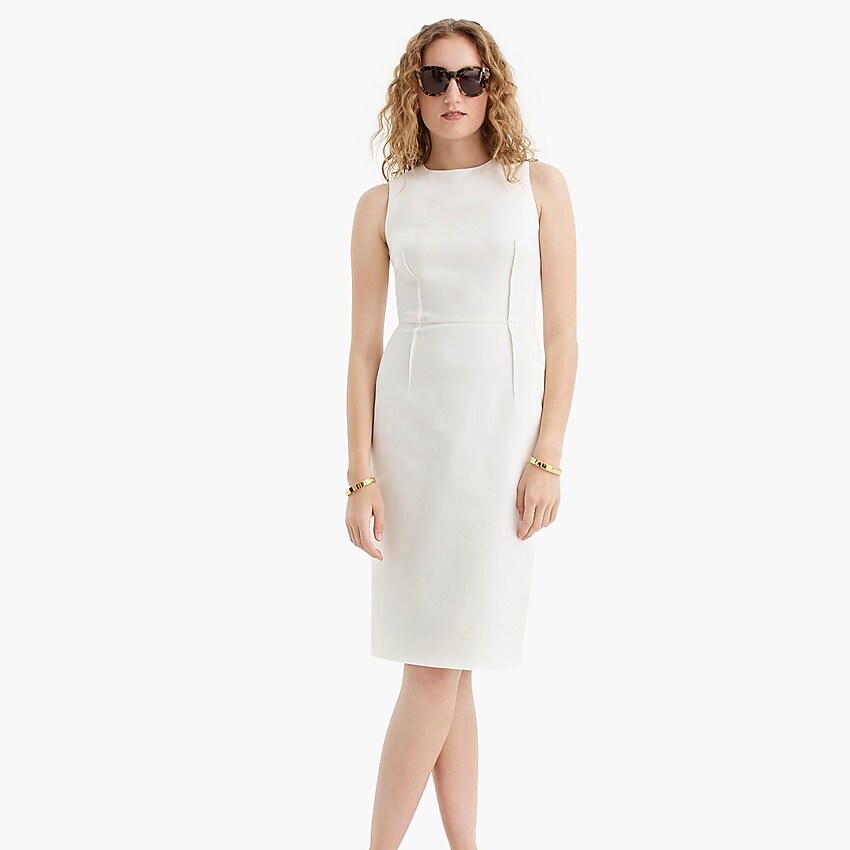 J. Crew Sheath Dress, $90.00. J. Crew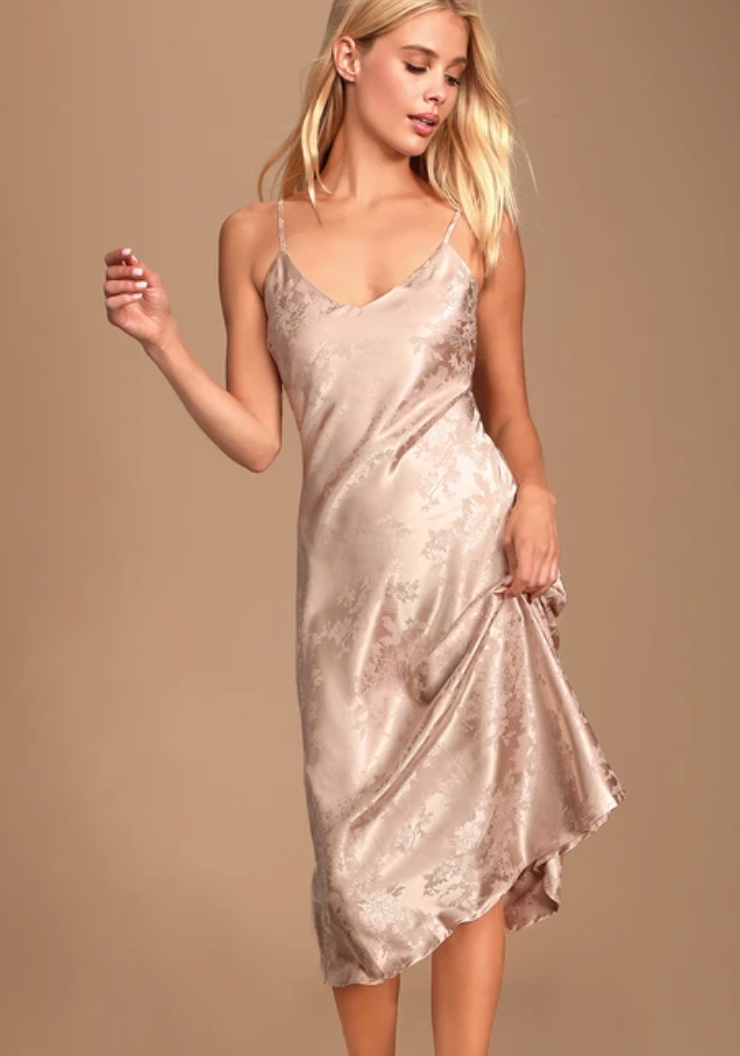 Lulus Cala Love Champagne Jacquard Satin Slip Dress, $54, Lulus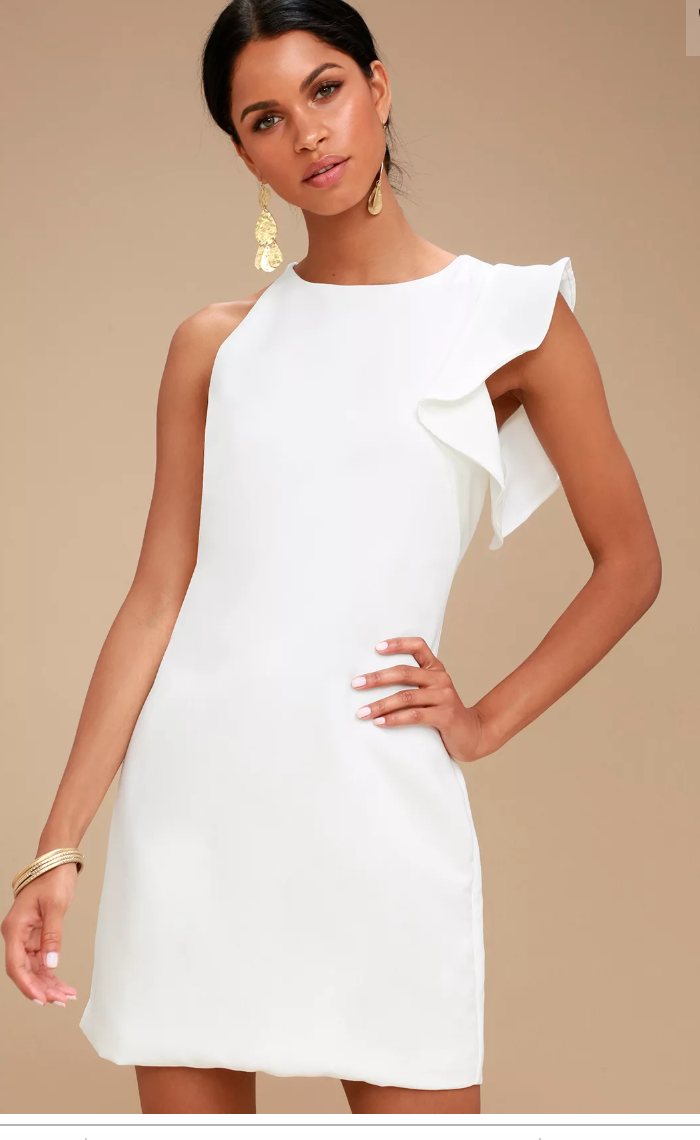 Dinah White One-Shoulder Dress, $56, Lulas