Jennifer Garner and Ben Affleck have been separated for a while, but that doesn't mean that there's any bad blood between them. In fact, Garner has been very hands-on in helping Affleck maintain his sobriety and continues to stand by his side through all of his ups and downs.
[Photos: Splash]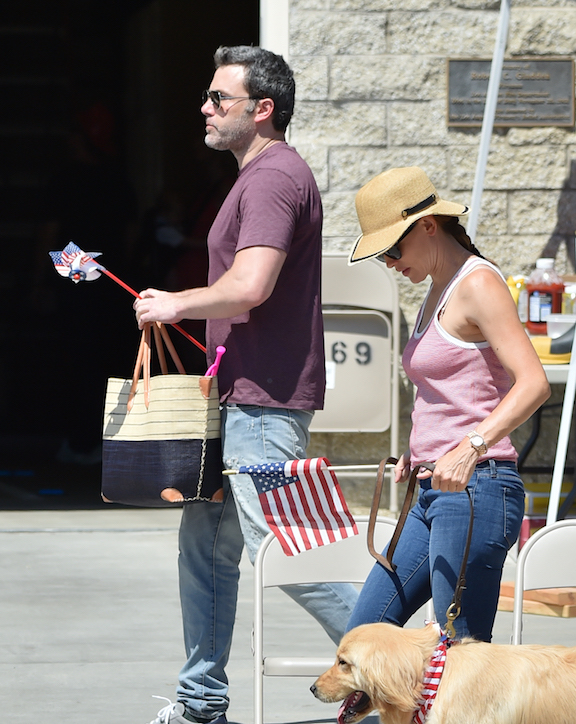 "She wants to see him healthy and at his best. She knows that's what's best for the kids and the family," and insider told E! News. After all, Garner and Affleck were married for 10 years and share three children together.
Thankfully, it seems like Affleck has a great support system around him. Another insider added, "Jennifer is an amazing supporter, but one of many." The source also named Affleck's current girlfriend Linsday Shookus as one of his supporters, and we're happy to hear that his new relationship is working out!
Unfortunately, Affleck's road to sobriety hasn't been easy. He recently addressed alcohol addiction in March, when he announced that he had gone back to rehab for the second time. "I have completed treatment for alcohol addiction; something I've dealt with in the past and will continue to confront," Affleck said in a statement at the time, according to E! News.
He also credited Garner for her role in helping him with his sobriety and thank her for being a great mom to their kids, Violet, 11, Seraphina, 8, and Samuel, 3. He said, "[Garner] supported me and cared for our kids as I've done the work I set out to do."
Now, the Justice League star continues to work on his sobriety by seeking outpatient treatment and is in "a place right now where he is very committed and wants to see this through," a source revealed to E! News.
We're happy to see that Jennifer Garner is part of Ben Affleck's support system and that she'll always be there for him! Do you think Jen & Ben are doing a good job at co-parenting? Let us know your thoughts in the comments below!