If you've ever been a boy band superfan, you know that the group's members will always be your first loves. Even after all these years, you still feel slightly jealous when one of them proposes to someone else. So it's not surprising that news of Joe Jonas' engagement to Game of Thrones star Sophie Turner recently sent JoBro fans into a complete frenzy.
[Photo: Splash]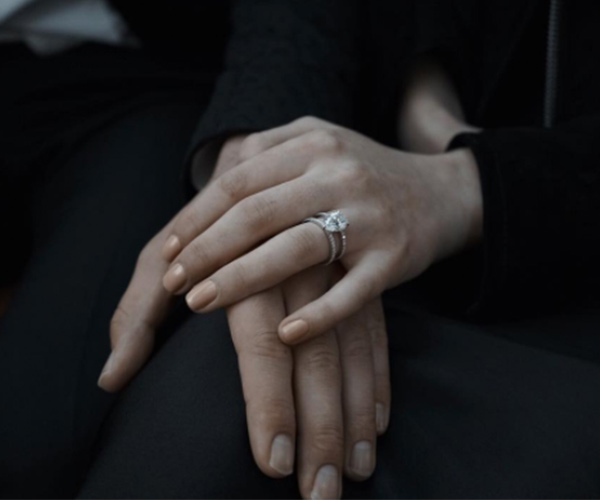 The couple, who has been dating since December 2016, announced their engagement on Instagram yesterday. Both Sophie and Joe each posted this photo with the respective "I said yes" and "she said yes" captions.
[Photo: Instagram]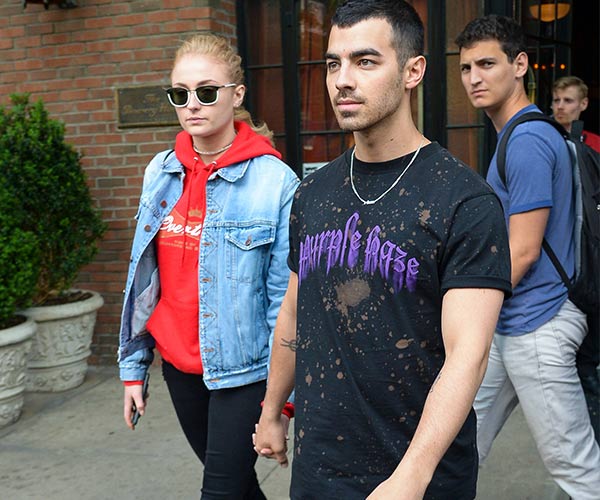 Of course, some fans are overjoyed for the former boy band member and his new fiancé.
"omg joe jonas and sophie turner are engaged and i'm a HOT MESS OF HAPPINESS. a jonas brother and sansa," one user wrote on Twitter.
But we have to say we're empathizing more with the #devastated camp.
[Photo: Splash]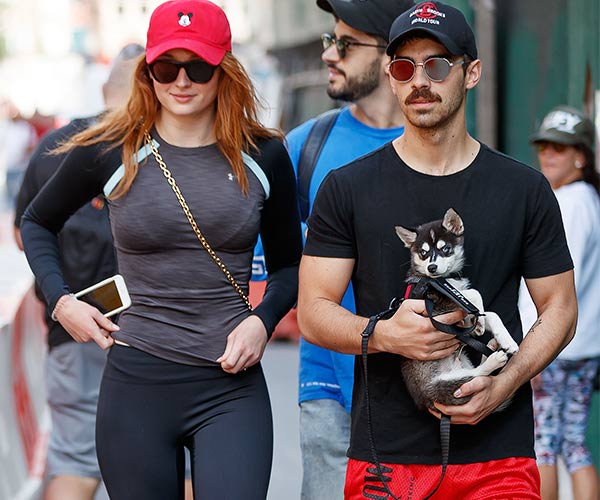 "joe jonas is engaged. wow I just think it's funny how he made eye contact w me during hello beautiful at their concert in 2008 but it's fine," wrote @morganhoodiebomb, who's clearly just a little bitter about the news.
Meanwhile, others are convinced they've practically been cheated on.
"Joe Jonas & Sophie Turner are engaged so that's pretty rude since I have a shirt I puff painted from 8th grade that says I'm Mrs. Joe Jonas," wrote @dfelt08.
We feel you, ladies.
[Photo: Splash]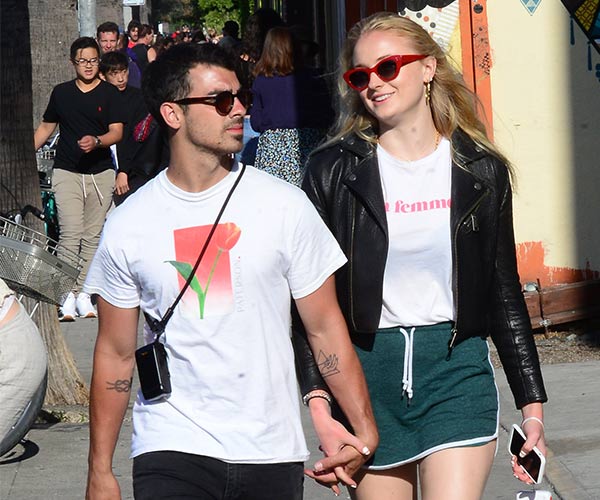 Well, it looks like Sophie really is the voice Joe hears inside his head, the reason that he's singing - and we're just going to have to deal with it. Sigh.
[Photo: Splash]