Justin Bieber
is
changing the game for concert merchandise
. The items sold on his Purpose World Tour are better than just a crummy cotton t-shirt that you'll end up wearing as PJs. He worked with notable designers from the cool kid brand
Fear Of God
to create a collection that is totally wearable IRL. And, if you didn't catch the Biebs during the North American leg of his tour (which ended in New York City at MSG this week)
you can still buy
his branded tees, sweatshirts, and other merch at
Barneys
.
Fashion bloggers are already
eating this sh*t up
, which means it will definitely sell out. Not to mention,
fans lined up
in both New York and Miami to shop the exclusive piece. Prices start at $195.
Shop now
or you'll be SORRY (sorry, lol, again, HAD TO).
I mean, how cute are these Minnetonka x Free Range Mama mini shoes?! Lindsay Stewart of Free Range Mama (designer, mother, and entrepreneur!) teamed up with our favorite moccasin brand on a collection for kids. The mini moccs feature bright colored designs and each pair is named after a song. How cute! Shop now.
Two cool girl-favorite L.A. brands Stone Cold Fox and Luv Aj have teamed up on a line of belts that boho babes will love. The collection includes six different chain linkstyles, including a super fab silver belt bag that basically looks like it was made to be worn at a music festival this summer. You can shop the collection here!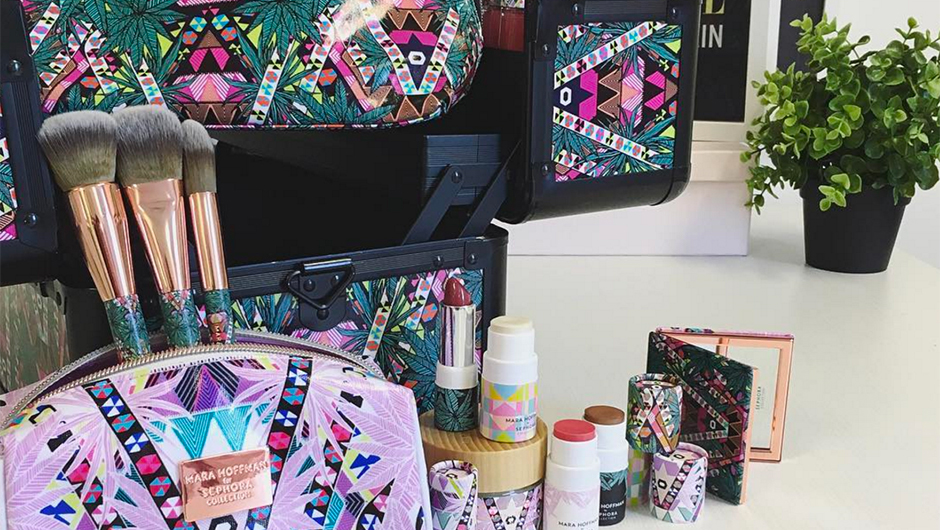 We LOVE this collaboration - Mara Hoffman x Sephora! The designer has created beautiful and intricate makeup accessories perfect for your everyday routine - and not to mention, amazing travel kits. We can never have too many accessories, so why not check them out?!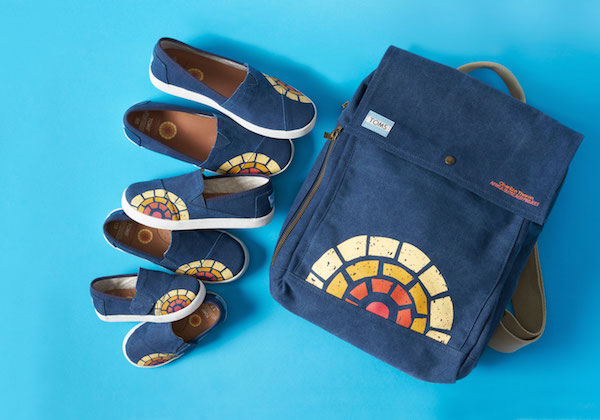 TOMS has teamed up with CTAOP - The Charlize Theron African Outreach Project, that is! The collaboration features cute shoes and a handbag with the same design, all in support of the fight against HIV/AIDS. TOMS will donate $5 to the foundation for every TOMS + CTAOP item sold, so check them out! #oneforone
Q&Q SmileSolar watches is teaming up with Gwen Stefani's Harajuku Lovers to create this awesome line of sporty, colorful watches! The watches are made out of recycled plastics, are solar powered, and also water resistant - not to mention super affordable! Check them out to add a fun piece to your bright summer wardrobe!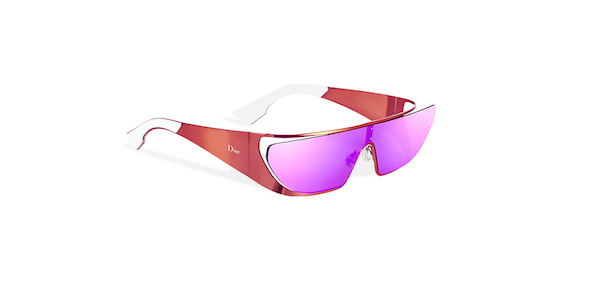 Rihanna has teamed up with the best of them, again - no, not Drake. This time, the singer has designed an exclusive line of sunglasses for Dior. The collaboration features sunglasses that will put you straight into Star Trek with their "pure lines and futuristic accents," available in five colors. Check them out to see them with your own eyes!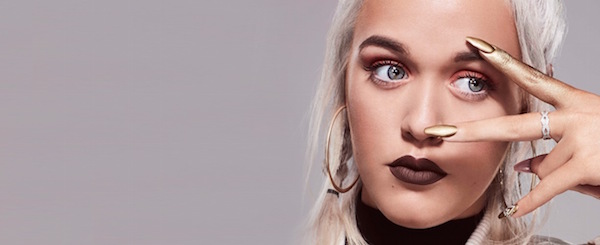 Makeup artist and social media guru Lottie Tomlinson is partnering with Nails Inc. as their new ambassador! (Yes, Louis Tomlinson of 1D's sister!!) This collaboration is kicking off with Lottie's new product: Good as Gold Paint Can Spray. You'll get an amazing metallic mani within minutes, so why not try it out?! Check it out here.
[Photo: NailsInc.com]