It's no secret that Justin Timberlake and Jessica are one of Hollywood's cutest couples. They're also one of its most private couples and hate being in the spotlight, especially since they became parents to son Silas, 3.
We're learning that the power couple is considering leaving Hollywood for good to give their son a "normal" upbringing in Tennessee! Does this mean that they're done with the City of Angeles for good? Here's everything we know so far!
Splash
A source told Ok! Magazine that the couple recently purchased a $2.2 million farmhouse in Timberlake's home state.
Timberlake and Biel's recent real estate investment has been "kept very quiet and nobody knows when they're planning to move in," according to the insider, but they revealed that the house they've picked, which is located 15 minutes from Leiper's Fork, is "a wonderful place to live."
Splash
There's no word on when the Timberlakes will be moving in, but they have been spotted in town. We've also learned that the house they've bought is a bit of a fixer-upper.
The insider shared that workers are "currently clearing out the property" and that the home "needs a lot of work," so it may take a while for them to officially make their big move to the south.
But it looks like the people of Tennessee are excited to have JT back!
The magazine interviewed local Tennessee business owner Cindy Griffin, who owns Props Antiques, and she revealed that she and the town are thrilled to call the A-listers neighbors.
"[Jessica] came in and bought some honey for her mom. She was very sweet," Griffin told OK! "I can understand why they want to live here. It's a quiet town, and everybody knows each other. No one bothers anyone."
Timberlake has been very vocal about the struggles of being famous at a young age. He opened up to The Hollywood Reporter last year about how growing up in the spotlight affected him and how he didn't fully process his experiences until he became a dad.
"I did not have a normal childhood," he said. "You go through your life with your own traumas and think, 'It's not that bad, I have a lot to be thankful for.' But then you have a child of your own, and suddenly it opens all the floodgates, and you're like, 'That childhood trauma really did f–k me up!'"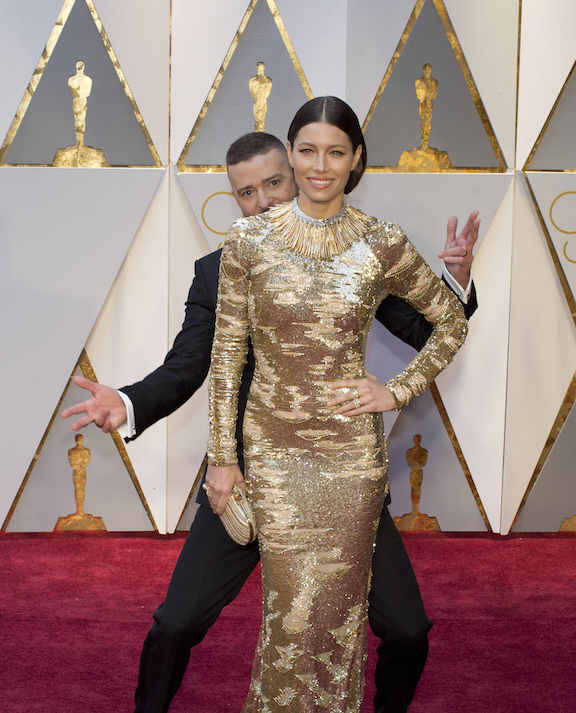 Splash
Do you think Justin and Jessica will be happy in Tennessee? Let us know your thoughts on the couple's big move in the comments below!