Kate Middleton is known for putting a bold spin on classic pieces, creating a timeless and fashionable look every single time. From her fabulous coats and fascinators, to her elegant dresses and heels, Middleton never disappoints. But, have you noticed that she always does these 5 things when it comes to her wardrobe? The Duchess of Cambridge loves to try new looks, designs, and patterns, but if you look closely, you'll see that every Kate Middleton look always follows these 5 rules:
1. Her Dresses Are Always Knee-Length
We know that Kate loves her dresses, but it seems that they're all a certain length. That's because of the royal wardrobe etiquette that Kate must follow.
"Full-length skirts or dresses are customary for white tie or formal evening dress. Elsewhere, the choice of skirt length may vary according to the nature of the event and dress code. It may also depend on the culture of a country they are visiting," according to Marie Claire.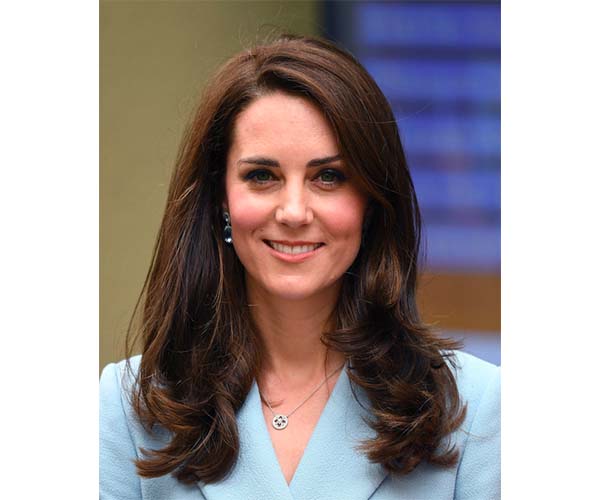 2. She Always Wears Statement Earrings
If you look closely through Kate's gorgeous, wavy hair, you'll see that she's always donning a pair of sparkly statement earrings. While they're never too flashy, the Duchess of Cambridge always selects an elegant pair to keep her looking polished.
3. She Wears A Color Head-To-Toe
When Kate Middleton rocks a bold color, she typically wears it from head-to-toe. That means finding the perfect fascinator, shoes and coat to match her eccentric and colorful ensemble.
"Members of the Royal Family may choose a color befitting the occasion or to honor the nation they are visiting – the Queen wore a jade green outfit on a 2011 state visit to Ireland, for example, while the Duchess of Cambridge wore red on a recent visit to Canada," according to Marie Claire.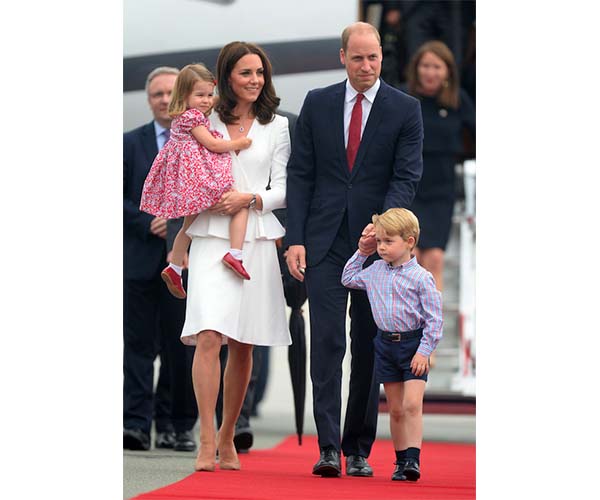 4. She Loves A Good Nude Heel
Kate loves to pair a classic nude heel with her outfits, especially when she's traveling--which totally makes sense because you want to have versatile pieces in your wardrobe when you're overseas!
5. She Never Wears Black
Ever notice that Kate never wears black? Well, there's a royal reason behind this. The color is reserved for certain events, according to Marie Claire. "Black is customary on Remembrance Day and other somber commemorative events."
This explains why Kate opts for colorful dresses and navy trousers over little black dresses and black pants.