Kendall Jenner is no stranger to the runway, or controversy for that matter. The model is under fire for wearing a fur coat during a Milan Fashion Week runway show, and as you can imagine, people are NOT happy with her. Click the next slide to find out everything about her controversial runway look >>
[Photos: Splash]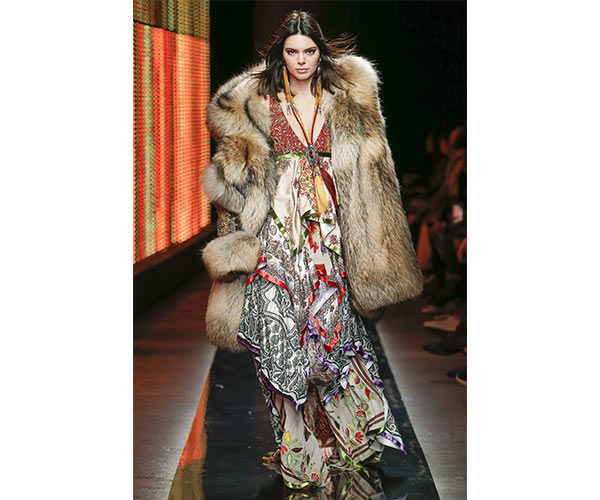 Jenner was dressed in an oversized fur coat for the Dsquared2 show and animal rights activists are not pleased with the model or the brand's decision to display this look. According to POPSUGAR, Twitter users were "outraged" that she modeled the coat and argued that it "promoted unethical practices on animals for their fur."
"Come on @KendallJenner, there's no valid justification for wearing real fur," @iambeccab87 tweeted.
"Fur is gross and unnecessary. Gucci, Armani, Michael Kors, Stella McCartney, Netaporter and more get the drill but apparently @KendallJenner & @Dsquared2 missed the memo," said @DreamInLace, who also pointed out that other brands have banned fur from the runway.
To make matters even worse, Jenner shared some BTS snaps of herself in the coat. She appears to be happy to model the furry coat, but fans say that it makes her look even more at fault.
Yikes! Let us know your thoughts on Kendall's fur coat controversy in the comments below!
[Photo: Twitter]