Keeping up with the Kardashian-Jenner family is no easy feat, and now we're learning that Kendall Jenner was recently rushed to the hospital! The model was reportedly hospitalized for having an allergic reaction to a vitamin drip that caused her to seek professional medical attention.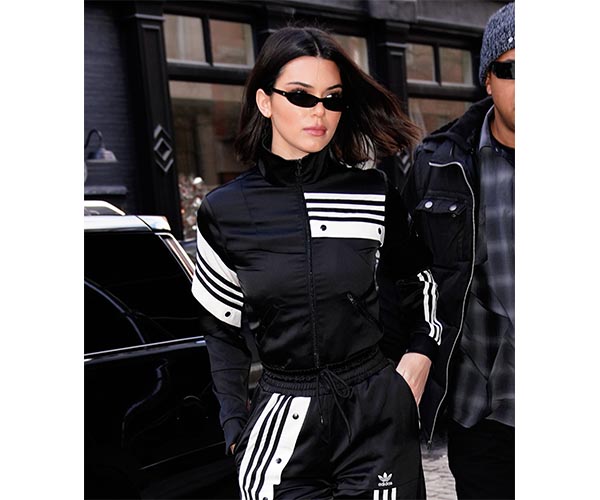 It's unclear what caused the bad reaction or why the 22-year-old was put on the vitamin drip to begin with, but sources reveal that Jenner's visit to Cedars Sinai Hospital in Beverly Hills was "short" and that she was only there for a few hours.
This shocking news comes after the reality star revealed that she suffers from anxiety on Keeping Up With The Kardashians. In a recent episode, Jenner says that her struggle with anxiety heightened during Fashion Week—which explains why she was noticeably absent from most of the runway shows this season. Though anxiety is a constant battle for Jenner, reports say that it did not play a role in her hospitalization.
"There's a lot that happened this past year, starting with like, Kim's robbery," she said on the show. "Then I got robbed, and I had my stalkers. That's why I don't really like going out anymore. That's why I don't tweet, that's why I don't Instagram. That gives me anxiety, too. I swear, it's the craziest thing."
Jenner also struggles with sleep paralysis, which she says has caused her to back out of modeling gigs in the past. "I don't know if I'm going to be able to do that. I can't travel that much," the model told her mom while reviewing her upcoming travel schedule. "I'm, like, scared. I'm freaking out because of these f—ing paralysis things. I'm scared to fall asleep cause it keeps happening to me. It almost feels like my heart stops."
But, it looks like Jenner is recovering just fine! She looked healthy and happy at the annual Vanity Fair Oscars Party on Sunday and wore one of the most talked about dresses of the evening. She looked stunning in her mini black Redemption dress, which featured a daring cut-out and bold ruffled sleeves. It's safe to say that she definitely turned heads at the event!
We hope Kendall is okay! Let us know your thoughts on Kendall's recent hospitalization and her gorgeous Vanity Fair Oscars Party dress in the comments below!
[Photos: Splash]