Kim Kardashian wears many hats, and now she can add philanthropist to her résumé! The reality star revealed that she helped raise a substantial amount of money for Alexandria House, a long-term shelter for women and children! In fact, one person even donated $1 million!
[Photos: Splash]
Loyal fans of Keeping Up With The Kardashians remember that this was the same shelter that the mom of two visited on the show back in November. In the episode, Kardashian hosts an event to help raise money for the shelter and raise awareness for the homelessness epidemic in L.A.
"Today I have an amazing party planned to support the Alexandria House, a long-term shelter for women and single moms. We are partnering with companies like PRIV and Cost Plus World Market to provide some great products and services," Kim said in the episode. "I just want to bring awareness to this issue because I feel like there's a lot that can be done in our community and it starts with just getting the information."
And, her efforts really made an impact! A spokesperson for Alexandria House says that the shelter began receiving donations after the episode aired. "We received donations ranging from $1.00 to over a million dollars. Most of the donations were modest gifts and came from all over Untied States. In addition, we received interest in volunteer opportunities and in donating services like dental work for our children. We even got offered a used 1988 van located in Colorado," they told E! News.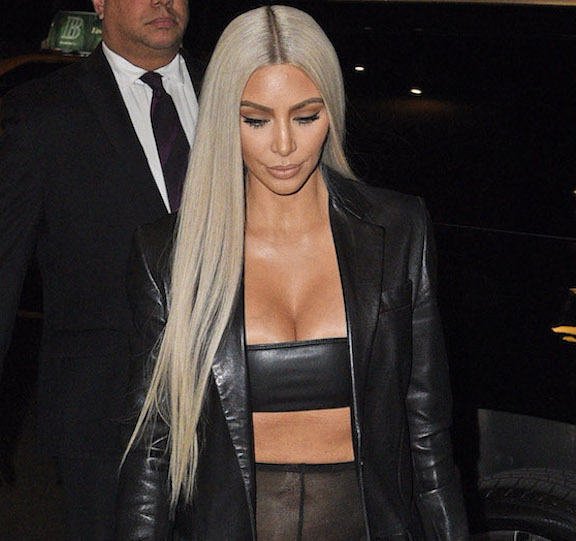 Following this exciting news, Kim took to Twitter to thank all of the viewers that donated with a heartfelt message. "Just got off the phone w/our show producers who informed me that since our episode on homelessness aired @ahouse_la have been flooded w/donations from people who were so moved! One person even donated $1mil. THANK U to those who have helped to make a difference! #AlexandriaHouse," Kardashian wrote on Wednesday.
Congrats, Kim! We're so happy to see celebrities like Kim use their platform to help spread awareness for important causes.