Few stores can compare to Kohl's when it comes to offering quality items for a fraction of the price you'll pay in upscale department stores. Whether you need a new blender, a pair of sneakers, curtains, bed sheets, makeup, or swimsuit, you'll find it at Kohl's. And if you happen to be a member of programs like Kohl's Cash, you'll also save a nice chunk of money while shopping. What could be better than that?
Not much — except for this big announcement: Kohl's is undergoing a total renovation when it comes to its Rewards program. The changes you can expect are big, exciting, super simple and—yes—will save you even more money.
Kohl's New Rewards Program
What Is Kohl's Reward Program?
Kohl's offers a variety of opportunities to save money on its inventory, including its sales events (and there seems to be a new sale every day), a credit card that provides rewards, and its Yes2You Rewards program.

As much as we love Kohl's efforts to help us keep a little more money in our pockets, we have to be honest: it can all get a little confusing at times, especially if you have a credit card and are part of the Yes2You program.

Kohl's announced it is launching a simplified rewards program—and it'll be called Kohl's Rewards. The program will combine Kohl's Charge, Yes2You, and Kohl's Cash benefit.
Why Is Kohl's Making This Change?
In a nutshell, this change was brought on to provide Kohl's customers with a more simplified way to save money and not have to choose among its three popular programs.

Greg Revelle, chief marketing officer at Kohl's, explained to Forbes:

"We're making customers' loyalty experience simpler and richer. We're doing away with Yes2You points and giving customers more of what they have told us they love—Kohl's Cash, which is unique to the Kohl's brand. Every member will have the opportunity to earn more Kohl's Cash every day and save more often.

Additionally, we are introducing new tools, including mobile, digital, email and even personal reminders from associates at checkout, to ensure they never miss an opportunity to redeem the Kohl's Cash they've earned."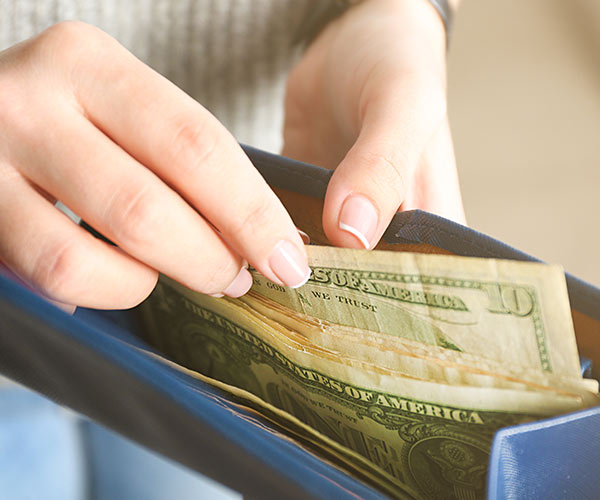 Kohl's Rewards: The Details
Here are some of the perks of joining Kohl's Rewards:
Kohl's Rewards members can get 30 percent, 20 percent, or 15 percent off during sales events that take place throughout the year (and they happen a lot, so get in there).
There are no more points involved—the new program only rewards Kohl's Cash. Kohl's Rewards members have the option of earning 5 percent in Kohl's Cash every single time they make a purchase or 10 percent on a purchase if they use Kohl's Charge. For every $50 you spend during Kohl's "Cash Bonus" events, you get $10 Kohl's Cash. And that's in addition to the Kohl's Cash a member earns each day.

Kohl's Cash will be tracked for you using one barcode, whether you make a purchase in the store, online, or through Kohl's app.

You'll have early access to Black Friday sales.

You get a bonus gift on your birthday.

You'll never need a receipt to return items.

If you spend $600 or more in one calendar year, you automatically become an Elite Member. This status entitles you to free standard shipping every day on every purchase you make with Kohl's Charge.
When Will Kohl's Rewards Launch?
Good news: if you live in Phoenix, Arizona; Indianapolis, Indiana; Minneapolis, Minnesota; Austin and San Antonio, Texas; Buffalo and Rochester, New York; and Raleigh, North Carolina, Kohl's has already rolled out its pilot program to test out Kohl's Rewards. If you don't live in these cities, the wait won't be too long: Revelle told Forbes that Kohl's plans on introducing the new program to all of its stores nationwide in 2019. Hang in there!
For more shopping tips, check out Kohl's x PopSugar Is Coming — & It's Going To Be Amazing and We're Kind Of Obsessed With These Fancy AF Bags For Summer on SHEFinds.com.
[Photos: Shutterstock]