Things move fast in the celebrity world, especially for stars like Kylie Jenner. The 21-year-old just welcomed her first child, Stormi, 1, and has already been named the World's Youngest Self-Made Billionaire.
Now, it looks like the Kylie Cosmetics founder is preparing to walk down the aisle, too…
Splash
We're learning that Travis Scott is seriously considering proposing to Jenner in the near future and that he feels their relationship is ready for this big step.
READ MORE: Is Kylie Jenner Ready To Have Another Baby? Here's What She Said!
Splash
"Travis feels more in love with Kylie than ever before," a source close to the rapper told Hollywood Life. "Being on the road, away from Kylie and Stormi is like torture for him."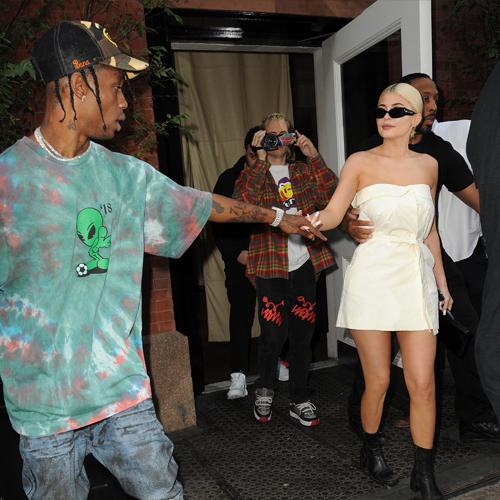 Splash
The insider also revealed that the recent cheating rumors surrounding the couple may be hindering Scott's chances at getting a "yes" from Jenner. The "Butterfly Effect" singer was in the middle of several rumors, each claiming that he was unfaithful to Jenner while he was touring.
Splash
"Travis has little fear that things may not work out with Kylie and that he might lose her forever," the source continued, noting that the rapper is doing everything he can to win Jenner back and ensure they stay together. "If things do end for them, it won't be from lack of effort on Travis's part. He is doing his best to stay connected with Kylie & Stormi while he is on the road and doing everything he can to make things work."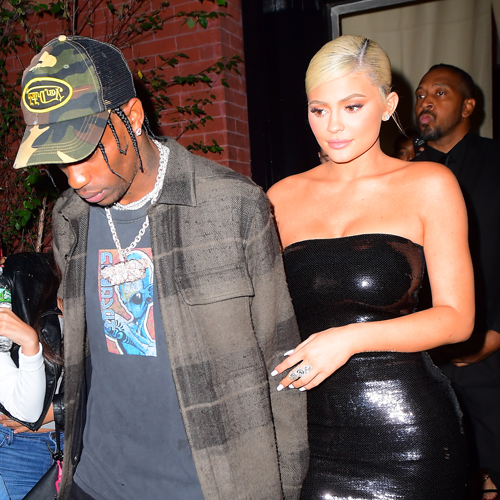 Splash
Only time will tell how this will all play out for Jenner and Scott, but we're hoping it all works out for the couple. The source added that Scott will be "heartbroken" if he lost Jenner.
"He is not perfect but feels he has been very committed and loyal to Kylie since they first kissed. Travis wants to marry Kylie and would be heartbroken if she decided to leave him," the insider said.
Splash
Do you think Kylie and Travis will stick together? Do you believe all the engagement rumors? Let us know in the comments below!