L.L. Bean is best known for two things: its high-quality, signature Bean boots and its beloved lifetime return policy.  However, that is now changing as the company announced they are scrapping that policy–effective immediately. Say it ain't so! Cue the panic from customers everywhere.
In fact, people are freaking out so much there's even a lawsuit about it! L.L. Bean Inc. is being sued in Chicago federal coart by a "loyal customer". The complaint states, "The warranty, promising that there are 'no conditions' and there is 'no end date' has been a core component of L.L. Bean's marketing and has been emblazoned prominently on many L.L. Bean catalog covers."
Put into place over 100 years ago when L.L. Bean first got its start, the famous return policy allowed customers to return products years after the date of purchase, no questions asked. Many customers misinterpreted the policy to mean they could return heavily worn items for a full refund or replacement. In a letter to their customers posted on the company's social media platforms, L.L. Bean Executive Chairman Shawn Gorman cited abuse of the policy as the reason for change.
"Increasingly, a small, but growing number of customers has been interpreting our guarantee well beyond its original intent. Some view it as a lifetime product replacement program, expecting refunds for heavily worn products used over many years. Others seek refunds for products that have been purchased through third parties, such as at yard sales," wrote Gorman. Anyone guilty of this?
Like it or not, the reasoning behind doing away with the life-long return policy makes sense. If we're being honest, it was a little too good to be true. But have no fear, L.L. Bean's replacement policy is still pretty generous proving they still do value customer service over everything.
With a receipt, you can return any merchandise for a full refund within one year of purchase. After that year, the company will still consider accepting returns on defective products–an admirable promise compared to the average 60 day return limit that most companies' offer.
Here's a breakdown of the new return policy:
1) How long after you purchase the item can you return it?
One year from date of purchase.
2) Do you need a receipt?
While L.L. Bean should have proof of purchase in their logs, you should keep your receipt just in case.
3) Can you return defective products after one year?
In short, yes. The company will work with customers on accepting products that are damaged due to manufacturing errors after the one-year period.
While some customers are completely shattered by this announcement, most are taking it with a light heart as they take to Twitter to tweet about the life changing policy update.
which one of u jokers went too far and ruined the ll bean receipt-free forever return policy

— amelia (@backhoe_mix) February 9, 2018
L.L.Bean changing its return policy has shattered my life into pieces

— Maddyson (@Maddyson_Lee) February 9, 2018
I can't believe L.L. Bean is changing it's lifetime replacement policy before I got a chance to get a new pair of slippers after my cat pooped in mine n I had to wash them. How dare they. I'm a registered Democrat and vacation in Maine every summer they owe me loyalty

— Emily Cogswell (@ecogggswell) February 9, 2018
Still a fan of Bean Boots like 100,000 other loyal customers? Get 'em while you can! The company has a history of selling out their duck boots and acquiring a 100K wait list for orders. As they're becoming more and more popular across all generations, they can be seen on college campuses and on working professionals alike.
Shop some of their most loved classic styles below and if they have your size in stock, don't hesitate even for a second! We suggest grabbing your credit card now, just to be safe.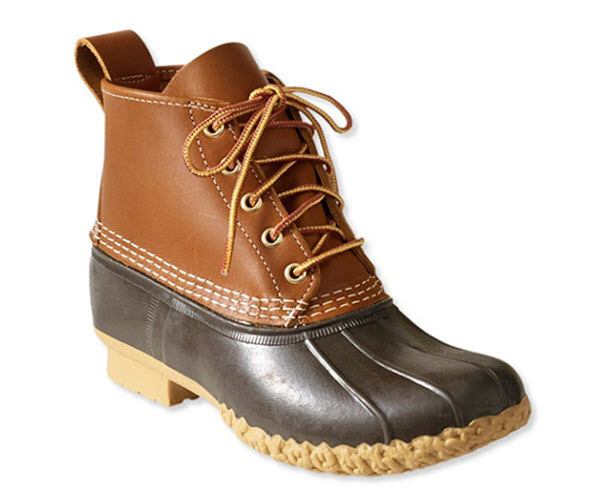 L.L. Bean Original Women's Boot
If these original fan favorites are in stock in your size, buy them immediately.
L.L. Bean Original Women's Boot ($119)
Women's L.L.Bean Boots, 8" Thinsulate
These classic duck boots are perfect for every season.
Women's L.L.Bean Boots, 8" Thinsulate ($149)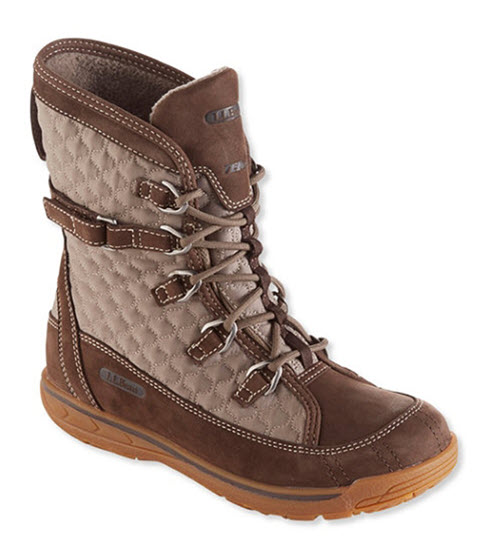 It's never too early to stock up on snow boots for next season.
Snow Peak Waterproof Boots Mid ($149 now $129)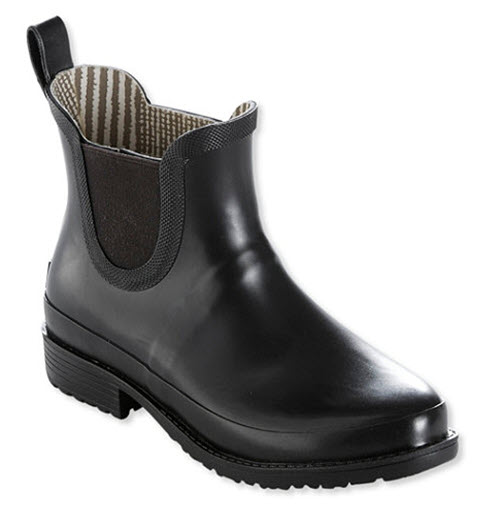 These classic rain boots are made with the same durability as their duck boots.
L.L.Bean Wellies® Rain Boots, Ankle (starting at $44.99)
SheFinds receives commissions for purchases made through the links in this post.