When it comes to losing weight, there's nothing more important than your diet. In fact, fitness experts say the best way to shed pounds is by following a high-protein diet as it promotes a fast-working and healthy metabolism, which is all thanks to its thermogenic effect on the body.
"The 'thermic effect of food' (TEF) is the energy we use to digest food into small, absorbable components. Protein has a higher TEF compared to carbs and fat meaning you're actually burning more calories to process protein than to process the other two," explains Trinh Le, MPH, RD for MyFitnessPal.com.
That's not all protein can do! These metabolism-boosting foods also help keep you feeling fuller longer, which helps ward off unhealthy cravings and maintain your energy levels. "Protein is important because it helps you feel fuller longer," Le continues. "Having protein around slows down digestion making us feel more satisfied and less likely to go back for seconds. If this happens over the course of multiple days your calorie savings can help with weight loss."
Le suggests pairing protein with carbohydrates to optimize digestion to ensure that your blood sugar stays stable. "Pairing protein with carbohydrate-rich foods slows down the absorption of sugar from your stomach into your bloodstream, which may help keep your blood sugar from skyrocketing and ward off future cravings," she says.
Want to know which proteins you should be incorporating into your diet? Here are seven that Le and other experts recommend: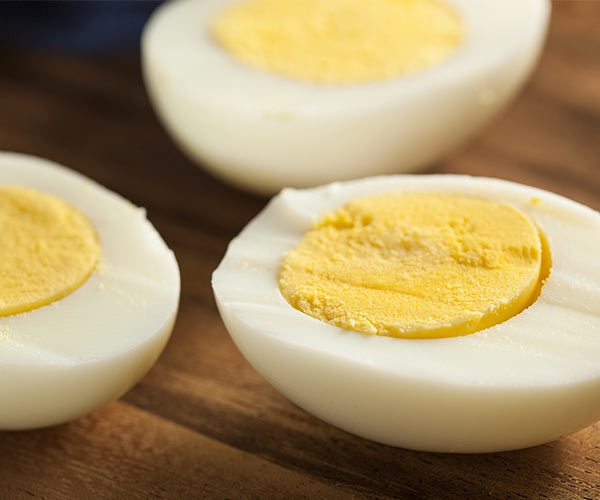 Shutterstock
Eggs
Eggs are not only a great source of protein, but they're also a great source of vitamin D, which is an important nutrient that has been found to help with belly fat. You can get a healthy serving of vitamin D when you eat the yolk!
Shutterstock
Black Beans
Black beans are packed with fiber and protein, which means they will keep you feeling full and energetic for hours. They make a wonderful addition to any weight loss diet because they contain both soluble and insoluble fiber. They work hard to reduce "bad" cholesterol in the bloodstream and promote a healthy digestive system.
Shutterstock
Greek Yogurt
Nonfat plain Greek yogurt is the best option for those looking to lose weight since it is low in calories and high in protein. It's also a great source of calcium, too!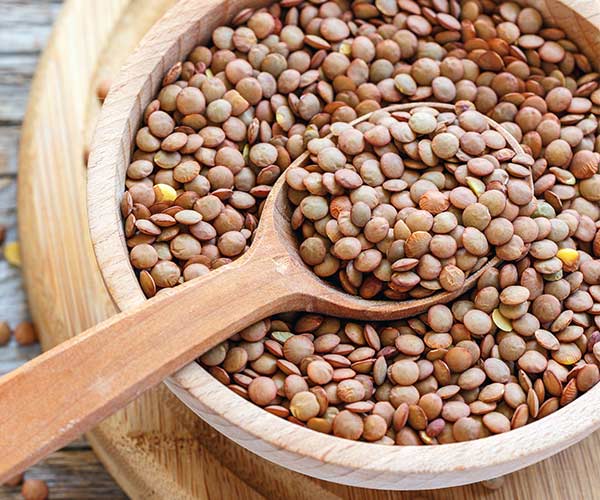 Shutterstock
Lentils
Lentils are another high-protein food that is loaded with fiber. Its high fiber content helps your blood sugar stay stable and makes it easier fr you to lose weight since your cravings are reduced.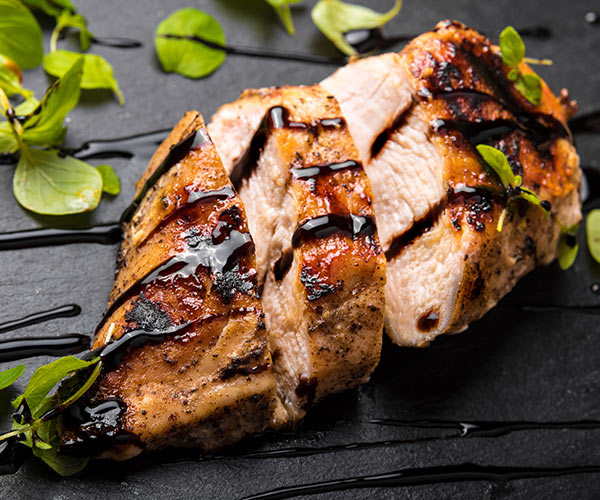 Shutterstock
Grilled Chicken
Grilled, skinless chicken breast is one of the best lean proteins you add to your weight loss diet. It's low in calories, high in protein, and has been found to decrease total body fat and abdominal fat thanks to its positive effects on your energy levels.
Shutterstock
Nuts
Nuts are high in protein and contain healthy fats that help stimulate your body to burn excess fat and shed extra pounds. Despite their low-carb appeal, experts say you need to be mindful of the calories certain nuts have and stress the importance of following the serving sizes.
Shutterstock
Steel Cut Oatmeal
Unlike other oats, steel cut oats aren't processed in a factory, meaning that they are still rich in roughage, a fibrous material found in food. This makes it takes longer to digest the oats and helps you stay fuller, energized, and satiated for longer.