We all want to get a leaner, right? Well, the best way to do that is through your diet. Aside from bulking up on fruits and vegetables and eliminating white breads and pastas, experts say those looking to lose belly fat could benefit from incorporating lean proteins into their diets. When combined with frequent exercise, eating lean proteins can help keep you feeling fuller longer and curb unhealthy cravings. Plus, they give your metabolism the energy it needs to burn calories efficiently.
Not sure which lean proteins are the best for weight loss? Here are five that weight loss experts say you should start eating to get rid of stubborn belly fat once and for all: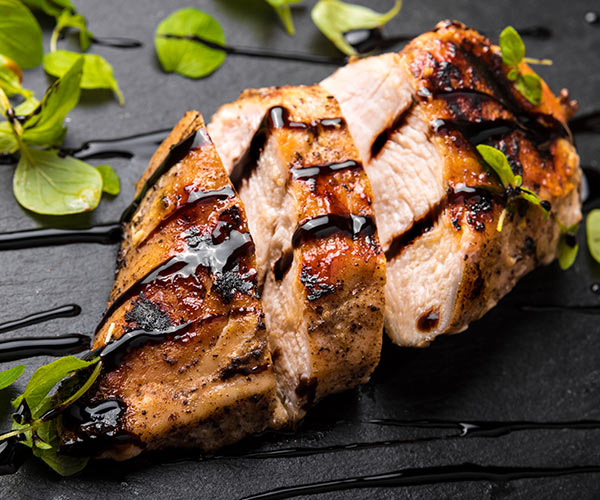 Shutterstock
Grilled Chicken
"As far as lean proteins go, chicken takes top honors in protein amount, accessibility, and simplicity. As it works in just about every dish, chicken is easy to prepare in a healthy way by grilling, roasting, sautéing, poaching, stir-frying and baking. To keep saturated fat levels in check, remove the skin before eating," Alex Caspero, R.D., tells Women's Health.
Shutterstock
Turkey Meat
"Not just for Thanksgiving, lean turkey breast is a great option when you are tired of chicken. Rich in B vitamins, choline, selenium and zinc, turkey breast is a healthy choice year round. For easy weekday meal-prep, roast a turkey breast for Sunday dinner, then use the leftovers to top Monday's salad and fill Tuesday's sandwich," Caspero continues.
Caspero notes that not all turkey meat is considered healthy and lean, particularly turkey lunch meat. "Turkey lunch meat (and other processed meats) contain high levels of sodium and nitrates, which have been linked to increased cancer risk in some studies," she explains.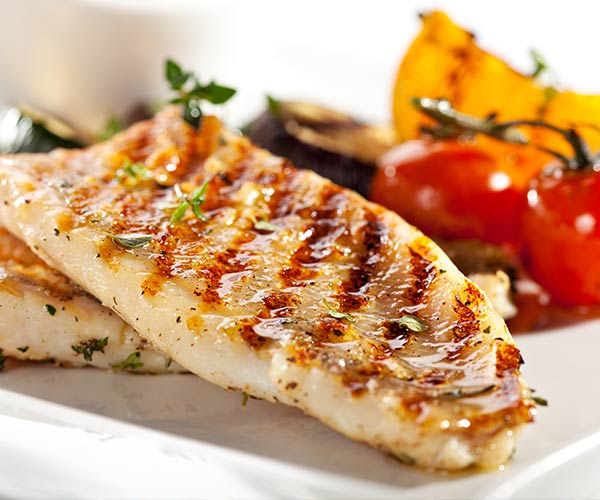 Shutterstock
Fish
"Low in calories and high in value, fish is an excellent source of omega-3 fatty acids promoting heart health and stabilizing moods," says nutritionist Bonnie Taub-Dix, MA, RD, CDN. Some of the healthiest fish to start with are salmon, tuna, and mackerel!
Shutterstock
Lentils
"The combination of high fiber and high protein content makes them extremely satiating, and a powerhouse protein for weight loss," Caspero says of lentils. She points out that one serving of lentils contains the same amount of protein of three eggs, but they only have less than one gram of fat!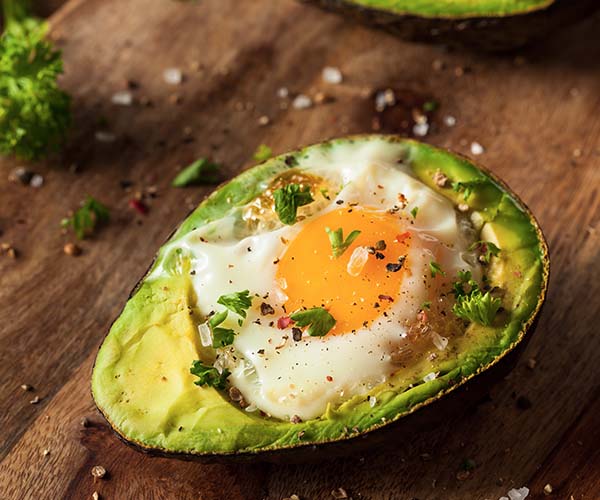 Shutterstock
Eggs
But that's not to say that eggs don't make for a healthy lean source of protein! "One large egg has about 6 grams of high-quality protein, making them a good choice as part of an eating pattern that supports a healthy weight," Allison Knott, MS, RDN, CSSD, a Brooklyn-based registered dietitian tells Eat This, Not That!
Eggs are also rich in vitamin D, which has been found to help potentially reduce belly fat. "Egg yolks are also a source of Vitamin D, a nutrient that plays a role in bone health and immunity," Knott continues. "Vitamin D is not found naturally in many foods and 100 percent of the Vitamin D in eggs is found in the yolk, so when you skip the yolk, you also miss out on an important dietary source of Vitamin D."