Dress for the job you want, right? But, what about the age you want. If you feel ten years younger than your chronological age, then you should dress that way!
Getting dressed after 40 should still be fun and creative–not a daily chore (or bore!). Your wardrobe should reflect your personal taste, highlight your assets and most importantly, bring you joy. Experts agree that the best outfits will incorporate pieces you've worn for years with newer, flattering ones. Because who doesn't love a good excuse to shop?
We sat down with celebrity and TV stylist Jeni Elizabeth to find out her expert style tips for looking like you've taken a few less circles around the sun. Turns out, you don't need to spend a fortune on a designer bag or even a whole new wardrobe. All you need is a few key, perfectly-priced pieces, and you'll be well on your way:
Affordable Style Tricks To Look 10 Years Younger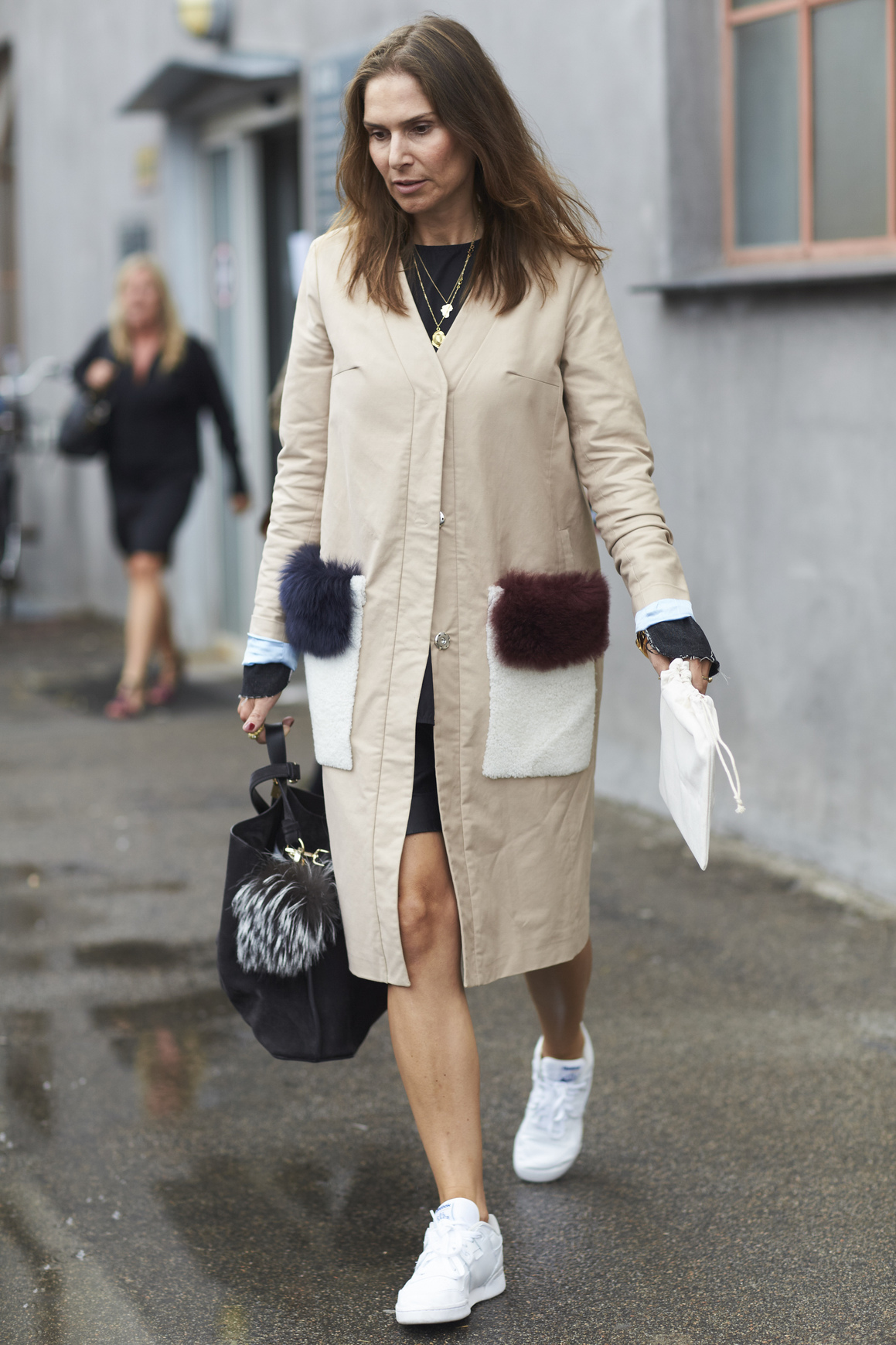 Invest in a fun pair of sneakers! "As we get older, we tend to lean towards the more comfortable look rather than the most fashionable," Jeni Elizabeth warns. "If that's the case, instead of going for a boat shoe, reach for a classic iconic Adidas. Shoes can often tell a story about someone, and keeping it young and fresh is a huge statement. A fun white sneaker is great with a fitted pair of jeans or pants as well as shorts. It adds a young fresh timeless look that can shed years off!"
Shop now: Adidas Superstar Sneaker ($80)
Buy a fun denim jacket. "A denim jacket never goes out of style and can be paired with everything from a fun summer dress to a pair of sweatpants at the grocery store!" Jeni Elizabeth says. "It's a purchase you will never regret. Its fun and young while at the same time super-versatile and can really work with every season. A denim jacket lets the world know you are still laughing and having fun! You are still stylish and trying!
Shop now: Topshop Matilda Western Jacket ($37.50, down from $75)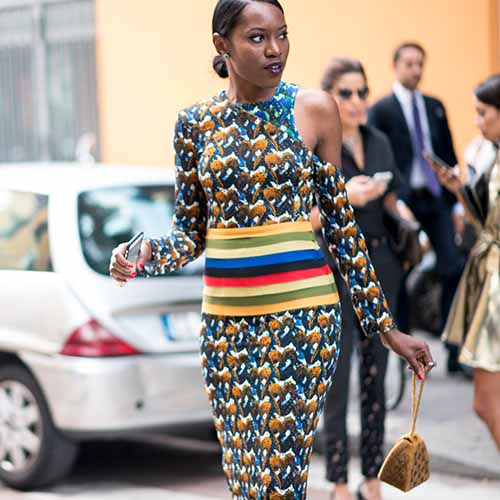 Wear bright colors. "I find that as my clients get older they always want to lean towards darker colors to hide their 'problem areas'," Jeni Elizabeth says. "The fact is that if you are purchasing the correct undergarments you should never have to worry about that! Bright colors like yellow and orange, navy and green express a happiness and naturally make people smile. I love Kate Spade, and one line that makes amazing pants is I Love Tyler Madison."
Shop now: i love tyler madison the mackenzie tweetie ($105)
What's underneath matters, too. "Invest in amazing undergarments!" Jeni Elizabeth stresses. "An insane pair of Spanx can be your absolute best friend. Control top underwear and the perfect bra are essential in keeping you looking young and fit. Everyone ages and everyone has areas of their body they are not comfortable with, but the world does not need to know that!"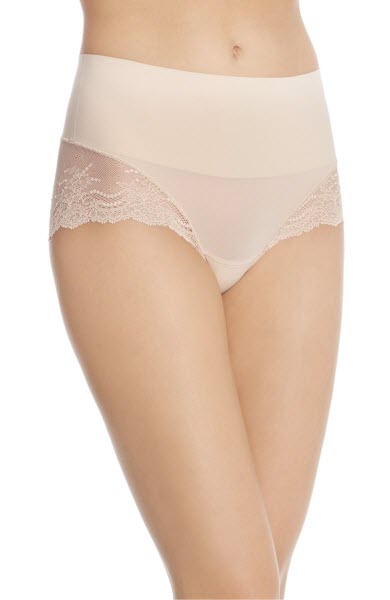 Shop now: SPANX Undie-tectable Lace Hipster Panties ($24)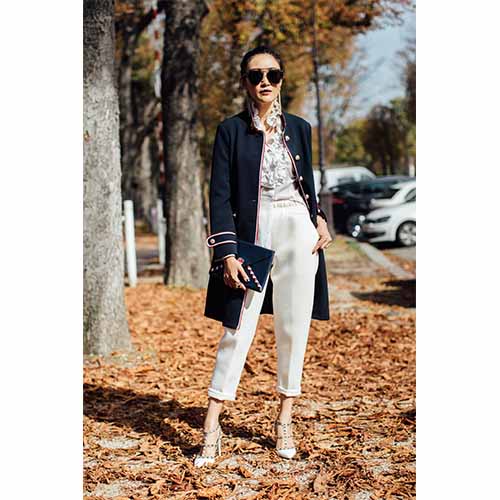 DO NOT go old lady with your purse! "The bag that you wear on your shoulder says a lot about who you are and how old you are! Again keep it bright and seasonal. Always have an amazing tote and a fabulous cross body," Jeni Elizabeth advises. "I would absolutely recommend BENE Bags. They are timeless and fun and super chic! If you are buying a tan bag with a buckle that resembles a horse bit and the shoulder strap is frayed you are headed down the wrong road. Again remember this is something you can use everyday that makes a huge statement about how old you are!"
Sole Society Structured Faux Leather Dome Crossbody ($29.96, down from $49.95)
SheFinds receives commissions for purchases made through the links in this post.