Have you been keeping up with the latest drama surrounding Lori Loughlin and her daughter Olivia Jade? Loughlin was charged in connection with an alleged college entrance exam scheme this past week along with Desperate Housewives star Felicity Huffman and 40 other individuals.
Everything We Know About The Lori Loughlin-Felicity Huffman College Admission Scandal
Court documents obtained by E! News show that both Loughlin and Huffman have been charged with conspiracy to commit mail fraud and honest services mail fraud. "According to the FBI affidavit, the scheme involved getting students admitted into colleges such as Georgetown, UCLA, USC, Stanford, University of San Diego, the University of Texas at Austin, Wake Forest and Yale," the outlet reports.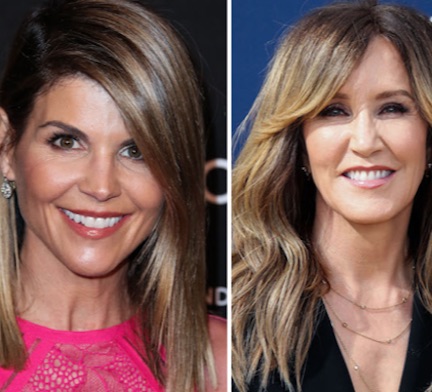 Splash
The Fuller House star surrendered to the FBI on March 13 and was booked at the Metropolitan Detention Center awaiting a court hearing. Now, we're learning that Loughlin was released hours after surrendering on a $1 million bond. Loughlin's husband, Mossimo Giannulli, was arrested on March 12 without incident.
Loughlin will be allowed to retain her passport for travel on a current project in British Columbia, her next court appearance will be in Boston Federal court on March 29.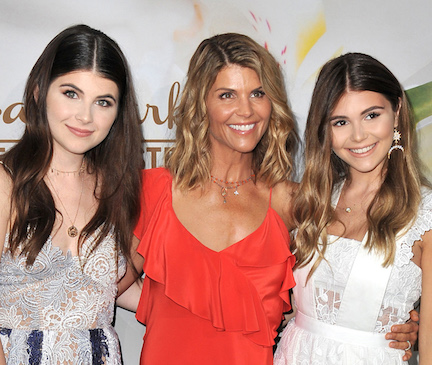 Splash
Loughlin and Giannulli have two daughters, Isabella Rose, 20, and YouTube star Olivia Jade, 19.
"The Guannullis agreed to pay bribes totaling $500,000 in exchange for having their two daughters designated as recruits to the USC crew team—despite the fact that they did not participate in crew—thereby facilitating their admission to USC," according to the FBI affidavit.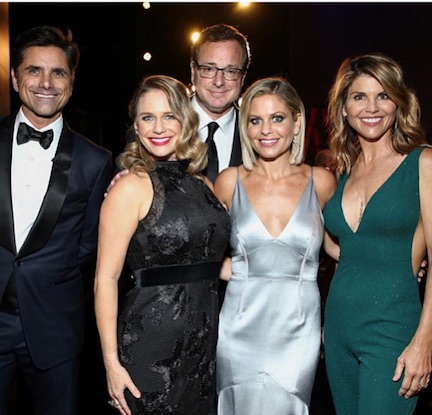 Lori Loughlin Scandal Update
Loughlin is definitely facing the repercussions of her actions. News broke that the Hallmark Channel will be cutting all ties with Loughlin. She currently stars in the network's hit drama When Calls the Heart and has appeared in several of its Christmas movies. There are even reports speculating that her character will be edited out of its upcoming episode.
Hallmark Channel owner Crown Media said in a statement, "We are saddened by the recent news surrounding the college admissions allegations. We are no longer working with Lori Loughlin and have stopped development of all productions that air on the Crown Media Family Network channels involving Lori Loughlin."
TMZ reports that Loughlin has been fired from Fuller House, too! Loughlin will not appear in the upcoming fifth season of Netflix's revival of the 80s sitcom.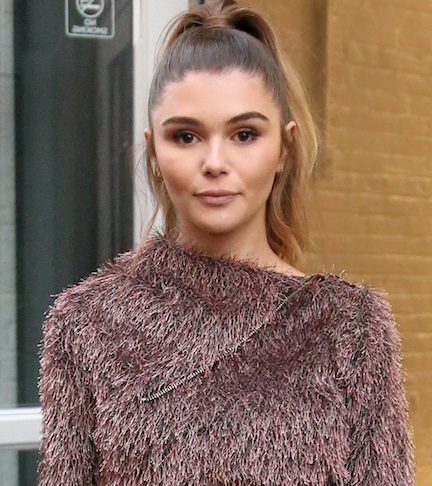 Splash
Who Is Olivia Jade?
Once news broke of Loughlin's involvement in the scandal, Olivia Jade and her YouTube channel began making headlines. Here's everything you need to know about the YouTube star that is at the center of this scandal:
1. She's A Freshman At University of Southern California
There's speculation that the 19-year-old is likely going to lose the lucrative brand-sponsorship deals she's landed over the years.
2. She Has 1.9 Million Subscribers On YouTube
Olivia is well-known for her popular YouTube channel Olivia Jade Beauty, where the young star posts lifestyle vlogs and beauty tutorials.
3. She's Somewhat Of A Beauty Mogul
Olivia released a palette with Sephora in Dec. 2018. Sephora just announced that it will discontinue the Olivia Jade x Sephora Collection Bronze & Illuminate Palette due to her involvement in the scandal.
4. She's No Stranger To Controversy
All of Olivia's vlogs have been subject to criticism in recent days since the scandal broke, but it's this controversial video that keeps getting referenced.
"I don't know how much of school I'm going to attend," she said in a YouTube video posted on Aug. 14, 2018, the day she started at USC. "But I do want the experience of game days, partying. I don't really care about school, as you guys all know." Two days later, she posted a video in which she apologized for the comments.