Getting the flat, toned abs of your dreams depends mostly on diet (about 80 percent), as well as genetics and exercise. So while you should still keep your cardio and plank routine intact, trading dinners made with refined carbs for these low-carb dinners will help burn fat and flatten your tummy even faster.
One jumbo shrimp has just 14 calories and baking or broiling three ounces of shrimp provides an amazing 20 grams of protein. When it comes to carb content, you can expect less than 10 grams of carbohydrates per three ounce serving — and you're reaping the benefits of nutrients like selenium and vitamin B12. For a burst of intense flavor and low-carb goodness, try this Chipotle Lime Shrimp Skillet dish.
Photos: Shutterstock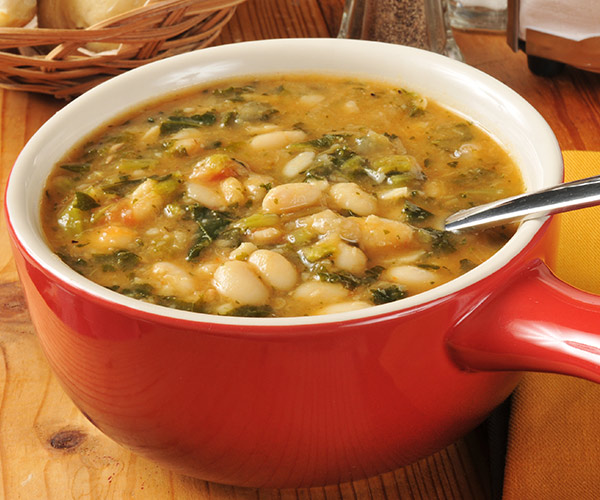 Bean Soup
A super simple 15 bean soup provides fiber to help flush out toxins and boost your digestion process. This recipe also gives you an opportunity to load up on various veggies like zucchini, tomatoes, and string beans — when it comes to soup, anything goes. Feel free to leave out the bacon and sausage if you want to keep your calorie and fat content low and add as much metabolism-boosting chili powder as your taste buds can handle.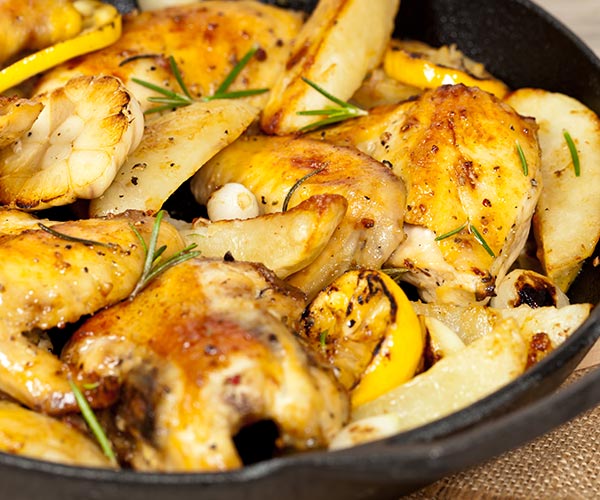 Lemon Chicken
Chicken is a carbohydrate-free food that is also low in calories and fat and high in protein and vitamins. Load up on vitamin C and keep carbs to a minimum by whipping up this delicious, herb-infused Lemon Chicken recipe. This dish pairs well with French beans and quinoa — a superfood that contains carbohydrates, but is also an important source of fiber.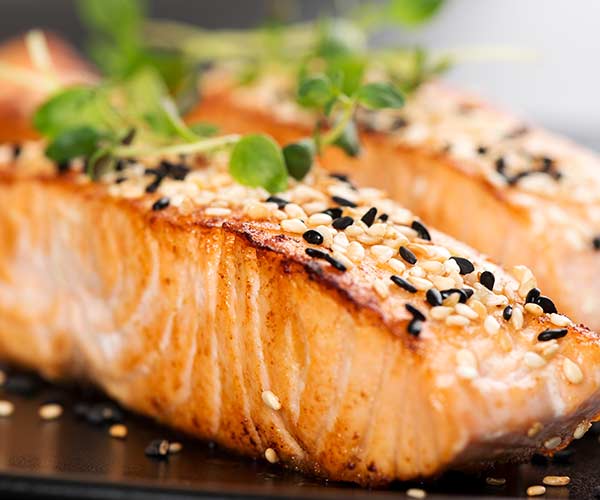 Salmon
This baked salmon recipe requires few ingredients and gets its major flavor from light olive oil, lemon, and fresh parsley. Salmon is an excellent source of omega-3 fatty acids, vitamin B12, and selenium, and protein and is virtually carb free. Enjoy it with sweet potatoes and broccoli or spinach for a healthy dinner rich in vitamins and minerals.