Just because a food is low in carbohydrates doesn't mean it's better for you.
Following a low-carb diet and eliminating processed foods and ingredients that are high in sugar is a fast way to lose weight and burn fat. But it's still important to read labels and not assume that low-carb means healthier.
Here are four low-carb foods that are actually terrible for you, according to a nutritionist.
Shutterstock
Low-Carb Pasta

Beware of imitations.

If a food that is supposed to contain carbs — like pasta — is being marketed as a low-carb alternative, it's important to read labels very carefully to find out just what it is that is taking the place of traditional pasta ingredients.

"Be very skeptical of special "low-carb" products, such as pasta or chocolate. Unfortunately these products often work poorly and may have prevented weight loss for many people. They're often full of carbs once you see through the creative marketing," reports Diet Doctor.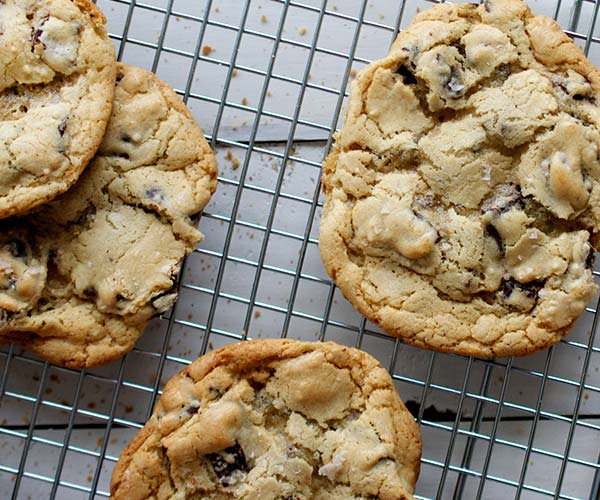 Shutterstock

Low-Carb Cookies

Some low-carb cookies and other treats that generally contain high amounts of sugar and carbs may very well be low in carbohydrates. But Diet Doctor cautions that some companies have been exposed after it was discovered that they were lying about their nutritional info.

"There are many companies that use deceptive advertising to entice you into buying their 'low carb' products that are full of starch, flour, sugar alcohols and other sweeteners, and strange additives," reports Diet Doctor.
Shutterstock
Margarine

Just because margarine contains practically zero carbs doesn't mean it's a great choice when you're looking to add a fat source to your pan or meal.

Diet Doctor reports: "Like industrial vegetable oils, margarine contains high amounts of omega-6 fat, which have been linked to inflammation in some studies."

It's way healthier to stick with olive oil or even butter.
Shutterstock
Low-Carb Protein Bars

Protein bars are often hit or miss in terms of their nutrients and sugar content. But when one protein bar called the Atkins Advantage Bar was marketed as low in carbs, Healthline put it under a microscope and discovered its ingredients weren't all they were cracked up to be.

According to Healthline:

A few important things can be learned from this ingredients list:
Artificial flavor. This is listed twice and implies that there are many additional artificial chemicals in there.

Soy. There are several soy-derived products in there, which may cause a number of problems.

Vitamins and minerals. Be aware that the "nutrients" in there are NOT present naturally in the bars. They are synthetic, factory-made nutrients that are added to them.

Sugar alcohols. Atkins bars are sweetened with maltitol, a sugar alcohol that has minor effects on blood sugar and can cause digestive issues.
Artificial sweeteners. Although controversial, there is some evidence that artificial sweetener use can contribute to weight gain and other problems.
No matter how promising a low-carb food may seem, always scrutinize its label to ensure it isn't filled with artificial ingredients and sweeteners that can actually cause weight gain — and a number of other health issues.