Martha Hunt looks fantastic, literally doing anything… and we mean anything.
View this post on Instagram
Like crushing late-night Chinese food after a long night out. Claiming her three moods while digging into an all-to familiar white to-go box, Hunt is all of us. Well except for the fact that we usually aren't rocking a scandalous yet ridiculously flattering golden mini dress.
Usually we have to admire from afar, as Hunt wears chic and luxury designers that come with a steep price tag. In her adventures out (accompanied by lo-mein), we're happy to report that you too can rock this same exact look for a small penny. Here Hunt is wearing the Gold Plisse Ballon Sleeve Sheer Shift Dress from Pretty Little Thing. Not only is this dress under $50 (coming in at $45), if you use the code GIMME50, you can have this sexy look for only $22.50! Yes please!
Long sleeve, gold mini dresses are a classic staple for the holidays. Whether it's an evening out, or attending a festive function, stock your closest with the perfect seasonal pieces. Read on as we provide you with four look-alike gold mini dresses, to bring out your inner Martha Hunt.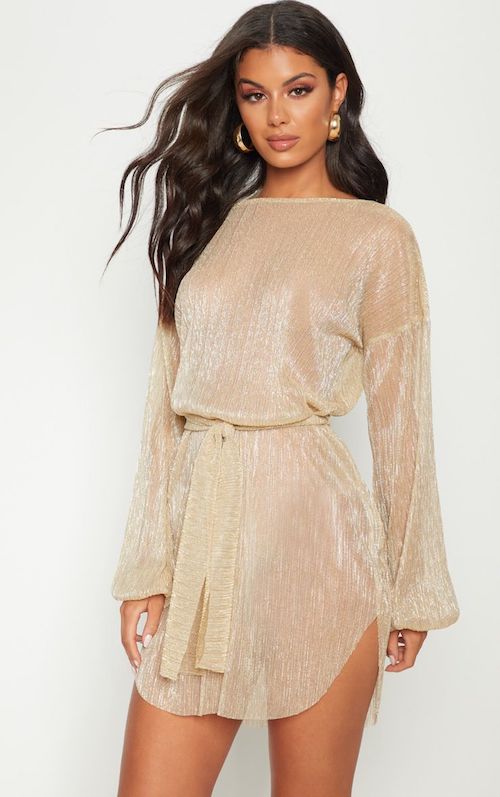 Pretty Little Things Gold Plisse Balloon Sleeve Sheer Shift Dress ($45)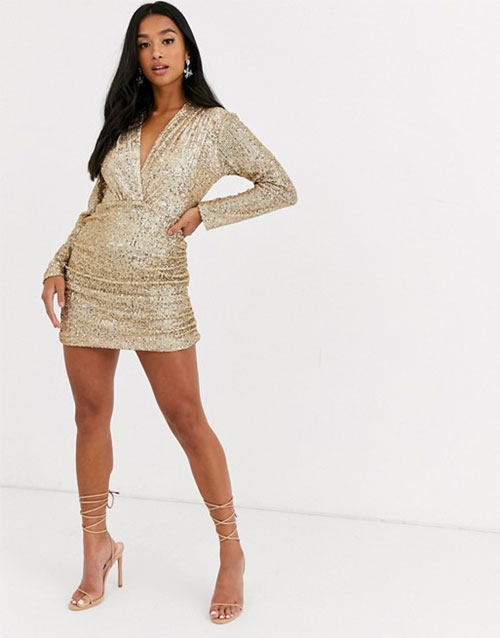 John Zack Petite Sequin Plunge Front Ruched Mini Dress ($87)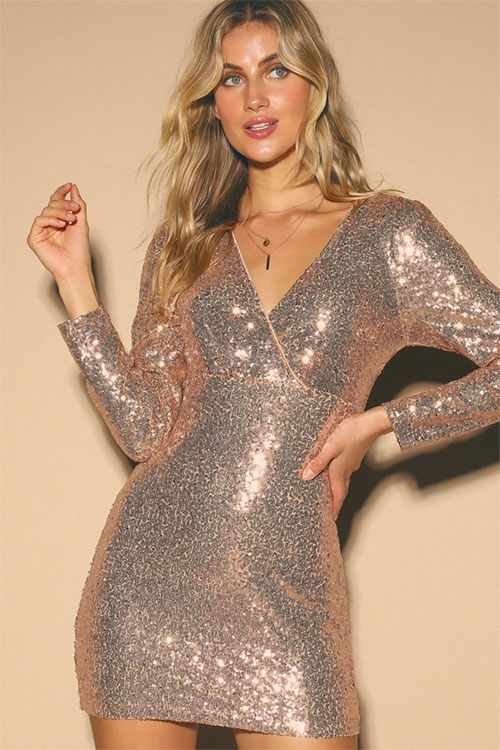 Lulus Poker Face Rose Gold Sequin Long Sleeve Bodycon Dress ($36, down from $72)