It looks like SheFinds' #RoyalBabyWatch2019 is coming to end sooner than we thought. The royal family just dropped a BIG bombshell regarding Meghan Markle's due date, giving the media the idea that the baby will be arriving earlier than anticipated.
Splash
Markle did not attend the Easter Sunday church service in St. George's Chapel at Windsor Castle, which was held to celebrate Queen Elizabeth's 93rd birthday.
Splash
Prince Harry attended the important occasion alone, leaving everyone wondering where Markle was. The Daily Mail's royal correspondent Rebecca English says that the mom-to-be is days away from giving birth!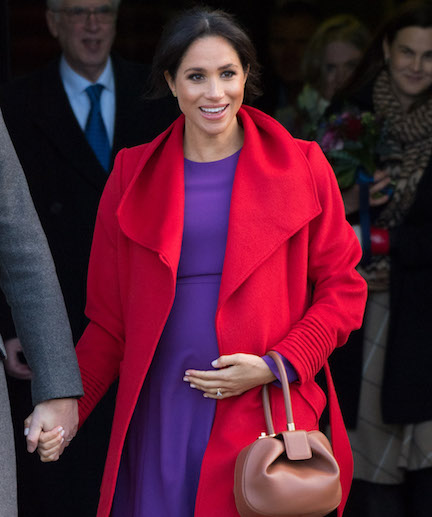 Splash
We're also learning that Markle's mother, Doria Ragland, is now in London awaiting the arrival of her first grandchild. She definitely wouldn't want to miss Markle's child being born, so we can only expect that the royal baby will be here any day now.
Splash
This comes weeks after the Duke and Duchess of Sussex announced that they will be keeping their baby's birth private.
"Their Royal Highnesses have taken a personal decision to keep the plans around the arrival of their baby private. The Duke and Duchess look forward to sharing the exciting news with everyone once they have had an opportunity to celebrate privately as a new family," a statement by the couple read.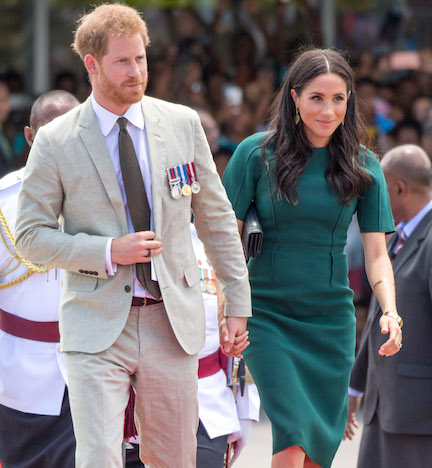 Splash
That means there may not be the same type of debut and photo-op that we've seen so many royals take, including Prince Harry's brother, Prince William and his wife Kate Middleton, which they have done after the birth of their three children.
This has become an important tradition for the royal family and it appears that Prince Harry and Marke's decision is not being well-received by the public.
Splash
Can you believe Meghan's due date is SO close? Or that she and Prince Harry have decided to keep their child's birth private? Let us know in the comments below!