That was fast! Meghan Markle and Prince Harry are expecting! The newlyweds announced that they're pregnant with their first child together on Monday morning with a heartfelt message.
"Their Royal Highnesses The Duke and Duchess of Sussex are very pleased to announce that The Duchess of Sussex is expecting a baby in the Spring of 2019," the royal announcement read. "Their Royal Highnesses have appreciated all of the support they have received from people around the world since their wedding in May and are delighted to be able to share this happy news with the public."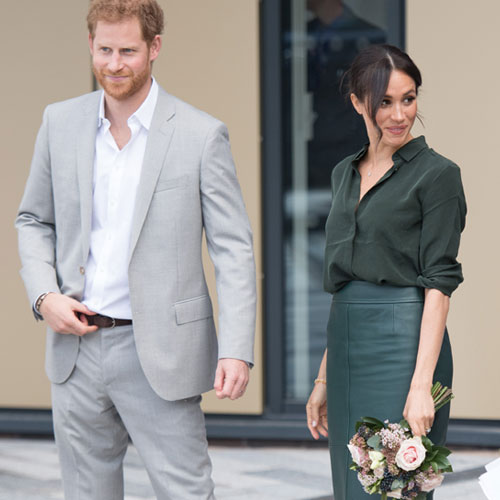 Splash
Let #RoyalBabyWatch2018 commence! We're so happy to hear that Meghan and Prince Harry are going to parents, but fans say they saw this coming long before the Duke and Duchess of Sussex's announcement. In fact, there was one major clue that set people off. Did you spot it?
Splash
Royal baby rumors have been swirling since the two got married back in May, but E! News says that it was Meghan's ensemble at Princess Eugenie's royal wedding this past week that sealed the deal for fans.
Meghan wore a navy Givenchy coat over her dress to the big ceremony, which fans thought was an odd choice for the royal since she's been keen on pushing the boundaries with her outfits. Some thought the royal was playing it safe, while some predicted she needed the coat to hide her growing baby bump!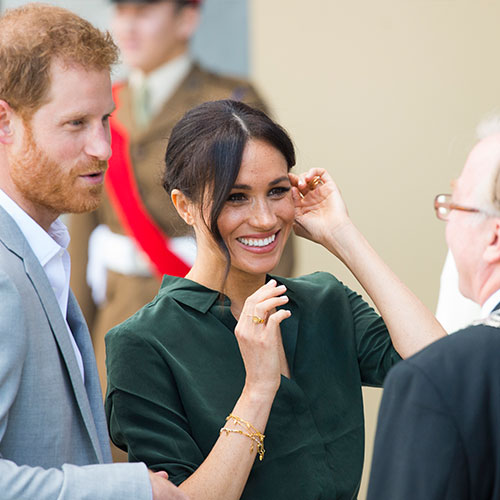 Splash
As if the coat wasn't enough, news broke that Meghan was debating visiting Fiji during her royal tour, which she has already started with Prince Harry on Monday, and that further ignited the pregnancy rumors. Why is this a big deal? Well, there's worry that the Zika virus might be spreading in the country, which can be harmful to pregnant women and their unborn children.
It looks like Meghan won't be joining Prince Harry in Fiji after all, but she is still confirmed to visit the other stops on the royal tour, which include Australia, Tonga, and New Zealand. This is the Duke and Duchess' first royal tour as a married couple and it will center on promoting youth leadership, environmental and conservation efforts, and the Invictus Games.
Splash
So, did you know Meghan was pregnant? Let us know if you caught on and what other signs tipped you off in the comments below!