First comes love, then comes baby? It looks like Meghan Markle and Prince Harry can't wait to have kids together. But, are they expecting any before their royal wedding in May? A source close to the couple says that they are eager to give Prince William and Kate Middleton's children, Prince George, 4, and Princess Charlotte, 2, some cousins!
"Meghan can't wait to have kids herself and jokes that being a hands-on aunt is great practice for when she and Harry have their own brood," a source recently told Life & Style. "Meghan and Harry talk about having babies all the time and think it'll be so much fun for all the kids to hang out together."
Even Harry's got babies on the brain, and he revealed that he wants them in the near future. But, he definitely wants to get married first.
"I think eventually, one step at a time and we'll start a family in the near future," he said, according to Closer Weekly.
The source is confident that both Harry and Meghan will make excellent parents, especially since Prince George and Princess Charlotte are so fond of them.
"George and Charlotte are always asking after Uncle Harry, whom they adore--and they have really taken to Meghan, too," they revealed.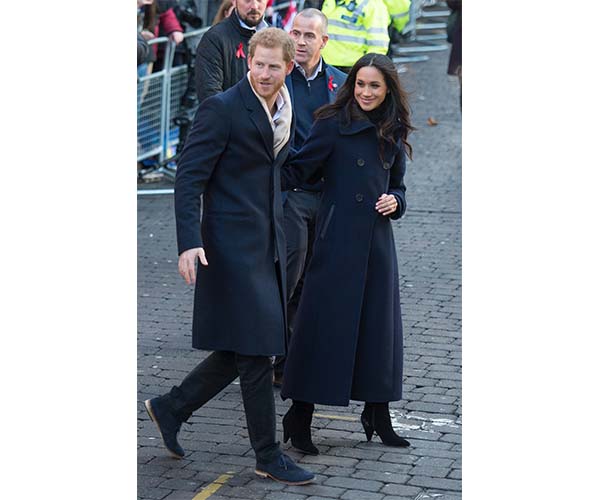 We can't wait for Meghan Markle and Prince Harry to welcome another royal baby into the world. But for now, at least we have Prince William and Princess Kate's baby to look forward to in a few months!
Keep checking SheFinds.com for updates on the royal wedding and more!
[Photos: Splash]