Getting a good night's sleep is an underrated component in most people's quest to lose weight, burn fat, and feel and look healthy. But the food and drink choices that you make at night can have an impact on your quality of rest and, in turn, on how your metabolism runs.
One of the best things you can do for your body is make sure you are getting enough of the most vital nutrients that keep your metabolism ticking — including one mineral you'll find in the one metabolism-boosting drink you should have before bed if you want a flat stomach, according to nutritionists.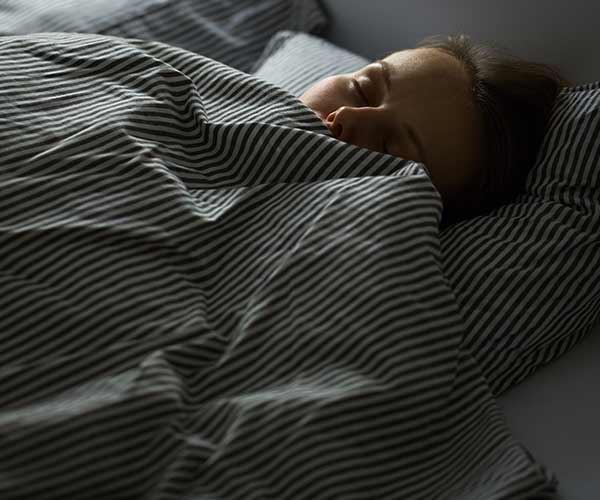 Shutterstock
When it comes to losing weight, sleep is crucial. Getting enough sleep helps you make better dietary choices (with fewer random cravings that happen when your metabolism and hormones are out of whack). It also means the hours you clock in the gym will be better spent — because you'll have more energy to devote to building muscle and burning fat.
Shutterstock
One of the most common pieces of advice you'll receive if you're having trouble sleeping is to get out of bed and make yourself a nice cup of warm milk. But milk's benefits have more to do with the nutrients it contains than the fact that any warm, soothing beverage is going to relax your senses.
Shutterstock
According to Woman and Home Magazine: "A glass of milk (heating optional) can help your body to calm down at night because it's full of calcium and tryptophan. Reportedly, calcium helps the brain to use the amino acid- tryptophan to create the substance melatonin, which is well known for inducing sleep."

Since dairy foods that contain higher amounts of fat, like whole milk and cheese, are going to slow down your metabolism, it's better to stick with low-fat milk when enjoying a soothing cup at night.
Shutterstock
Even scientific studies support the idea that milk is a good anytime (and before bed) beverage. According to one study, people who consume dairy products have better weight loss outcomes.

Enjoy that warm cup of milk before bed for both its weight loss benefits and the fact that it may help you sleep like a baby.