Let's be honest: most foods should be eaten in moderation. Even the healthiest foods on the planet — like omega-3-rich almonds and protein-packed grilled chicken — can add up in terms of calories if you overindulge. And, if you're trying to lose weight, the best method always involves achieving a daily balance of protein, fat, and unrefined carbs.
But for those times when you don't want to have to think about calories and fat, there is one food that you really can eat in abundance. This is the one metabolism-boosting food you can eat every day and not gain a pound.
Shutterstock
No one food has the power to help you lose weight. But some foods are simply better than others at boosting your metabolism — and including them in your diet can help fill you up faster without adding a ton of calories to the mix.
You may already know about the metabolism-boosting powers of ingredients like chili powder and green tea. But when you need to bite on something crunchy and low in calories, this is one of the best foods you can choose.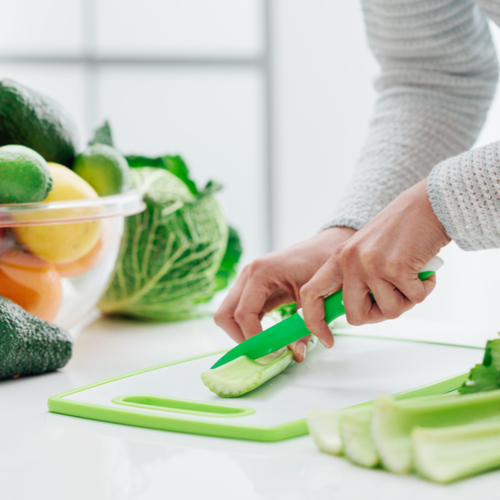 Shutterstock
It's Celery!
Celery has texture, crunch, and is mainly made up of water: celery is a fantastic food to keep in your fridge at all times.
"Celery is low in calories, requires a lot of noshing, and has so much fiber and water that it takes a lot of work to get it through the body," registered dietitian Keri Glassman told Today. "Because chewing stimulates the release of digestive enzymes, the act in itself raises your metabolic rate, or how fast and efficiently your body can absorb, store and eliminate."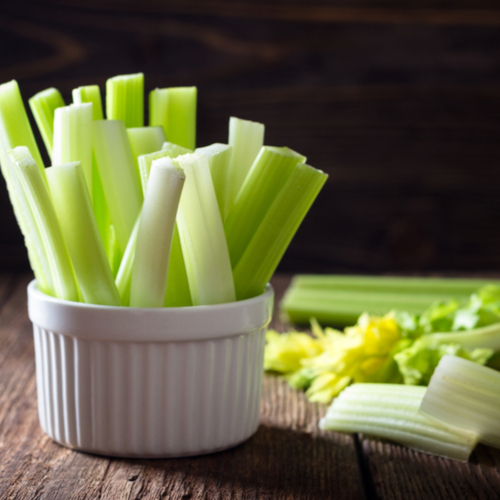 Shutterstock
Foods that help raise your metabolic rate by making it more of a task to digest them are said to provide a "thermal effect."
According to Michael T. Murray, who practices naturopathic medicine and spoke with Sharecare.com: "The thermic effect of food can vary quite substantially. Protein is actually the hardest food for your body to process and utilize. Therefore, your body wastes 20 to 30 percent of the calories in protein in its processing and the release of heat. This is one of the best reasons to eat sufficient protein with each meal."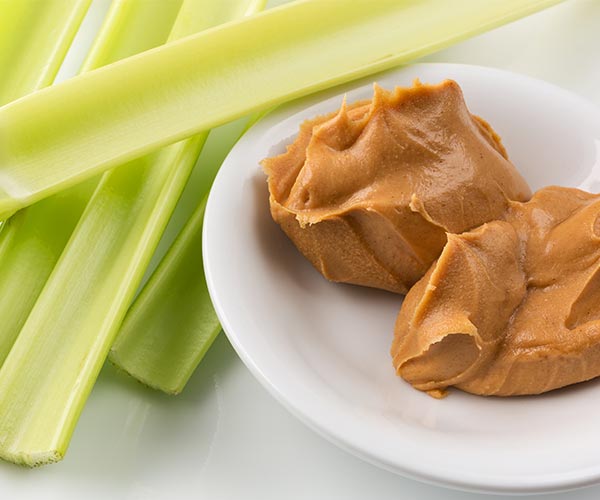 Shutterstock
On the other hand, foods that don't use up as much heat to process include carbohydrates and fats, Murray says. Only 5 to 10 percent of calories from carbohydrates are wasted, while "only zero to 3 percent of the calories in fat are used in processing and heat." Murray says this explains why fat tends to stick to places like our abs.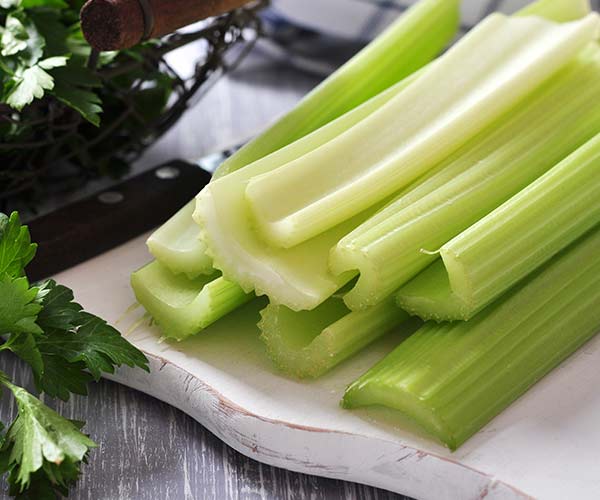 Shutterstock
Celery has only 6 calories per stalk, with 0.1 grams of fat, 0.6 grams of fiber, and vitamins A and C and calcium. While many have wondered whether celery is a food that contains negative calories, which means it burns off more calories than your body absorbs after eating it, the general consensus is that it is not a calorie-negative food, but is still considered one of the best metabolism-boosting foods around.
Shutterstock
One great way to ensure you are benefitting from celery is by making this anti-inflammation celery ginger juice, which is delicious, healthy, and promotes better digestion. You'll need just five ingredients to whip up this refreshing juice:
Celery
English cucumber
Green apple
Lemon
Knob of ginger