One of the most important nutrients you need in the morning to rev up your metabolism and help burn fat — protein — can also be found in one of the best, most delicious, and most versatile breakfast foods in the world.
Skipping carb-laden bagels and other processed foods like sugary cereals in favor of protein-rich foods is the way to go if you're looking to lose weight and feel long-lasting energy that powers you through the morning.
This is the one metabolism-boosting protein you should have every morning to lose stomach fat fast.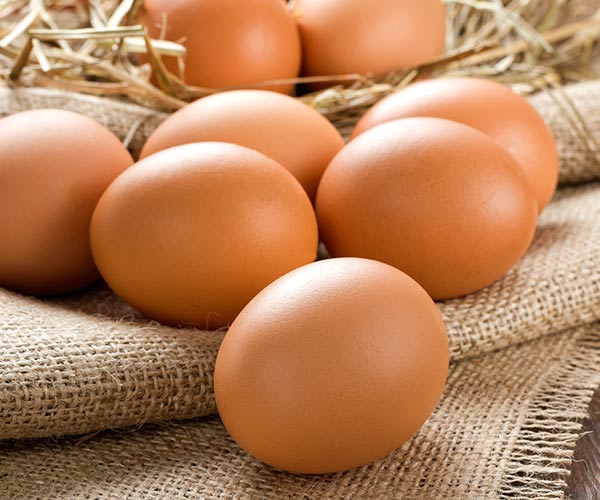 Shutterstock
Eggs

Eggs meet so many high standards that contribute to making it one of the best high protein foods you can eat for breakfast. One egg contains 78 calories, less than 1 gram of carbohydrates, and 6 grams of protein. On top of that, you'll find a number of important vitamins and minerals in that one egg — selenium, iron, and vitamins B-12, B-6, and D.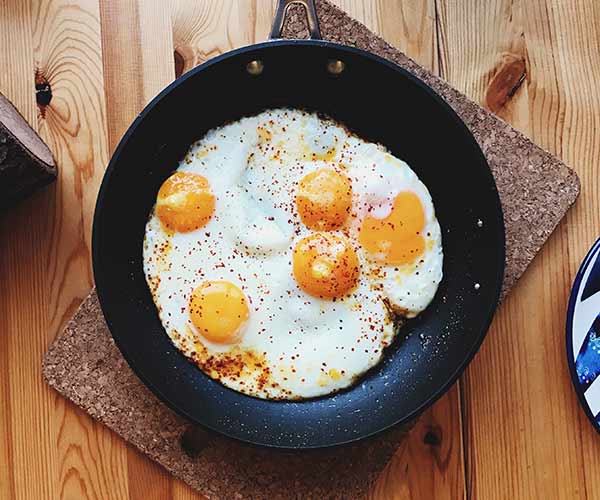 Shutterstock
There are a few explanations for why a protein-rich breakfast of eggs scores points over a plate of carbs when it comes to helping with weight loss. For starters, "About 20-30% of protein calories are burned while the body is digesting and metabolizing the protein," according to Healthline. The thermic effect of eating protein is much higher than that of carbs.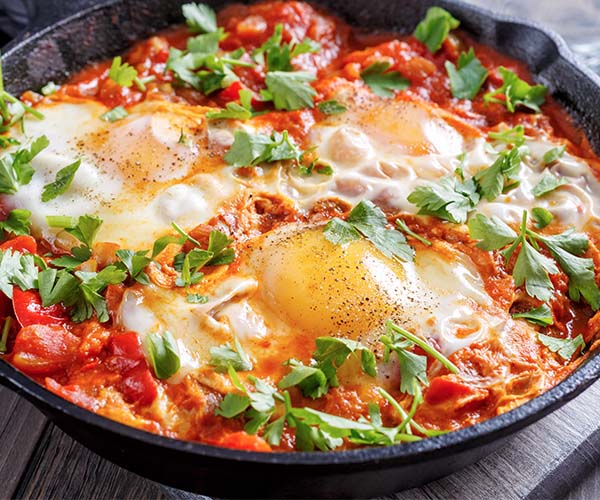 Shutterstock
And then there's the simple fact that eating protein fills you up faster and keeps you faster for much longer. According to Healthline: "Numerous studies have shown that when people increase their protein intake, they start eating fewer calories. This works on a meal-to-meal basis, as well as a sustained day-to-day reduction in calorie intake as long as protein intake is kept high."

If you're wondering how many eggs you should aim to eat each day or week (despite their health benefits, yolks are still high in cholesterol), NBC News sets things straight: "Most experts say it's OK to eat an average of just under one egg per day. That means if you have a three egg omelet twice a week and a fried egg with avocado toast once per week, you're within the range. But make sure that you're eating eggs in an otherwise heart-healthy way — with a generous portion of veggies and plant-based fats (such as avocado) instead of sides, like bacon, sausage, white toast, and butter."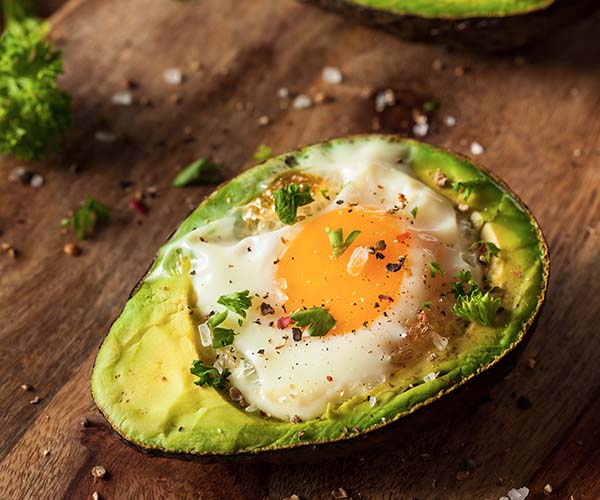 Shutterstock
If you're searching for a simple, delicious, and healthy way to combine eggs with a healthy fat like avocado, let this Baked Avocado Eggs recipe lead the way.

To make it you'll need:

Avocados
Eggs
Salt
Pepper
Bacon bits (optional)
Cherry tomatoes
Fresh basil
Cheddar cheese
Fresh chives