News broke that Liam Hemsworth has officially filed for divorce from Miley Cyrus after eight months of marriage, citing "irreconcilable differences" as the driving force of their unexpected split. According to court documents obtained by TMZ, Hemsworth and Cyrus had a prenup and experts predict that there will not be a fight surrounding their shared finances.
Neither star has set the record straight on what went wrong in the relationship, but have both alluded that they've endured certain strains as they evolved as a couple.
"Liam and Miley have agreed to separate at this time," a rep for the singer shared in a statement. "Ever-evolving, changing as partners and individuals, they have decided this is what's best while they both focus on themselves and careers. They still remain dedicated parents to all of their animals they share while lovingly taking this time apart. Please respect their process and privacy."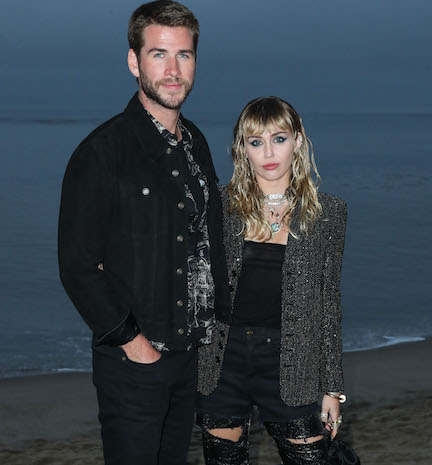 Splash
E! News reports that the longtime couple had been struggling "for months" to salvage their relationship, but ultimately decided that they were on different pages.
"They have been trying to make it work for months now but haven't felt they were connecting on the level they were feeling when they got married last year," a source told the outlet.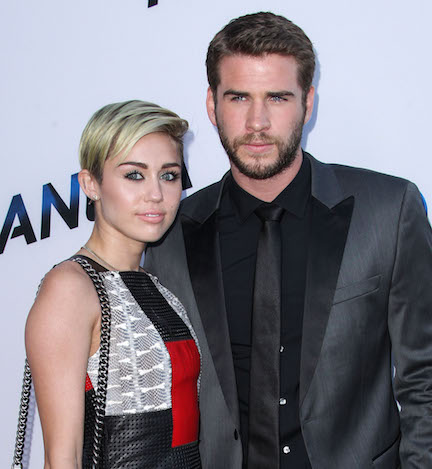 Splash
Cyrus' family is offering some insights into their separation and sharing their thoughts on Hemsworth.
"Miley is honestly doing as amazing as can be. She talks to her sisters and mom pretty much daily, but that's not unusual as she's very close with them. You truly wouldn't be able to tell anything was bothering her right now," a source tells Hollywood Life.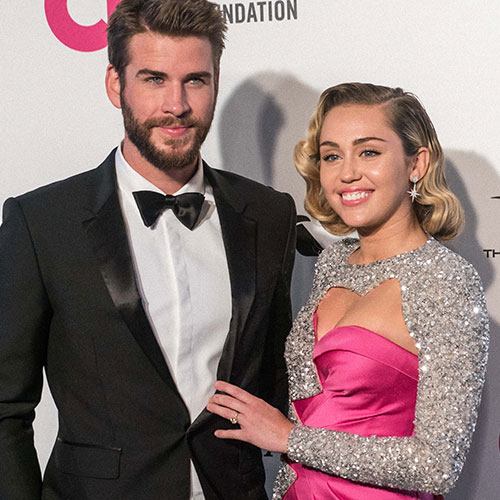 Splash
The insider also revealed that Cyrus' family is taking the breakup particularly hard, as they've all formed close bonds with the Hunger Games actor throughout his and Cyrus' 9-year on-and-off-again relationship.
"It's sad for the whole family, though. They all really liked Liam and really thought the marriage would work out. They always liked them as a couple, but of course, will support Miley," the source adds.