Miley Cyrus and Liam Hemsworth revealed that they lost their Malibu home from the California wildfires. The couple, who owned a $2.5 million four-bedroom home in Malibu, are among the hundreds of thousands of California residents who were forced to evacuate as flames ripped through the area.
Cyrus took to social media to share the devastating news with fans, letting everyone know that the couple and their pets were safe following the tragedy.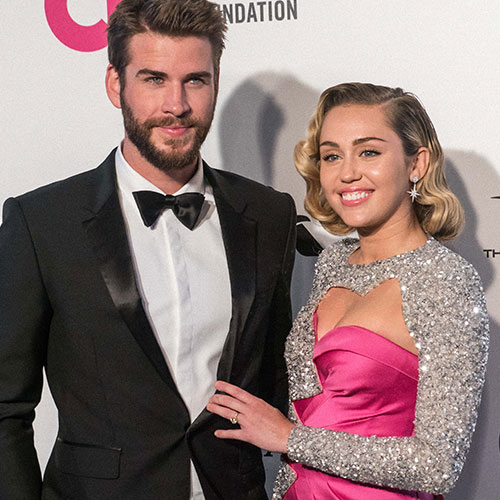 Splash
"I am one of the lucky ones," Cyrus tweeted on Monday Nov. 12. "My animals and LOVE OF MY LIFE made it out safely and that's all that matters right now. My house no longer stands but the memories shared with family and friends stand strong. I am grateful for all I have left. Sending so much love and gratitude to the firefighters and L.A. County Sheriff's department!"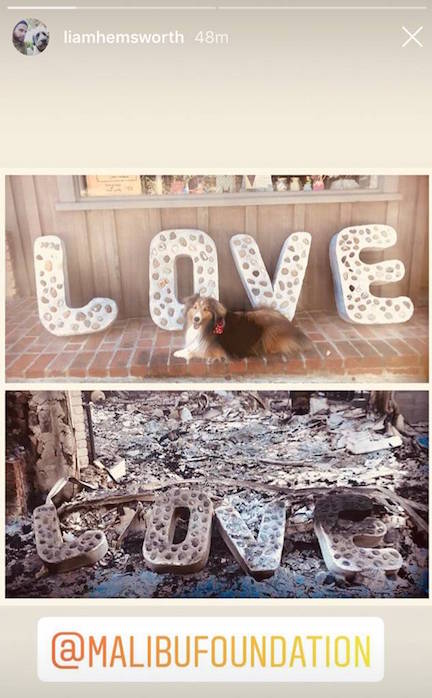 Hemsworth shared a heartbreaking picture of the ruble and what was left of his and Cyrus' home. The picture shows a before and after shot of their backyard, where their dog can be seen sitting in front of a "LOVE" sign. Hemsworth revealed that the letters were among the few things that survived the fire.
"It's been a heartbreaking few days. This is what's left of my house. Love," he shared on social media. "Many people in Malibu and surrounding areas in California have lost their homes also and my heart goes out to everyone who was affected by these fires."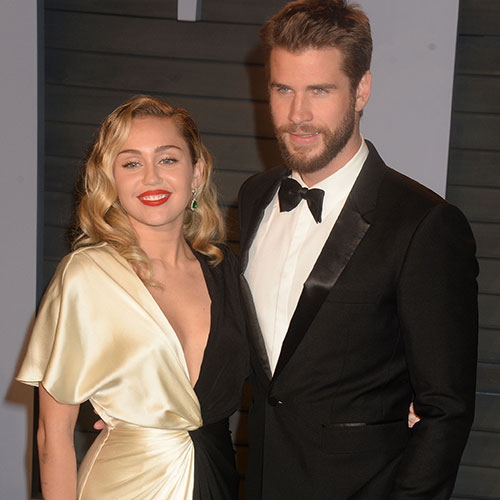 Splash
The actor also expressed his love for the community and took the time to show his support and gratitude for the firefighters.
"I spent the day in Malibu yesterday and it was amazing to see the community pulling together to help each other out in any way they can. Malibu is a strong community and this event is only going to make it stronger," he continues. "Thankful for the all the great local guys that helped keep smaller fires out around my property. I love u guys. I love you Malibu. Thank you to all the hero firefighters around California. It's going to be a journey to rebuild. Stay strong all."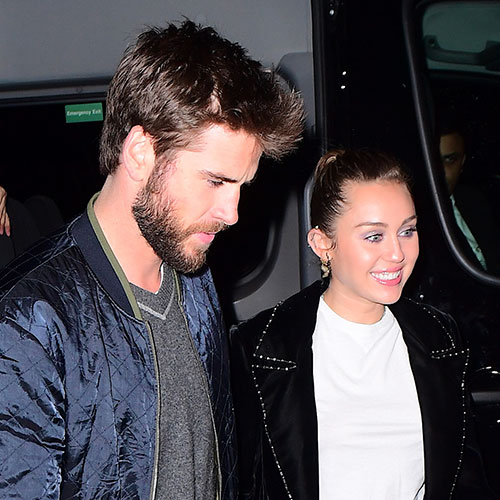 Splash
Both Cyrus and Hemsworth encouraged fans to donate money and supplies to the charities that aid the firefighters and those who lost their homes from the fires.
Want to help out? Here are the charities the couple and other celebrities have donated to:
Los Angeles Fire Department Foundation
The California Community Foundation's Wildfire Relief Fund
The California Fire Foundation
The Entertainment Industry Foundation's Fire Relief Fund