No makeup look is complete without a primer. But unfortunately, not every primer is made equally. Beauty lovers know that it's not uncommon for popular formulas to contain irritating ingredients that dry out skin, which ultimately ends up negatively impacting how your makeup looks and feels. Some even cut your glam's staying power in half and make it impossible to get the most of your products.
Thankfully, Milk Makeup's new Hydro Grip Primer isn't like that. The brand's latest innovation features a blend of hydrating ingredients, including hemp-derived cannabis seed oil and blue agave extract, that work hard to activate all-day hydration and hold.
Sounds amazing, right? The new Hydro Grip Primer is finally available now and has already become a staple in our glam and skincare routines. Here's everything you need to know about this buzz-worthy new primer:
TRY IT: Milk Makeup Hydro Grip Primer ($30)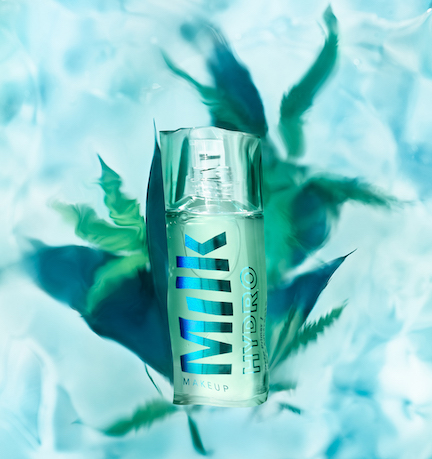 Milk Makeup
Ingredients At A Glance:
Hemp-derived cannabis seed extract: Hydrates to plump and smooth skin. Also contains anti-inflammatory properties and protects skin from free radicals and environmental stressors.
Blue agave extract: Forms an invisible layer to lock in makeup while smoothing skin texture.
Aloe water, cherry blossom, hyaluronic acid, & B vitamins: Boosts skin with additional moisture and antioxidant protection for a healthy glow.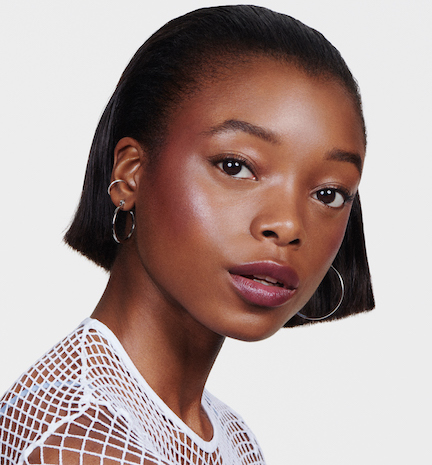 Milk Makeup
How To Use:
Pump 1-2 shot(s) of primer on the back of your hand. Blend a thin layer onto clean skin before makeup application. Allow formula one minute to fully absorb to activate grip for all-day hold. Layer foundation and other makeup on top for smoother application that lasts all day, or wear alone for fresh-faced, glassy skin.
"Hydro Grip Primer is definitely versatile; it's really like a 2-in-1. It's a great primer and a great moisturizer. Depending on what your day holds, if you're running around on a Saturday, fresh-faced, you can wear Hydro Grip on its own and it'll hydrate your skin as well as give you a beautiful glassy skin finish," Milk Makeup COO Dianna Ruth tells SheFinds. "It's also great if you have a long day ahead of you, as you can wear it under your foundation, or concealer, and it's going to grip your makeup all day, keep your skin hydrated, and will prevent your base makeup from drying and cracking."
Keep scrolling to shop more of our editors' favorite Milk Makeup products:
Milk Makeup KUSH High Volume Mascara ($24)
Milk Makeup KUSH Lip Balm ($16)

Milk Makeup Blur Liquid Matte Foundation ($40)
Milk Makeup Lip + Cheek ($24)
Milk Makeup Eye Pigment ($24)

Milk Makeup Flex Concealer ($28)