We've all been there: we're driving somewhere with our iPhones alongside us and  are debating whether to stop somewhere and grab a few things from the store or pick up a bite to eat.
What you do with your iPhone when you're in the car can actually have a major impact on the health of your iPhone battery.
This is the one mistake every iPhone user should stop making in the carb, according to a tech expert.
Shutterstock
A lot of us use the time spent commuting or traveling via car to charge our iPhones. And there are times when you need to stop somewhere, jump out, and grab a few things — and it just seems like a hassle to take your phone with you.

The obvious problem with leaving your phone in a car is the possibility of theft. But the less obvious issue has to do with how the temperature in your car can affect your iPhone battery.
Shutterstock
Leaving your phone lingering for too long in extreme temperatures can weaken its battery — or even kill it. The temperature could be blazing hot or as cold as a freezer. But even if the temps outside are average, locking your phone in your car for an hour or longer traps in heat or cold.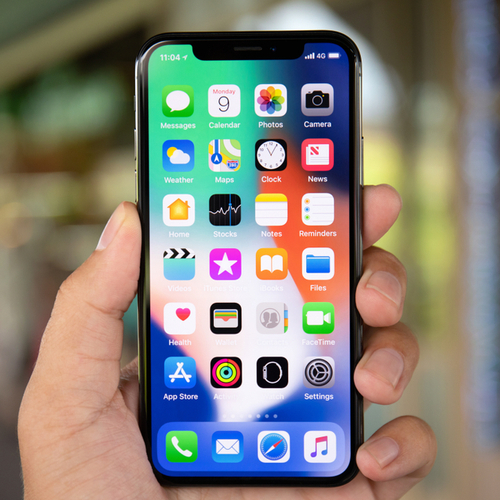 Shutterstock
According to the tech experts at Fix That Phone: "Leaving a battery-powered device in your extremely hot car for more than about 2 hours can not only permanently shorten the battery's life but also damage other parts of the device, including the LCD screen, the plastic case, and the glue holding it together."
Shutterstock

If you're wondering what is the ideal temperature for your phone, experts at Fix That Phone say you want to aim for a zone of 32 to 95 degrees Fahrenheit. Many phones have a built-in thermometer that will let you know if you're nearing an extreme temperature danger zone.

But the easiest way to avoid battery meltdown as the result of too hot or too cold conditions? Keep your phone out of direct sunlight when it's in your car AND take it with you at all times.