Shutting our phones off is something we all have to do occasionally. "From time to time we may need to restart our phone, whether it be for a flight (as required by the FAA) or because the iOS has started acting funny," Matt Zieminski, Lead Tech Engineer at Puls explains.
We all assume that if we power our iPhone off, of course it will power back on when the time comes, no problem.
But that's not always the case, and especially when it comes to technology, it's better to be safe than sorry. Especially with older devices, anything can happen. And that's not considering things like inclement weather, water spills, dropping your phone and all of life's other freak accidents that happen, big and small.

Powering your phone On/Off isn't necessarily as simple as hitting a button. We spoke to the tech industry's leading experts to discover what unexpected mistakes you might be making when restarting your phone that could have catastrophic consequences. What are they?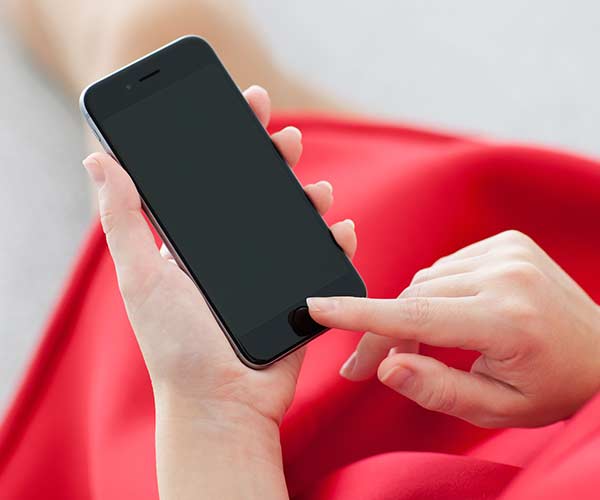 Hard Restarts
"In most cases following the iOS function of pressing and holding the Power Button (or Power/Volume Down if you're on a newer device), is safe to perform," Matt explains. "A hard reset, or holding down the sleep/wake and home buttons for 10 seconds can be bad—especially if you're continuously doing it."

What exactly is a hard restart, and why shouldn't you abuse it?
"The hard restart can cause your software to start running applications and normal system functions in a different fashion than it is intended to do, oftentimes draining the battery and giving incorrect metrics on your usage," Matt warns.

"Further, constantly having to force restart is a sign of either a corrupted iOS software or underlying hardware issues that need to be addressed. A proper fix for repeated issues necessitating the reset would be a full iOS restore and/or a hardware component replacement like a new battery. Consumers would be surprised to learn how much the battery is "smart" and affects the functionality of a device." Wow!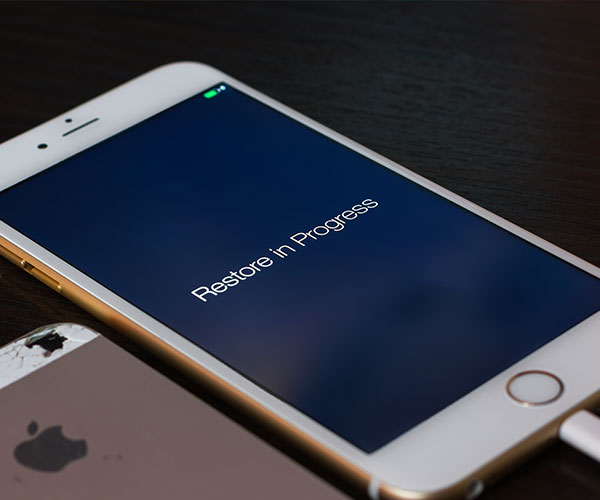 Restore Mistakes
There are other safety precautions that you might not be taking. Technology analyst Lisa McGreevy of FitSmallBusiness.com explains, "When shutting down your iPhone, you're taking a big risk if you don't have the computer you normally sync it with nearby." Why?
"If your iPhone fails to switch back on, restoring your phone from a recent backup using iTunes on your computer should have you up and running in no time." Having your computer handy can mean the difference between restoring your most recent version or not. And trust us, you'll want the up-to-the-second version of your restore (think about how much we do on our phones every minute of the day).
Michael Bancroft, longtime consumer tech journalist and co-host of Globalive Media's "Beyond Innovation," which airs weekly on Bloomberg Television, affirms the importance of frequent back-ups. "When syncing your smartphone, never forget to make a backup of your important photos, music, videos, and other data," he says. "If something were to go wrong during the syncing process, you could risk losing some of those files!" And we don't want that.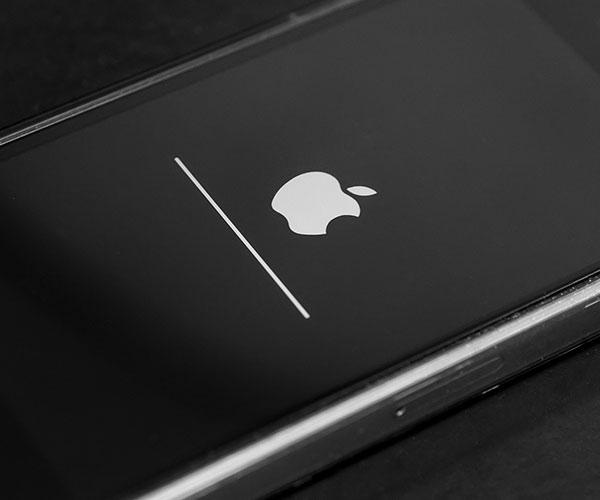 READ MORE: The Unexpected Reason Your iPhone Keeps Dying, According To An Expert