Although summer is still the most popular time to get married, there are plenty of couples that prefer to say "I do" in the winter. No matter which season you choose, there are always mistakes that you need to avoid during the planning process. Here are 10 common missteps that winter brides should watch out for when planning their special day.
[Photos: Shutterstock]
Keeping Guests In The Dark
Couples need to advise their guests that they might be outside for the wedding, says Janice Carnevale of Bellwether Events. "This allows them to dress appropriately and not be surprised. Being realistic with your guests about the potential conditions, and with yourself about what is truly uncomfortable, is most important."
Not Wearing A Wrap
Brides can feel free to choose their dream dress for their big day--just make sure that you have a wrap or sweater to keep you warm for when you need to be outside.
Starting At The Wrong Time
The biggest mistake couples make is deciding the start time of the ceremony, especially when they don't factor in that the sun goes down earlier and how that can affect lighting. "In order to have the most flattering photos, we need to start with the most flattering light, and that does not get fixed in post! Talk with your photographer to arrange your timeline that works best for beautiful ceremony photos," says Adam Mason of Mason Photography.
Forgetting To Bring The Heat
If you are hosting an outdoor winter wedding, keeping guests warm should be at the top of your list, says Heather Rouffe of Atlas Event Rental. Even if you are hosting your wedding in Florida during the winter months, sometimes it can get chilly. So have heaters and even fire pits on-site so guests can warm up if needed.
Ignoring Icy Roads
Not only could icy road conditions hinder your guests' arrival, but it could also delay your vendors set up time for the event. Be flexible with your timeline, says Jimmy Chan of Pixelicious. "In winter, there are snow storms, road closures and unexpected car breakdowns. With the in mind, allocate twice the amount of time required as a buffer. If it takes 30 minutes to drive from your home to the church, double it to 60 minutes."
Not Factoring In The Wind
Couples fail to take into account how the wind can make it feel much colder than it actually is, says Carnevale. "The forecast can look great with not a cloud in the sky and a decent temperature, but if there is any wind, your guests will feel much colder than it actually is. This is even more crucial if you guests are in the shade at all, where it feels much cooler than when they are in the sun."
Forgetting About Slippery Walkways
Keeping the condition of all walkways clear is a must, says Linda Payne of Designer Weddings. "Yes, the venue may have the walkways clear but that doesn't mean the rest of the route is clear sailing. Ice can be very scary for grandma and others with super slippery dress shoes."
Choosing The Wrong Flowers
Choose flowers that withstand the harsh winter weather, says Payne. Roses, amaryllis and ranunculus, are just a few that come to mind.Your florist should be able to guide you in the right direction.
Not Choosing The Right Tent
Not only do you definitely need a Plan B in case the weather gets really bad, but people do not realize how important it is to have connecting canopies. This ensures that waitstaff and other people working will have a warm and weatherproofed thorough fare between the tents and existing buildings, says Claudia Warner of Gourmet Advisory Services. "If food is being cooked inside a kitchen, and then being carried out by wait staff, if there is no connecting canopy, the food will get cold as soon as it touches the outdoor air."
Skipping The Small Touches
Your guests' comfort has to be your first priority, especially at a winter wedding. Aside from having heaters on hand, simple touches like blankets, hand warmers, and serving hot cocoa before the ceremony can go a long way in impressing your family and friends.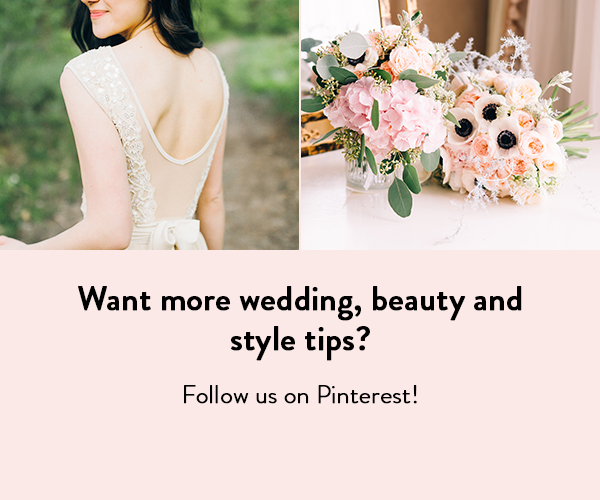 Want more wedding tips and advice? Follow SheFinds on Pinterest!