Sneakers are rising in popularity, higher than ever before. They're no longer being worn solely as sporting attire, but instead, fashionable footwear. With more and more brands putting an emphasis on the athleisure trend, fashion-forward sneakers can be found all over the market.
As trends are emerging with spring right around the corner, a new pair (or three, no one's judging) of sneakers is just what you need to revive your closet and spruce up last year's wardrobe.
The most popular sneakers come in a variety of colors, patterns, and styles. Whether you like low tops or high tops, statement prints or basics, these cute sneakers will be the perfect addition to your spring wardrobe–and they're super comfortable too. It's a win-win!
Who's ready to shop? We found the most popular sneakers from five of your favorite brands.
Adidas Courtset Sneakers - ($32.99, originally $54.99)
Customer review: "I decided to try something different and after seeing these Adidas and trying them on, I was sold. The shoe is a true dark navy (some navy is a little light), they are a suede-like material and they are comfortable! They look great with skinny jeans, straight let jeans and I'm sure they will look great with shorts in the summer. They also came with both a navy pair and a white pair of laces. I wear a 9 1/2 in most sneakers and workout athletic shoes and these fit true to size. I'd definitely purchase these in a different color."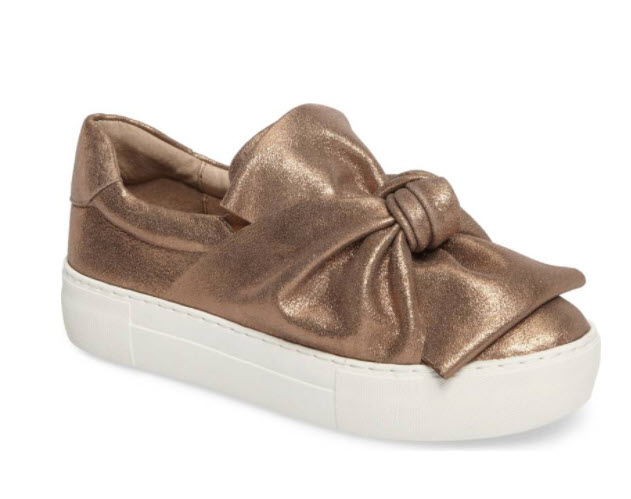 JSlides Audra Slip-On Sneaker ($80.96, originally $134.95)
Customer review: "Love these sneakers! Very sophisticated and the quality was great. Note the fit may run a little big: I am a solid size 6 but the 5.5 worked perfectly for me. I have received tons of compliments on the gold colored shoe and the fabric is soft but durable. I'll wear these for a very long time!"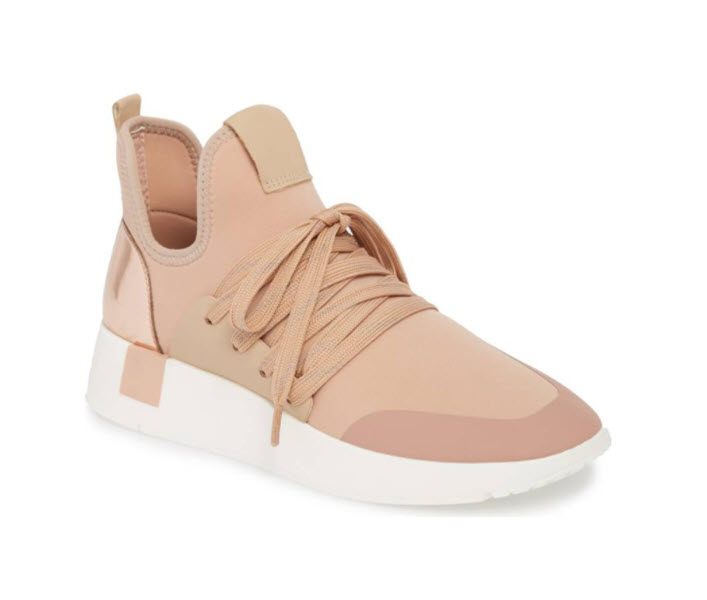 Steve Madden Shady Sneaker ($55.99, originally $79.95)
Customer review: "Love this shoe! I get sooo many compliments in them, I bought 4 colors, and I wear them almost everyday! Light weight, good for being on your feet everyday.. I wear them to work and never have any foot problems!"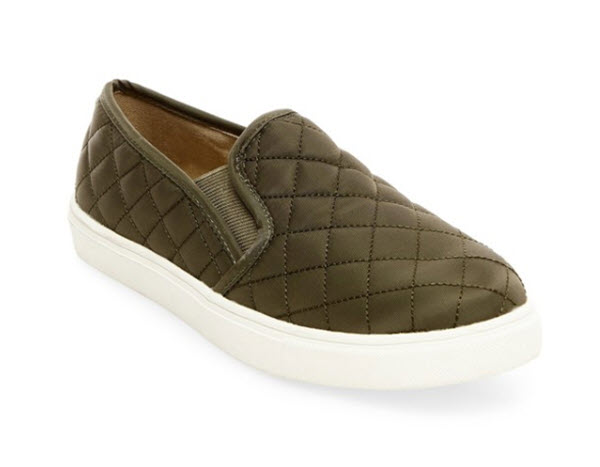 Mossimo Supply Co. Reese Slip-On Sneakers ($21.24, originally $24.99)
Customer review: "The blush color is kickin'. I agree they run large but I ordered online and these shoes are a great value. I bought them mainly to dance in and as an alternative to sandals when I'm going to be walking around. I wore them with white socks and they actually look better with socks and were comfortable for dancing all night. As a walking shoe, I think they're fine for shopping but not strolling for miles. I knew I'd be able to make them work with an innersole or orthotics and/or socks."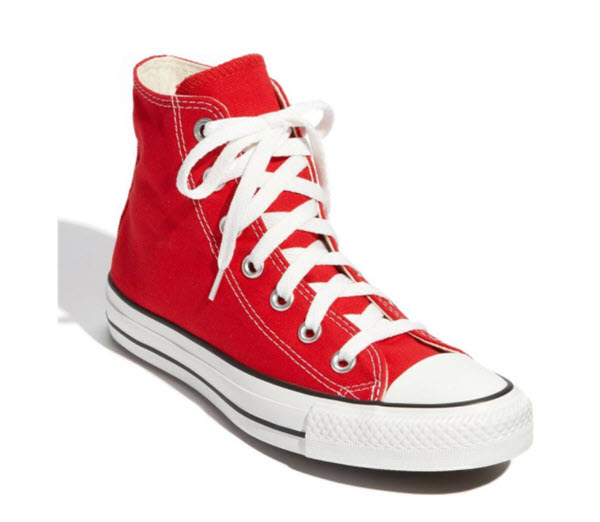 CONVERSE Chuck Taylor® High Top Sneaker ($55)
Customer review: "I am thoroughly satisfied with my purchase. These shoes were true-to-size, and were very comfortable. I had to stand for a few hours in them and experienced no discomfort. They're cute and trendy. I have no regrets purchasing them. As for the Nordstrom service, I paid for rushed delivery, and they were delivered on time!"
Also check out the best slip on sneakers and New Balance's new line of glitter sneakers--they're fab!
SheFinds receives commissions for purchases made through the links in this post.