In theory, falling asleep every night should be one of the easiest tasks to manage. At the end of a long workday, you perform your bedtime skincare ritual, crawl into bed in your comfiest pajamas, and instantly fall into a deep slumber. Sounds dreamy, doesn't it? In reality, many of us toss and turn, unable to turn off our heads or we wake up multiple times throughout the night, preventing us from actually getting some solid shut-eye.
We can't stress enough the importance of getting a full night's sleep every day. It plays a vital role in both your physical and mental health and well-being. People who are sleep deprived often risk problems like heart disease, high blood pressure, anxiety, diabetes, and even stroke.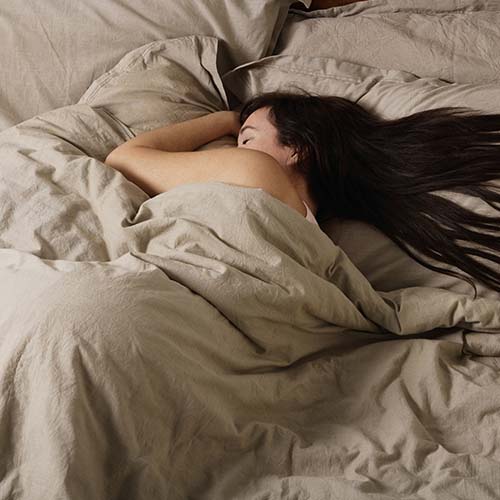 But what are you supposed to do if you simply can not fall into a deep sleep every night? This is a common problem for people who are stressed, lead busy lives and have a lot to think about on their minds.
Natural supplements are a great option to try if you have trouble resting at night. Sleep aids are designed to naturally support restful shut-eye.
Nature Made Good Sleep Dietary Supplement Gummies ($13.99)
Nature Made Good Sleep Dietary Supplement Gummies are formulated to help you unwind at the end of the day. Formulated with natural ingredients, the adult gummies naturally promote sleeping. The active sleep aids include Melatonin and L-theanine, which help you fall asleep and stay asleep all night long. Melatonin is produced in the body naturally and helps reset your sleep and wake cycle, while L-theanine is found in green tea and eases the mind. The strawberry flavored fruity gummies are also free of yeast, gluten, and synthetic dyes.
SheFinds receives commissions for purchases made through the links in this post.