Every year around Thanksgiving, Net-A-Porter hosts their rare semi-annual sale where they slash up to 50% off designer prices. We're talking Diane von Furstenberg, Burberry, Stella McCartney, Maje, and more for half the usual retail price. It's their version of a Black Friday Sale, and it's epic--especially for girls who love designer labels but need to ball on a budget.

Well, good news is that the Net-A-Porter Black Friday event is here! Click through the slideshow to shop our picks.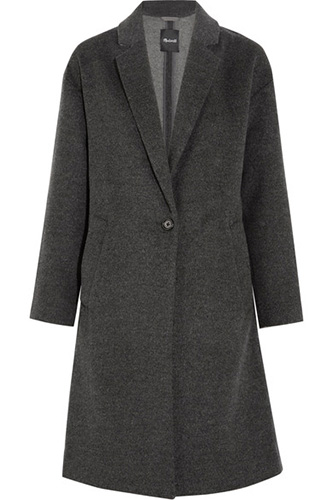 Madewell Monsieur Wool Blend Felt Coat ($175, down from $250)

This versatile Madewell coat is 30% off at the Net-A-Porter Black Friday event. Wear it with a chunky turtleneck, crop kick flare jeans and backless loafers.
Madewell Tie Detailed Gingham Cotton Top ($45.50, down from $65)
This bell-sleeve blouse also from Madewell is 30% off. Score!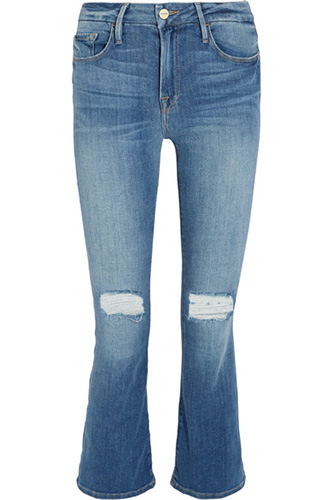 FRAME Le Crop Mini mid-rise distressed bootcut jean ($125, down from $150)
Everybody wants a pair of FRAME jeans--but they're pricey. That's why 50% off for a pair of on-trend flares is MONEY.
Michael Kors Ribbed Knit Sweater ($122.50, down from $175)
You can't go wrong with this off-white Michael Kors sweater that's 30% off.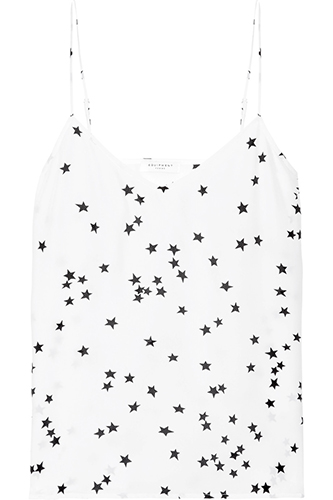 Equipment Layla Printed Washed Silk Camisole ($55, down from $110)
J.Crew Sandstone Pinstriped Cotton Poplin Camisole ($30)
J.Crew Magnesium Ruffled Striped Cotton Poplin Shirt ($40, down from $80)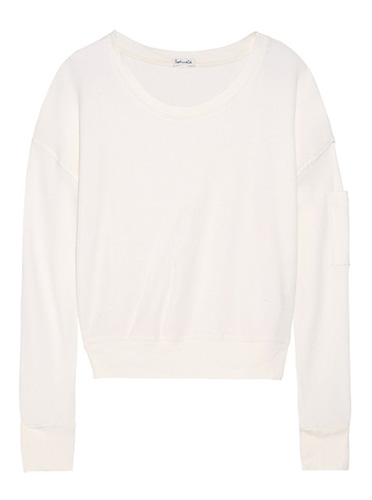 Splendid Waffle Knit Stretch Micro Modal And Supima Cotton Blend Top ($73.50, down from $105)
Splendid Sylvie Cutout Ribbed Stretch Knit Top ($70, down from $140)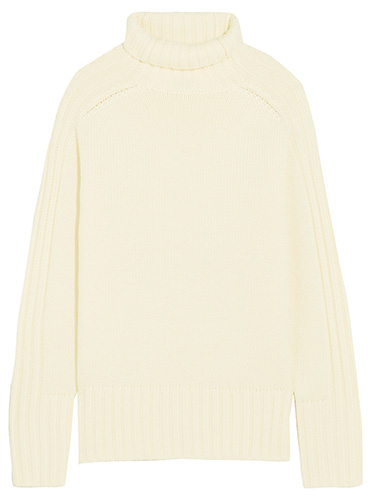 Joseph Ribbed Merino Wool Turtleneck Sweater ($315, down from $525)
Kiini Liv Crochet Trimmed Triangle Bikini Top ($82.50, down from $165)
J. Crew Thomas Mason Mickey Off The Shoulder Striped Cotton Poplin Blouse ($80, down from $160)
J.CREW Sandstone pinstriped cotton-poplin camisole ($30, down from $125)
J.Crew Garratt Tiered Striped Cotton Poplin Midi Dress ($102, down from $170)