A little while ago, a friend recommended Maybelline's Fit Me! Foundation, claiming the product was one of the best drugstore foundations she had ever used. The next day I picked up a bottle and tried the foundation and, to my surprise, the formula not only matched my skin tone perfectly, but also covered all my blemishes and created a flawless, shine-free finish on my oily skin. Not to mention the foundation only costs a fraction of what you would pay for a high-end foundation. Ever since, I've sworn by Maybelline's products, which is why I'm so excited about their new products!
If you've taken a stroll through Target's beauty aisles recently you know that Maybelline has dropped some noteworthy makeup products. If you're still out of the loop, here is a sneak peek at some of the new Maybelline products that have us getting our wallets ready!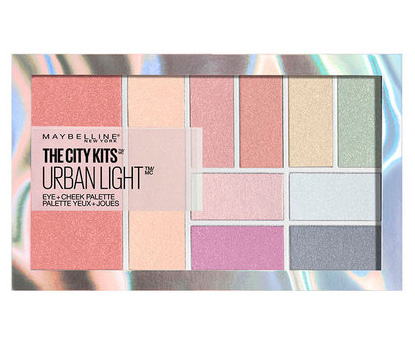 Maybelline The City Kits All in One Eye & Cheek Palette ($9.99)
Color both your eyes and cheeks with this glowing palette, which comes fully equipped with 8 different shades. Each shades features pigmented hues that are either holographic or matte for a glam, city-inspired look.
"I think this is such a bang-for-your-buck item! This is perfect for someone who doesn't wear eyeshadow every day and wants to try something new! I was very surprised that EVERY color I would actually wear at some point and the blush and highlighter were perfect! Highly recommend!" -elizabethbrookeotis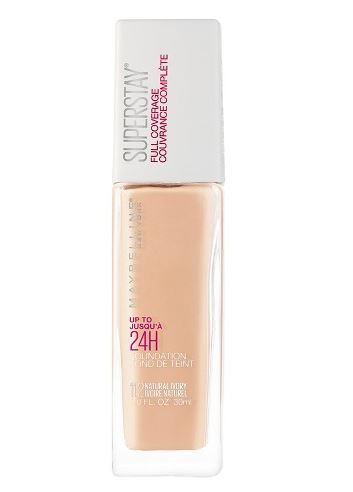 Maybelline Superstay Full Coverage Foundation ($9.99)
A long-wear foundation that has 24-hour coverage and saturated, pigmented color? Yes, please! This foundation is dermatologist-tested, oil-free, and lightweight, so you know it'll make for a great addition to your makeup bag!
"Great foundation! Doesn't break me out, despite sensitive skin. For full coverage, it doesn't smell like paint and doesn't feel super heavy or thick. Looks natural and wears all day. I use a Maybelline primer underneath and works great!" -Ane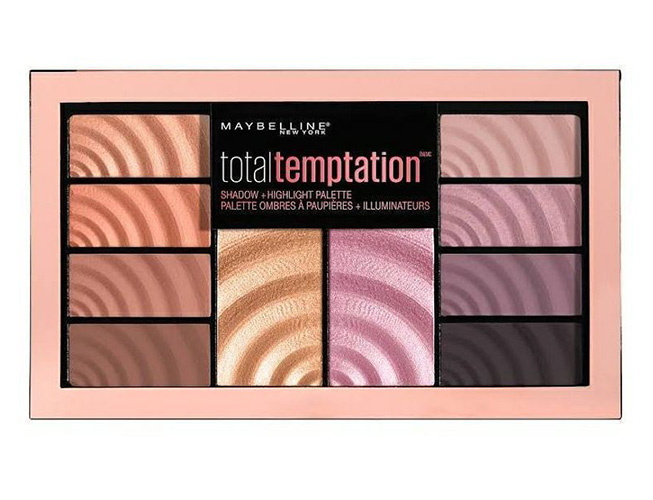 Maybelline Total Temptation Eyeshadow Highlight Palette ($9.99)
This all-in-one palette allows you to highlight and contour both your eyes and cheeks. The palette features eight eyeshadows and two highlighters for a luminous glow.
"I'm in love with this palette. It's so diverse that I have the change to go from day to night in a glimpse. I got it from Influenster and I use it every day! Also, I love that I have the highlighter there and other palettes don't. Totally recommend it." -yasmint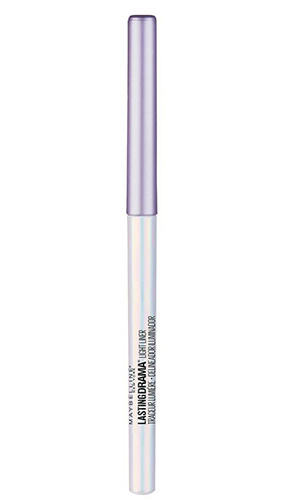 Maybelline Lasting Drama Light Eyeliner ($4.99)
This long-lasting eyeliner effortlessly brightens and defines the eyes. Not to mention that the liner is also water, smudge-proof, and you can choose from 5 different colors!
"I absolutely love these eyeliners! They apply so smoothly and evenly, it makes putting on eyeliner so much simpler and faster. I mostly use black eyeliner so obviously, I had a natural bias to the black, but I used the white eyeliner to make my eyes pop a little more and it really helped! Really enjoy this product and would definitely buy again." -amandam18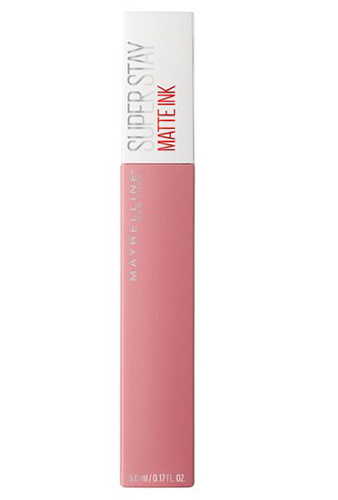 Maybelline Super Stay Matte Ink Lip Color ($7.09)
This lip color collection features 20 different shades that vary from pinks, reds, berry, and nudes. The saturated matte lip color wears for 16 hours!
"It super stays. I'm so impressed, I'm probably going to buy a few more shades. It's a little sticky initially, but once it dries and you've had it on for a while you don't really notice it. I kissed my husband's cheek after having it on for 8 hours and nothing came off. And yes, it still looked pretty much the same 8 hours later." -emily
We can't wait to get our hands on all of these products! What do you think of Maybelline's new products? Let us know in the comments below!
Looking for more makeup to splurge on? Check out these amazing new arrivals from Marc Jacobs Beauty and Urban Decay's new rainbow mascara at SheFinds.com!
SheFinds receives commissions for purchases made through the links in this post.