Everyone knows that summer is the best time of the year. It's when the sun is always shining and the weather is always perfect. And, it's also when major beauty and skincare brands launch their best new products!
Here at SheFinds, we take our summer beauty very seriously. We love any chance to rock dewy skin and eye-catching colors, which is why we're so excited about THESE new products from our favorite brands! Check out which products we're obsessed with and think should be on your radar this summer:
Kiehl's Youth Dose Eye Treatment ($39)
This hydrating eye cream is formulated to instantly smooth and brighten the delicate skin around the eyes while also reducing the look of fine lines, puffiness, and dark circles. It contains pro-retinol, red grapeseed extract and vitamin C, making it the perfect product for those seeking radiant, more youthful under-eyes.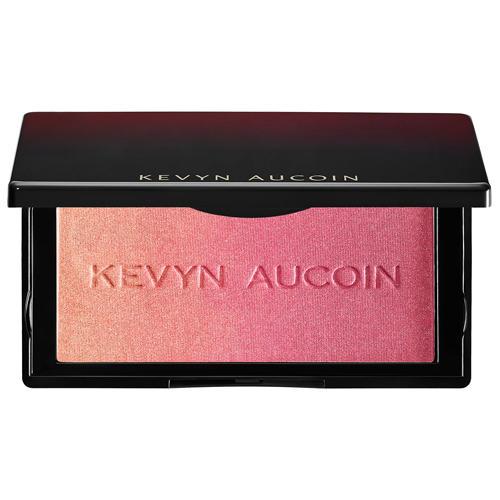 Kevyn Aucoin The Neo-Blush ($38)
"I recently tested this blush at a preview and I am SO into it. In the summer, my skin tends to be clearer so I like to wear minimum makeup. This blush has a highlight and pretty rose color that simply makes it a one-stop shop to swipe onto your cheeks in the morning that isn't overwhelming." - Brianna Peters, Commerce Editor.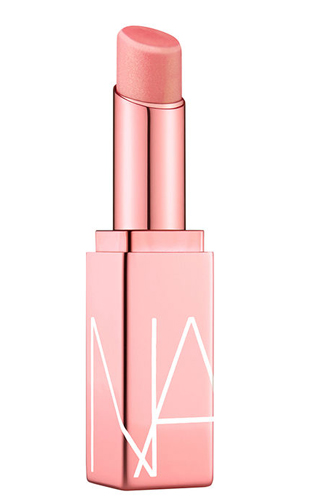 NARS Afterglow Lip Balm ($28)
A hydrating lip balm should be featured in everyone's summer glam routine. This shade of pink makes for the perfect summer lip as it adds endless radiance with its golden shimmer. We love it because it's universally flattering!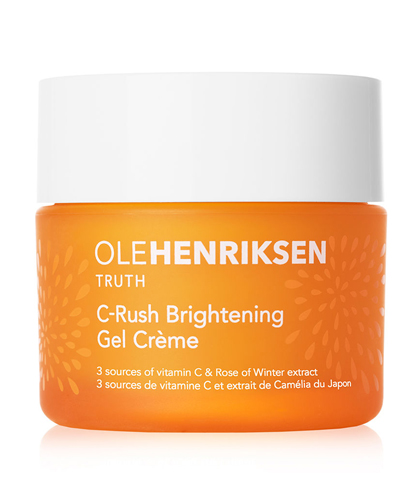 OleHenriksen C-Rush Brightening Gel Crème ($44)
"OleHenriksen is one of my favorite skincare brands. I can't wait to try out their new C-Rush Brightening Gel for a brighter, more radiant, makeup-free complexion all summer long." - Jessica Harrington, Editorial Assistant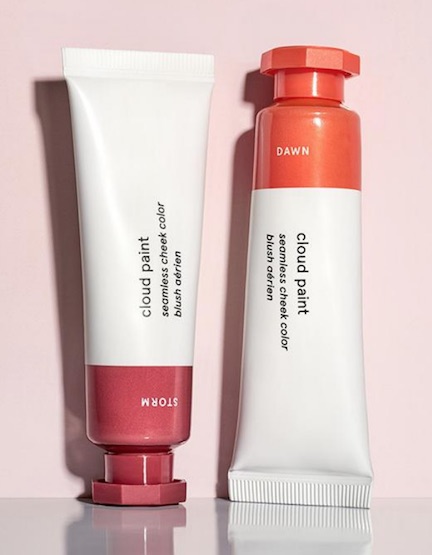 Glossier Cloud Paint in Storm and Dawn ($18 each)
Get the perfect glam everytime with Glossier's bestselling gel-cream blush, which is now available in two new shades: Storm, a warm rose, and Dawn, a sunny coral. Just simply dab it onto your cheeks to get a flushed-from-within glow.
Marc Jacobs Beauty Enamored Hydrating Lip Gloss Stick ($28)
This 3-in-1 product offers you the hydration of a balm, the gorgeous color of a lipstick, and the glowy shine of a gloss. It's available in 8 summer-friendly shades and will pair well with any look you've got planned this season.
Dermalogica BioLumin-C Serum ($87)
"I love any and all Vitamin C products so I'm super excited to try this new one by Dermalogica. I have a few acne scars on my face that I'm hoping to lighten with this BioLumin-C serum, just in time for summer!"- Jessica Harrington, Editorial Assistant.
Fenty Beauty by Rihanna Flyliner Longwear Liquid Eyeliner ($20)
"Anything new from Fenty Beauty should be on everyone's summer beauty radar. Their new Flyliner is the best all-day liquid eyeliner there is. Trust me, it stayed in place and didn't smudge the entire time I was wearing it--and that was from 9 a.m. to 10 p.m.!" - Emily Belfiore, Editorial Assistant.
Keratin Complex Infusion Therapy Hydrating Cream Conditioner ($26)
Frizzy hair got you down? Then you need this hydrating conditioner from Keratin Complex! It uses moisture-rich coconut and safflower seed oils to give dull hair a healthy shine that's free of flyaways.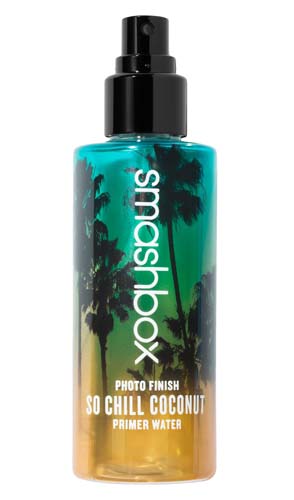 Smashbox Photo Finish Primer Water X Nicol Concilio ($32)
"Primer and setting spray is a must in the summer to keep your makeup lasting all day. And this has both in one! I love the original Smashbox primer water and was so stoked to see that they released it in Coconut. Definitely purchasing this ASAP since it is limited edition." - Alisha Stacy, Sales & Marketing Coordinator, Content Contributor.
Kora Organics Amethyst Luminzier ($28)
Kora Organics Clear Quartz Luminzier ($28)
If you're a fan of Kora Organics Rose Quartz Luminizer, then we've got amazing news for you! The brand recently launched two new shades, Amethyst and Clear Quartz, and they're the perfect way to get a shimmery highlight this summer. Both shades contain finely-crushed crystals and create a soft, luminous glow while also passing along the healing and energizing properties of each crystal to you!
The Amethyst highlighter is energized with vibrations of positivity, motivation & balance, while the Clear Quartz highlighter is energized with vibrations of harmony, calmness & clarity.
EiR NYC Surf Mud SPF 30 ($24)
Summer is SPF season, and you need to make sure you're using products that keep your skin protected from the sun. We recommend using EiR NYC's Surf Mud, which acts as a sunscreen AND hydrating makeup primer. It's enriched with cocoa powder and zinc oxide, so you already know that this is good stuff!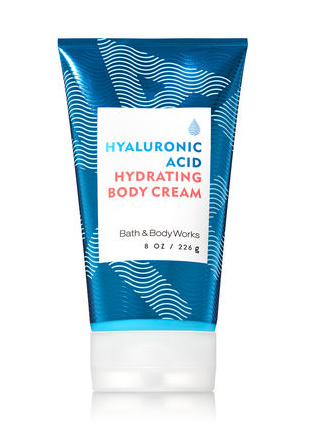 Bath & Body Works Water Hyaluronic Acid Hydrating Body Cream ($15.50)
"Dry skin during the summer is not the move, so I'll be slathering myself in this crazy hydrating body lotion all season long." - Jeanine Edwards, Vice President of SheFinds.
Boscia Rosewater Mist with Witch Hazel ($24)

Want dewy skin without the excess oil? Then, Boscia's new toner is the product you've been missing! This hydrating toner mist absorbs excess oil visibly tightens pores, and soothes for a dewy, healthy-looking complexion. You can spray some on before applying makeup, after to set it, or throughout the day for a glow-refresh!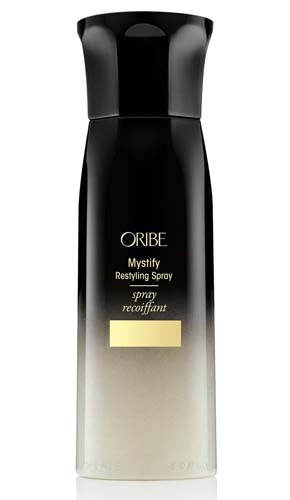 Oribe Mystify Restyling Spray ($22)
"I'm a bottled blonde so it's the cardinal rule of hair-coloring NOT to wash your locks every day. Unfortunately, I love a good bedtime topknot and when I undo my bun in the morning, the kinks are unbearable and force me to wash my hair more than I would like. I just discovered this spray that is a game-changer. Just a few pumps and you can simply get the kinks out, add some dry shampoo and be on your way in the morning." - Brianna Peters, Commerce Editor.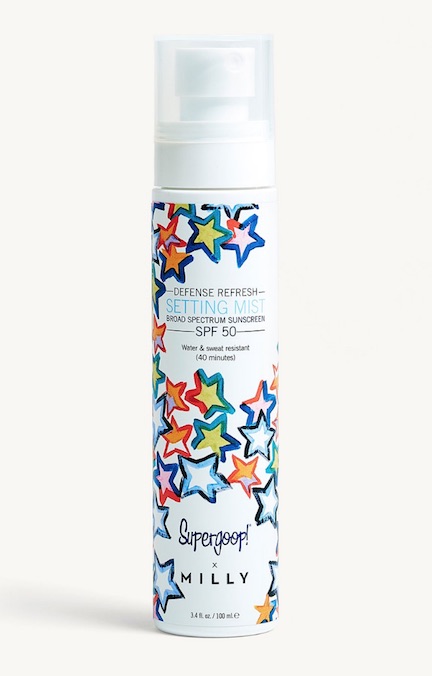 Supergoop! x Milly Defense Refresh Setting Mist ($28)
This skincare favorite just got a stylish new makeover for summer with the help of Milly. This refreshing setting mist lets you reapply SPF throughout the day over your makeup and is infused with antioxidant-rich rosemary to control natural oils and even your complexion.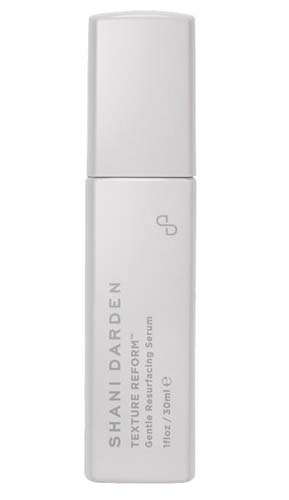 Shani Darden Texture Reform Gentle Resurfacing Serum ($95)
"Anything Shani Darden says, I listen. As I slowly get older, I've realized the importance of taking care of my skin and it starts with a serum. It's known to be gentle yet effective and there's a reason so many celebrities trust her with their skin. I can't wait to work this into my routine." - Brianna Peters, Commerce Editor.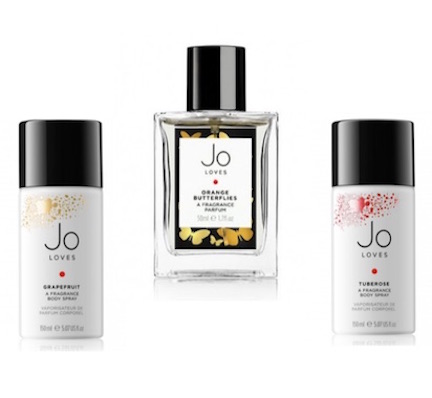 Jo Loves Graffiti Art Fragrance Collection ($55)
Jo Loves Orange Butterflies Fragrance ($105)
Everyone needs a signature summer scent and Jo Loves just unveiled some of the most amazing fragrances for summer. You need to check out the Orange Butterflies Fragrance, which pretty much smells like summer in a bottle, and the Graffiti Art Fragrance Collection, which are all designed to mimic spray paint cans!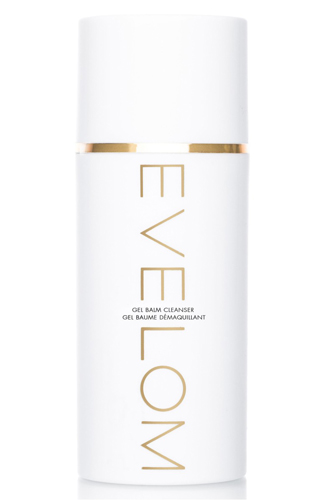 Eve Lom Gel Balm Cleanser ($60)
"Eve Lom's hybrid gel-blam cleanser with its signature essential-oil blend is the perfect gentle face wash for summer. I love to use it in the morning to remove any dirt and oil, without making my skin feel tight and uncomfortable." - Jessica Harrington, Editorial Assistant.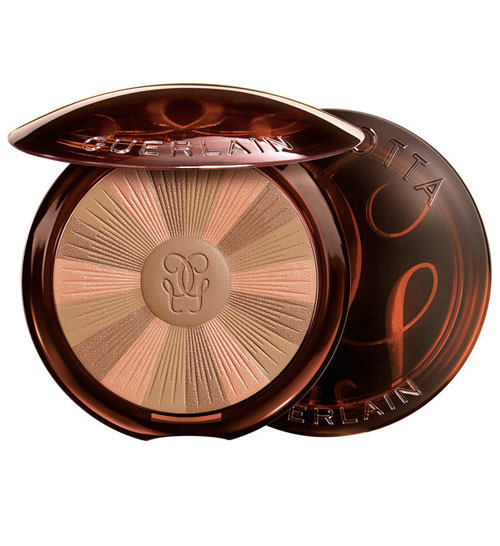 Guerlain Terracotta Light Healthy Glow Vitamin-Radiance Powder ($53)
Is it really summer without bronzer? This gorgeous bronzer from Guerlain will help you get a healthy glow with its unique blend of sunkissed tones and radiant finishes.
Perlier Shea Butter and Argan Oil Nourishing Soufflé for Face and Body ($55)
Perlier just launched their new Shea & Argan Collection, which features three new nourishing products that will keep the skin hydrated and healthy all summer long. We're obsessed with the Shea Butter and Argan Oil Nourishing Soufflé for Face and Body because it melts into the skin and helps it look more youthful and radiant!
SheFinds receives commissions for purchases made through the links in this post.