A new month means new items on the shelves at Trader Joe's! Here are the foods and drinks to look out for on your next trip to TJ's--->
[Photos: Shutterstock/Trader Joe's]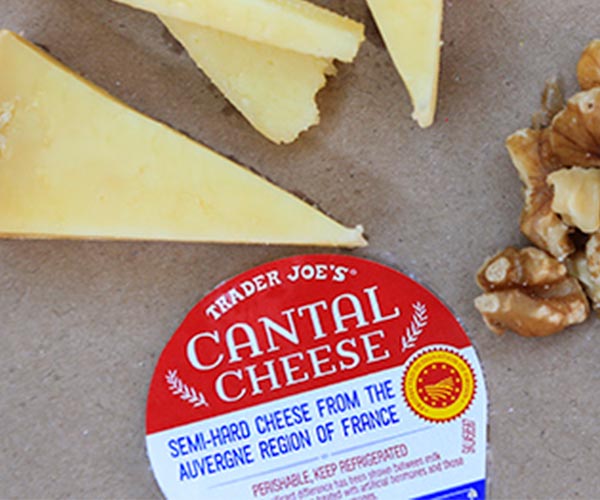 April
Cantal Cheese ($9.99/lbs while supplies last)
This semi-hard cheese has a tangy, yet buttery taste comes from the Auvergne region of France. Fun fact: Cantal cheese is only made in Cantal, so you're getting it straight from the source!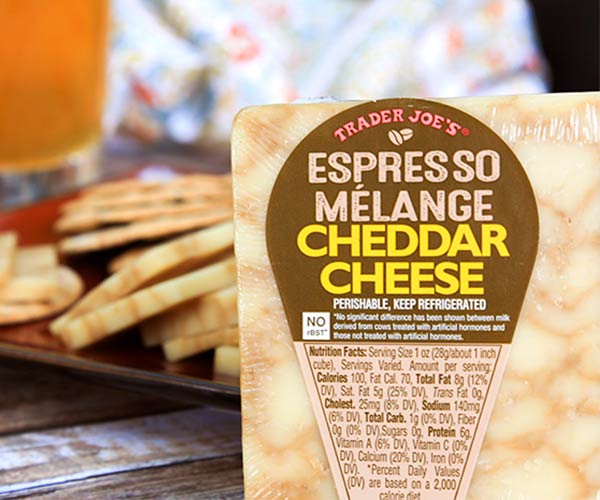 Espresso Mélange Cheddar Cheese ($9.99/lb while supplies last)
Coffee and cheese; name a more iconic duo. I'll wait.
While cheddar might be in the name of this cheese, there are actually hints of Gruyere as it is mixed in (mélange comes from the French word for mix). So the consistency has a creaminess not typical of cheddars, with a visible swirl and a kick of coffee flavor from the espresso.
According to Popsugar, this combo actually works--try it for yourself and let us know what you think!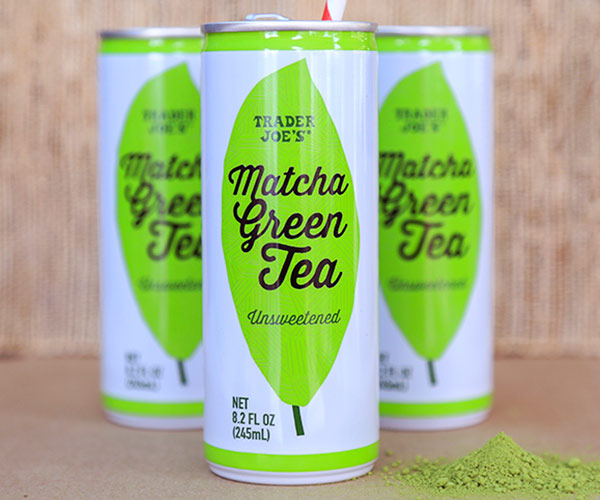 Matcha Green Tea (price pending)
This drink is the first grab-and-go matcha green tea option from TJ's and we're so ready for it! Made from specially grown Japanese green tea leaves and premium matcha, this unsweetened Matcha Green Tea is just in time for hot summer days.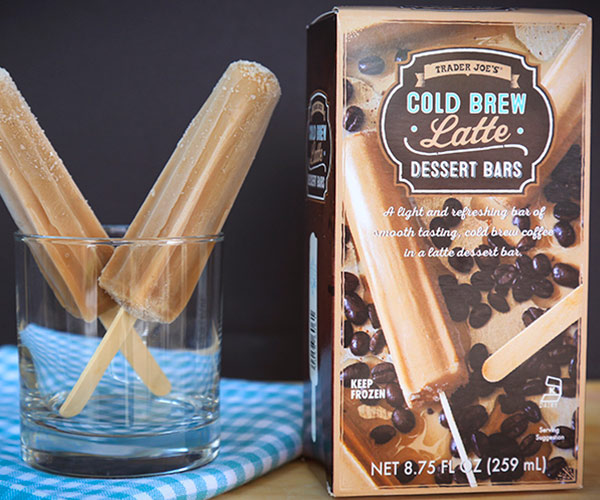 Cold Brew Latte Dessert Bars ($1.99)
These bars are basically like a cold brew latte frozen on a stick. And at only 70 calories each, they make the perfect summertime snack!
Popsugar notes that these aren't overly sweet with a strong espresson flavor.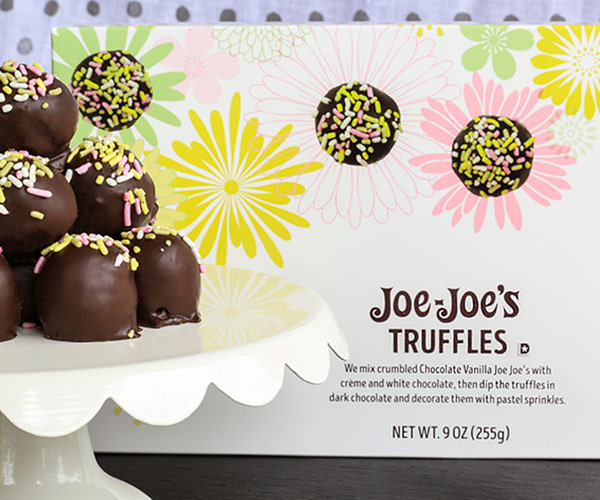 Joe-Joe's Truffles ($3.99)
If you're a fan of cake pops of Momofuku truffles, then this one is for you. The Joe-Joe's Truffles combine Chocolate-Vanilla Joe-Joe's Cookies with Joe-Joe's crème and white chocolate. Then the mix is rolled into balls and dipped in dark chocolate and topped with sprinkles. So pretty much the most perfect dessert ever??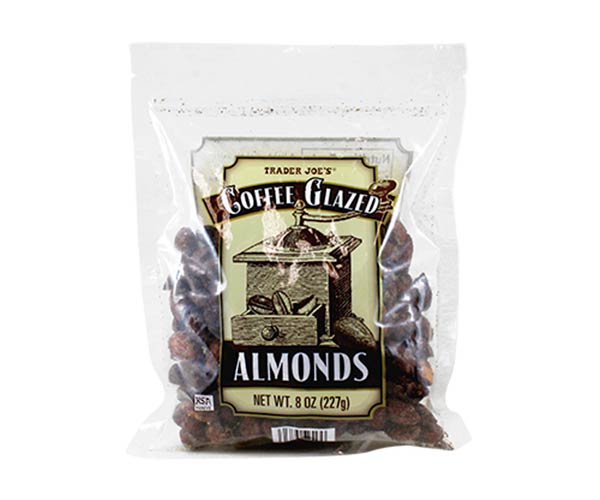 Coffee Glazed Almonds ($4)
These coffee-glazed almonds are sweetened with a little cane sugar and flavored with roasted espresso beans and sea salt. The espresso adds the perfect caffeine kick to your regular almonds.