New year, new Nordstrom? We hear that the beloved department store has a BIG change in store for customers this month. Starting Jan. 11, Nordstrom will roll out a Well Beauty initiative and offer beauty lovers products from amazing natural beauty and wellness brands!
[Photo: Nordstrom/Shutterstock]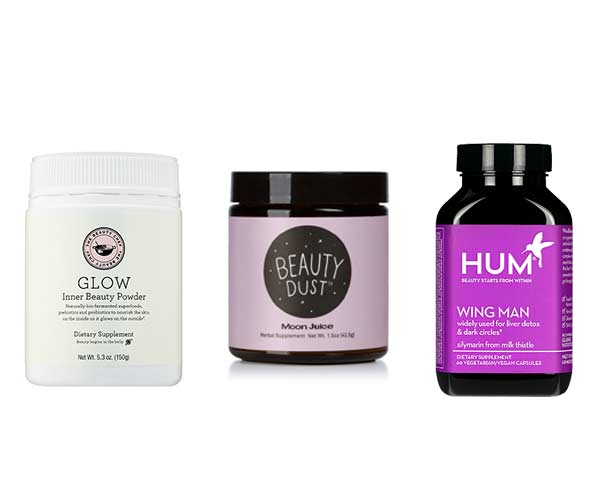 So, which beauty brands can you expect to see in the beauty department of your local Nordstrom? Hum Nutrition, Moon Juice, Slip, The Beauty Chef, 8Greens, Aromatherapy Associates, Shiffa, Glotrition, Yuni and Kopari will all be there, and waiting for you and your credit card! Each brand offers a variety of products including supplements, sleep enhancement, aromatherapy and essential oils, and bath and body care.
[Photo: Sephora, Moon Juice, Hum Nutrition]
By adding Well Beauty to its stores, Nordstrom hopes to "introduce consumers to new products they wouldn't have discovered elsewhere," according to New Beauty. "For a large retailer like Nordstrom to be spotlighting beauty wellness front and center in their main beauty aisle is a really big deal. I think it shows that today's beauty consumer is much more dialed in on wellness and prevention than she is on 'anti-aging.' For a growing indie beauty brand like ours, a partnership with Nordstrom is a game changer," says Lisa Pineiro, founder and CEO of Glotrition.
[Photo: Instagram]
The Well Beauty initiative will only be happening in 38 of Nordstrom's 123 stores, but don't worry! These new products are available online now at Nordstrom.com, so you can still get these amazing beauty buys even if they're not sold at your Nordstrom!
Let us know which products you're excited about in the comments below!
[Photo: Shutterstock]