When it comes to scoring high-quality name brand clothing, accessories, and home goods, there are few large department stores that can compete with Nordstrom. With that said, Nordstrom's luxury merchandise usually comes with a luxury price tag — unless you possess a healthy clothing budget, you may not be able to snag all of the fabulous pieces you want from this one store.
And that's why Nordstrom Rack is such a gem.
Nordstrom Rack is the off-price division of Nordstrom that sells the same exact or similar brands as its sister company, but at 30 to 70 percent off the original retail price. Whereas a formal dress from Nordstrom could run you several hundred dollars, you can purchase a Vince Camuto Fit and Flare dress for less than $50, or Sam Edelman slide sandals for $35–we can go on and on with the savings.
Whether you're shopping for jeans, sneakers, beauty products, rugs, lamps, or lingerie (or need gifts for the men and children in your life), Nordstrom Rack is an amazing source of inspiration but also one that won't break the bank.
And it just gets better! These four amazing Nordstrom Rack shopping tricks will save you even more money, while ensuring you score the best merchandise every time you shop.
Nordstrom Rack Shopping Tricks That Will Save You SO Much Money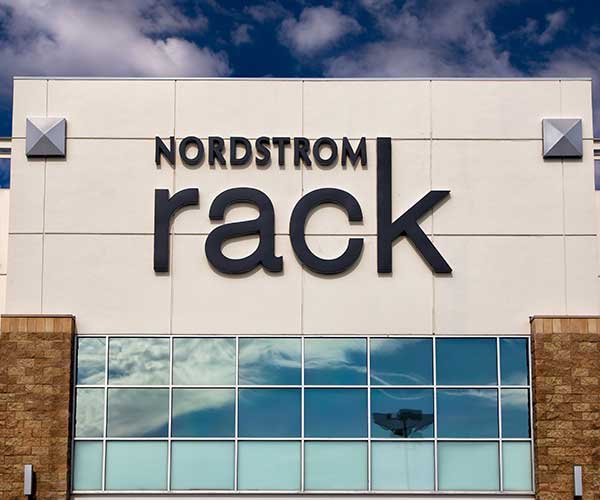 Know What Each Tag Means
There are Nordstrom purists out there who shop Nordstrom Rack in the hopes of finding original Nordstrom items that have been reduced in price because they are part of an overstock collection—we see you. If you are interested in only scoring merchandise from Nordstrom's store, it's important to pay attention to the paper tags attached to items.
If your tag says "Nordstrom" at the top, it's 100 percent, definitely from Nordstrom. If the tag has a designer name at the top, even if it has a Nordstrom Rack red sticker on it, it's also from Nordstrom. If, however, your tag says Nordstrom Rack, the item is from a more affordable designer that may not sell at Nordstrom stores. In some cases, such as with Michael Kors, a designer can sell two versions of its line. The more costly one sells at Nordstrom and the more affordable version is sold at Nordstrom Rack.
If this is a concern for you, don't forget to peel back that red sales price sticker to be sure the tag says Nordstrom.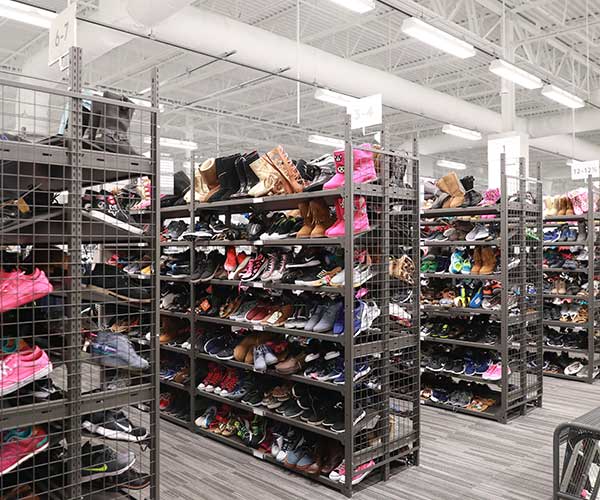 Nordstrom Rack Sales Can Not Be Missed
Imagine a store like Nordstrom Rack, which already offers up to 70 percent off on merchandise, holding massive sales several times a year in which you can score even more amazing deals on everything from shoes and accessories to clothing and small furniture. That's the reality when you shop Nordstrom Rack's "Clear the Rack" sales events, which take place pretty much all the time, last between two and five days, and result in you getting an additional 25 percent off on anything at the register for a savings of up to 75 percent off.
While major sales at other stores (including Nordstrom, which is hosting an incredible anniversary sale this very moment) come once in a blue moon, Nordstrom Rack's "Clear the Rack" sale took place no fewer than 12 times in 2017. Here's what that means: you're always just a few days or weeks away from a great sale, so it's definitely worth holding off on purchasing all of the T-shirts or sandals you've been meaning to get until the next Nordstrom Rack sale.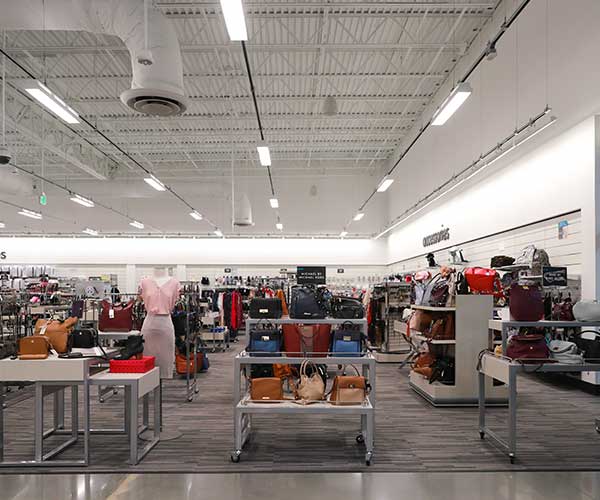 You Should Really Sign Up For A Nordstrom Debit Card
A Nordstrom debit card is not just another credit card that's going to charge you an unbelievable interest rate and wreck your credit (we promise). Instead, it's an actual debit card that links to your bank account so that you can't spend what you don't already have in your account. It's also a ticket to future savings. For every dollar you spend, you earn two points that can eventually be used to save money on items. And if you spend $100 on the day you sign up for a debit card, you'll receive a $20 gift card.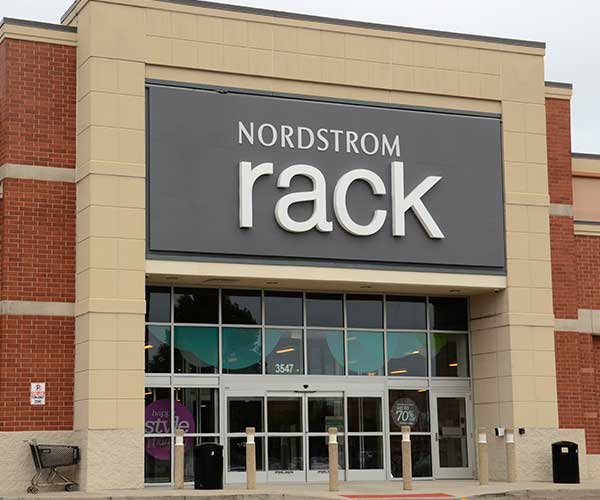 If Your Size Isn't Available, Nordstrom Rack Can Ship You The Correct Size
Found a gorgeous skirt but your local Nordstrom Rack isn't carrying your size? No problem. A sales associate can look up that item and find it at another Nordstrom Rack store in your size. If the store is within driving distance and you want to pick it up to save a few dollars, by all means, go for it. But if you'd prefer to have it shipped to your home, that can be done. It will cost you about $8 in shipping (but will be so worth it when you score a piece you love in your size).
SheFinds receives commissions for purchases made through the links in this post.