Eating a healthy breakfast is key to losing weight and slimming down. It is the most important meal of the day, after all! To fuel the busy work day ahead of you and kick-start weight loss, you need to be filling your body with foods that will give you long-lasting energy and keep you feeling satisfied.
Every morning, you should try to eat a breakfast that includes fiber, protein, and monounsaturated fats. For that, Jaclyn Jacobsen, nutritionist and expert to The Vitamin Shoppe, recommends filling your breakfast with at least one — if not a variety — of these healthy foods.
Shutterstock
Breakfast Foods With Fiber
What To Eat:
--Steel Cut Oats
--Berries
--Quinoa
Foods that are high in fiber will fill you up. "It can suppress appetite leading to reduced calorie intake throughout the day," said Jacobsen. "It also encourages more diversity in gut microbiota."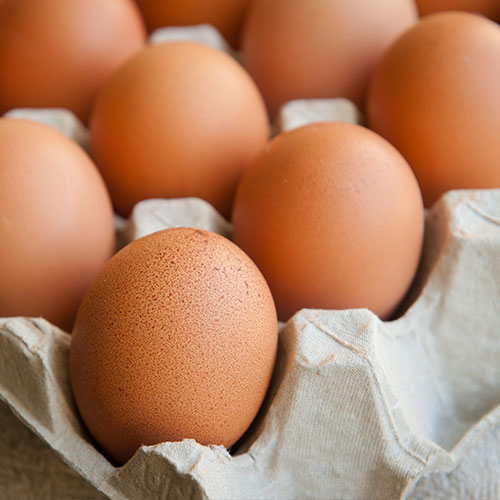 Shutterstock
Breakfast Foods With Protein
What To Eat:
--Eggs
--Spirulina
--Greek yogurt
"Proteins have a high thermic effect, meaning it requires high amounts of energy to metabolize," said Jacobsen. A protein-packed breakfast is also going to keep you fuller longer because it's the most satiating macronutrient.
Shutterstock
Breakfast Foods With Monounsaturated Fats
What To Eat:
--Avocado
--Olive oil
Consuming fats when you're trying to lose weight may seem counterproductive, but your body actually needs healthy fats. "It supports blood sugar balance which evades potential for fat storage and cravings," explained Jacobsen. "Fat also takes longer to digest and can keep you fuller longer."