Attention, shoppers: Old Navy's $1 flip-flop sale is coming–we have the exact date for Old Navy's One Dolla Holla Sale! Who's ready to snag some new footwear, just in time for summer? With Memorial Day behind us, it's finally time to kick off summer. The sun is shining, vacations are planned, and it's officially flip-flop season!
If you were paying attention over the holiday weekend, then you know that Old Navy had an AMAZING Memorial Day Sale going on. The sales and deals lasted a total of three weeks long, with new promotions being added every week. The retailer sure knows how to spoil its loyal customers. Now, we're anxiously awaiting the next big Old Navy savings event–their annual flip-flop sale.
Old Navy's $1 Flip-Flop One Dolla Holla Sale
Every year, summer gets a little sweeter because of this super popular footwear sale. In the past, Old Navy's Flip-Flop sale took place in June, meaning it will be here before you know it.
Old Navy really is the MVP for this insanely generous flip-flop annual sale. Everyone knows that flip-flops barely make it through the entire season so we're always in need of a new pair. One way or another, a pair gets lost at the beach, left behind on vacation, or chewed on by the dog (don't lie, you know it's true).
That's why we can't wait for this year's Old Navy flip-flop sale. Since we practically live in flip-flops all summer long, the $1 Old Navy shoes are a very, very good $1 spent.
When Is Old Navy's $1 Flip-Flop Sale 2018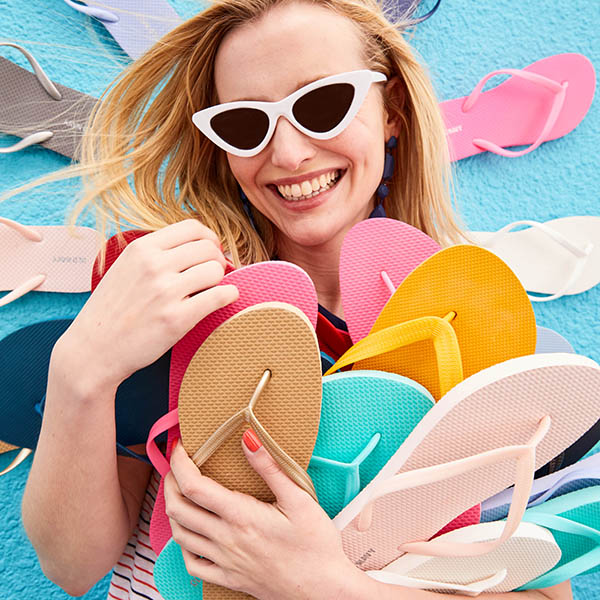 SHEfinds reached out to our contacts at Old Navy to get all of the details on when this year's Old Navy One Dolla Holla Sale on flip-flop will run. The answer: Saturday, June 23 is the sale date! It's the second to last Saturday of the month, so it's just in time for beach season to really pick up.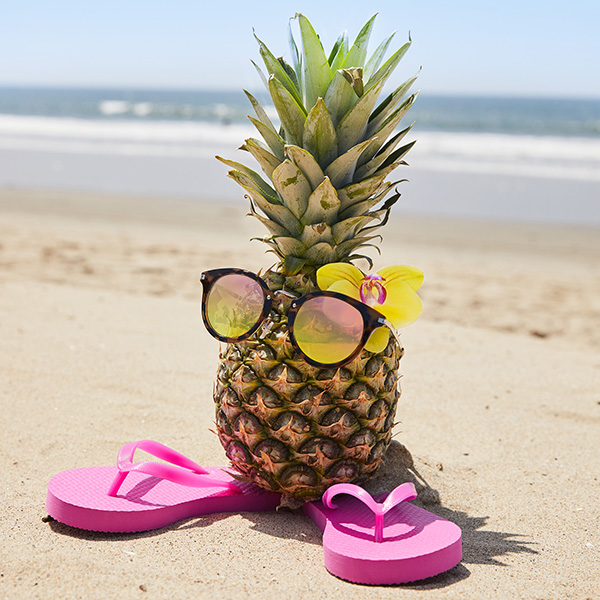 Last year's Old Navy annual flip-flop sale started on Saturday, June 24. Shoppers had their pick of any of Old Navy's signature solid flip-flops, each pair priced at only $1.
For one day only, on Saturday June 23, you can pick up $1 solid-colored flip-flops from Old Navy for your entire family. The One Dolla Holla Flip-Flop Sale at Old Navy is valid in all Old Navy stores in the US.
The $1 deal is only valid on solid-color flip flops, however the deal on printed flip-flops is just as sweet. The printed flip-flops at Old Navy during the sale will be just $2.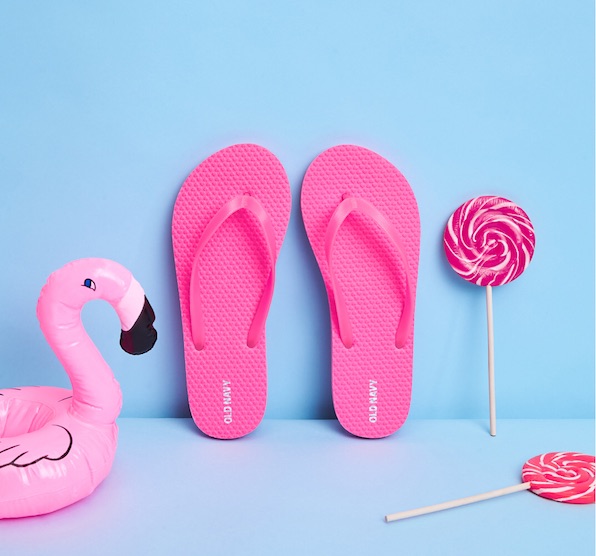 Keep in mind, if you're a huge flip-flop fan, there is a limit to the amount of damage you are allowed to cause. Old Navy put a cap on the number of sandals you can score for this amazing price. Every shopper is limited to 10 pairs of $1 flip-flops. If you did that very simple math, that means you can grab 10 new pairs of flip-flops for the new season. Score!
We're totally buzzing about this Old Navy summer sale--hello, $1 shoes is always a good deal.
[Photos: Old Navy]
SheFinds receives commissions for purchases made through the links in this post.