Healthy eating is never an easy task. Even after you get used to a well-rounded diet plan with plenty of protein, vitamins, fiber and the right complex carbs, you will notice it continues to be a challenge to stay on track – especially around the holidays.
So to help yourself stay strong and hold onto a healthy diet plan, try adding a bedtime drink into the mix. Having a healthy drink right before bed is a great way to stop yourself from late-night snacking and feeling fuller as you go to sleep.
We found the best nighttime drink that helps you feel full, control your appetite and metabolism and it might even flush belly fat. Plus, you probably already have this drink sitting in your kitchen cabinet.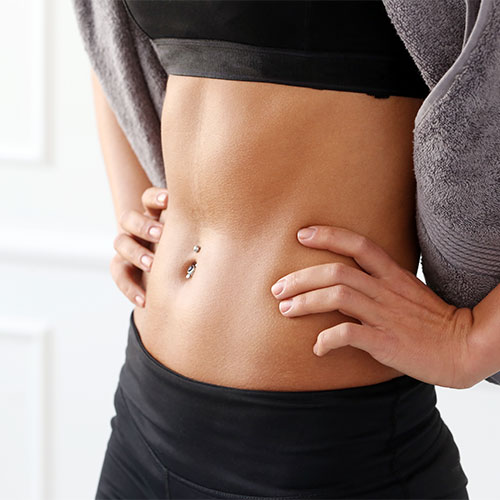 Chamomile tea is not just an easy trick to help you relax and fall asleep more easily. It is soothing to the stomach and can curb your appetite, making you more likely to tend towards a low-fat breakfast in the morning. This tea is great for lowering your blood sugar and reducing inflammation too.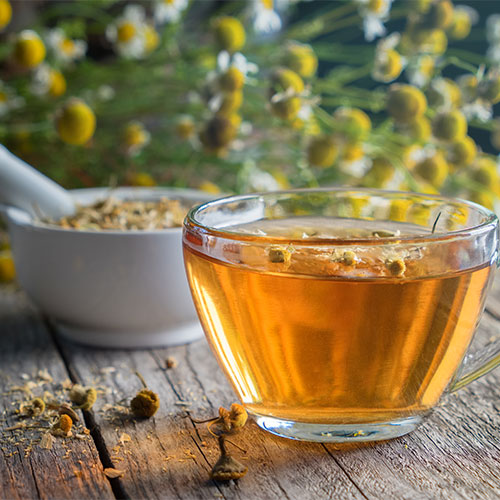 Another great thing about chamomile tea is that it is rich in nutrients, like calcium and potassium. These aren't just good for your overall health, but they are excellent for aiding in weight loss since they rid the body of excess water.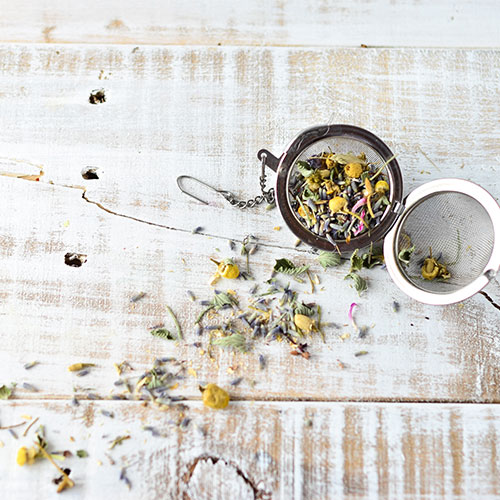 Shutterstock
How To Make The Best Cup Of Chamomile Tea
Try integrating chamomile tea into your daily routine. The better you make your tea, the more likely you will find yourself looking forward to your drink as a treat at the end of everyday. We found a recipe for the best chamomile tea, using mint and fresh flowers to boost the tea's aromatic flavors.
Recipe: Simple Seasonal