Wearing one piece swimsuits can be tricky. Although many of us wear them to hide our muffin tops and love handles, some of them just exaggerate them and make us look heavier than we really are! But, wearing the right one can make you look hotter than the sun when you're strolling on the beach. And we found the best one piece that everyone should have in their summer closet: red bathing suits!
[Photo: Damsel in Dior]
Sumer 2017 is all about the Baywatch red swimsuit style, and we're in love with it! Red is the one color that looks good on just about everyone, and finding a form-fitting one will show off your body in the sexiest way!
Want to grab a red one-piece of your own before you go to the beach? Check out some of our top picks!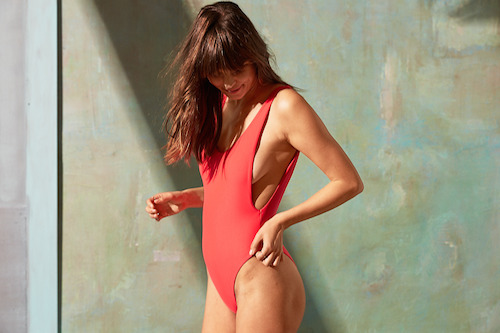 Aerie Super Scoop One Piece Swimsuit ($31.46)
TOPSHOP Wolf & Whistle Fuller Bust Swimsuit ($60)