Cutting empty calories is a sure way to lose weight. Many dieters swap out sugar with artificial sweeteners, especially in their morning coffee. Even though they don't contain calories, nutritionists agree that you should steer clear of them.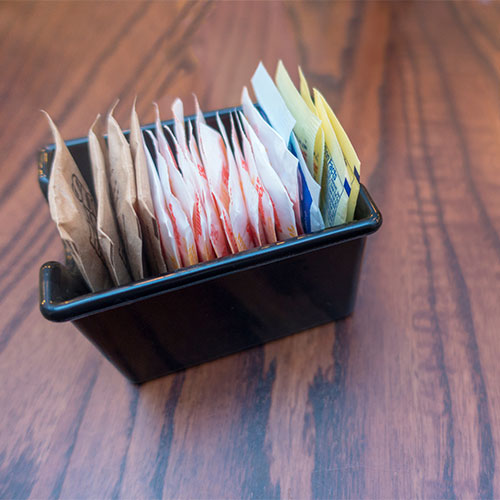 According to nutritionist Chelsey Amer, RD., "consuming diet beverages may counter-intuitively lead to weight gain, which can increase your risk of chronic diseases like diabetes and heart disease." Real sugar will immediately raise your blood sugar but artificial sweeteners do not, but that does not mean they are better for you. Dietician Kate Patton says, "sugar substitutes can cause you to crave more sweet and sugary foods." Studies have linked artificial sweeteners to a higher risk of glucose intolerance—a precursor to prediabetes and diabetes. Artificial sweeteners can upset the balance of healthy gut bacteria in your intestines to favor the harmful bacteria that increase the risk of diabetes.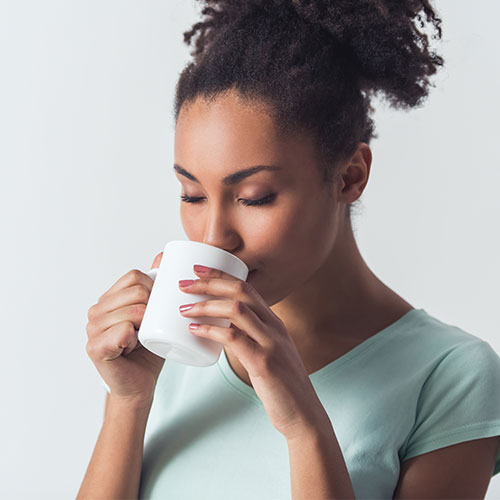 It doesn't matter which type of artificial sweetener you use—saccharin, aspartame and sucralose are all chemically different from each other, but they all cause the same abnormal rise in blood sugar. Artificial sweeteners are considered safe in moderation, but it's best to avoid them altogether if you are trying to lose weight. Instead of replacing the sugar in your morning coffee with the fake stuff, skip it or try one of these four ingredients that not only will make your coffee tastes great but it will also help speed up your metabolism.