Everyone hates taking off their makeup, but it's an essential part of our skincare routines as it keeps our skin healthy and clean. But, the whole makeup removing process can be a real pain if you're not using the right products–especially ones that are irritating to the skin or fail to get the job done.
After years and years of using makeup wipes that did nothing for my skin, I was so relived to hear about this $23 Origins face wash that practically "melts" away makeup. Not only is this cleanser amazing for taking off makeup, but it's also formulated to work for every skin type, remove excess oil and improve the complexion, too!
Let's meet this innovative and life-changing product, shall we?
Origins Original Skin Cleansing Makeup Removing Jelly ($23)
As you can probably tell by its name, this isn't your average face wash. It's a gentile cleansing jelly that transforms into a milky emulsion to instantly melt melts away makeup, dirt, and excess oil.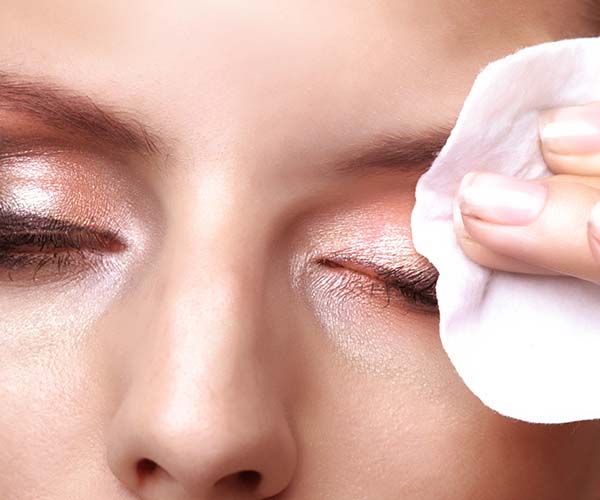 It gets its makeup removing powers from Canadian willowherb and pink rock rose, which work together to "boost skin's glow and the formula rinses easily to leave skin feeling soft and looking positively glowing," according to Sephora.
And, it works for both face makeup AND stubborn eye makeup with its deep cleansing jelly. Take our word for it, taking off waterproof mascara is going to be a TREAT now!
We're not the only ones who love it; the product has amazing reviews on Sephora.com!
"This product is amazing! I'm in love with how beautiful my skin looks, and feels, like silk with a clean, radiant glow after using it. It really does melt the makeup away! It is complete perfection from the glamorous results of the jelly, all the way down to the packaging. This is my new go to makeup remover. I might not even need a moisturizer anymore," Becca88Smith said of the jelly cleanser.
"This makeup removing jelly is everything you need and more. You only need a pea size amount to remove all of your makeup. It feels so nourishing and doesn't drag on my skin. It is just like you would imagine a jelly would be," according to katieree, who also said that everyone "really needs this product" in her review.
"I've only used it once so far and only had my brows on but it made my skin feel amazing which is hard for extremely dry skin. It took 4 days (yes that's terrible don't judge) worth of brows off in 2 swipes. I love the consistency of the gel it's something I haven't tried before in a cleanser. Not once did I get it in my eyes while taking it off. It's also a lot less hassile," vjrich said of the product.
If taking off all of your makeup is a major hassle for you, then we recommend trying Origins' Original Skin Cleansing Makeup Removing Jelly!
Let us know if you've tried the product in the comments below!
[Photos: Shutterstock]
SheFinds receives commissions for purchases made through the links in this post.