Dressing for work comes with challenges at any age. When you're young, your main mission is to find a serious-but-cool interview outfit. As you progress in your career, there's the ongoing question of whether you should dress for the job you have or invest in a wardrobe to get to the next level. And as you cross over into your 30s, you start to wonder if your look should mature as your chronological age does. It's an important question! We enlisted the help of stylist Jeni Elizabeth to come up with the Do's and Don'ts of dressing for work over 30.
Find out what they are >>
Don't: Ditch your favorite stores
You don't have to stop shopping at the places you shopped before. Just because they also cater to the under-30 set, doesn't mean they don't have something for you. "Fight the urge to head to the 'mature' women's stores, and stick more to Banana Republic and J.Crew!" Jeni Elizabeth suggests.
Do: Keep your accessory game strong
"Always invest in an awesome pair of sunglasses," for example.
Do: Continue to wear heals
"Everyone loves a great pair of ballet flats, but don't lose sight of your heels!" Jeni Elizabeth says.
Don't: wear granny panties
Visible panties lines (VPLs) aren't a good look at any age. Continue to rock those thongs and seamless panties, ladies. Do it for yourself, Jeni Elizabeth says. "Self image is a huge part of turning 30, and there is NO reason in the world you shouldn't catch a glimpse of yourself in the mirror and smile!"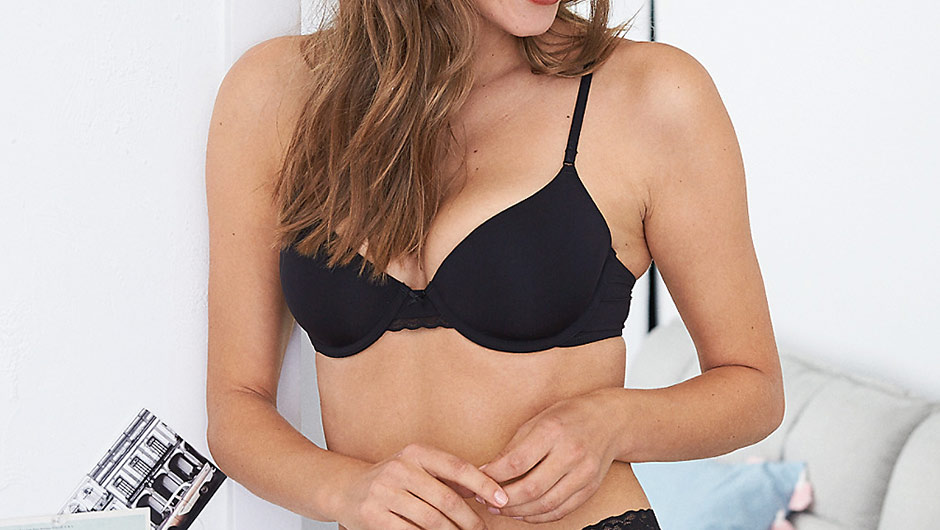 Do: Continue to buy push-up bras
"Don't stop buying push up bras," Jeni Elizabeth advises. "Younger girls them, but as women get older they stop wearing them. In actuality (coming from a mother of 3!) you need them over 30, too."
Don't: Buy "slacks" with an elastic waistband
I think this one requires no explanation.
Do: Wear all one color
"Wearing all one color can be so flattering," Jeni Elizabeth explains. "I love when a woman rocks a solid red, white or black suit. It's classy, young and professional--the perfect mix you want."
Do: Try bold trends!
"Wearing a fun pair of sneakers in the workplace or a red blazer is in this season!" she says.
[Photo: Gal Meets Glam]
Don't: wear socks with open-toe shoes
This is really a PSA for everyone.
Do: Love your look!
I can't stress enough how important it is to feel great about yourself at 30," Jeni says. "It's a beautiful and amazing age. Embrace it. Have fun with it! Wear cute white sneakers with a fun floral skirt and a jean jacket! Wear sneakers with work pants and a button down! Rock your frayed jean jacket with leggings!"
So, ladies--there's your style homework!
And for more daily style tips from Jeni Elizabeth, follow her on Instagram!