Remember when Courtney Cox's daughter with David Arquette, Coco Arquette, turned 12 years old? Me neither because wasn't she just five???
These days, Coco is of middle school age and starring in music videos. Feel old yet? Wait until you see what she looks like now--->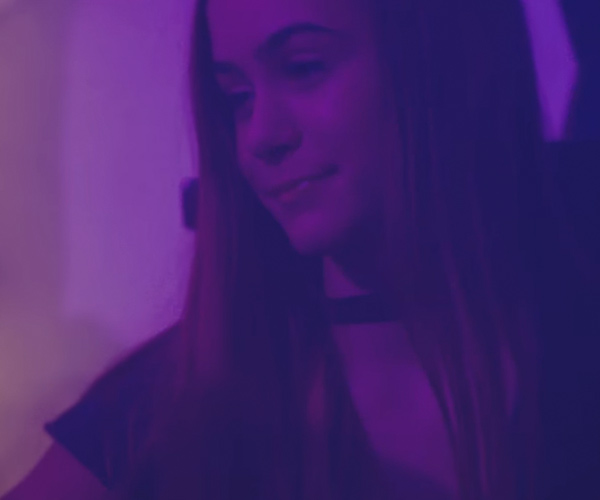 There she is! Coco appears in Monogem's video for "Wild" with Matthew RC Taylor, who appears to be a nice young man. The two eat popcorn while watching a movie, jump on top of a bed and almost rob a liquor store. You know, typical tween stuff!
Watch Coco's music video debut here.
[Photo: Youtube]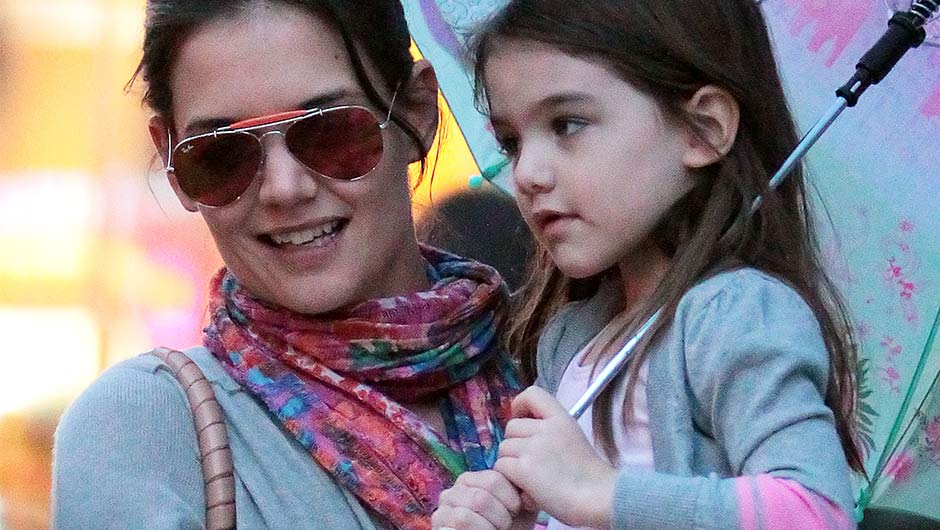 The older Suri Cruise gets (she's 10--how??), the more she looks like mom Katie Holmes. These two always had very similar features, with dark brown hair and contagious smiles, but this recent pic proves that they're basically the same person.
[Photo: Splash News]
The actress posted this photo of her daughter to Instagram and all we can see is young Katie. Suri is a total mini-me of her mom--how cute!
[Photo: Instagram]
Britney Spears may have a new man in her life, but she's always made it clear that her sons Sean and Jayden James come first. The singer just posted a pic of the boys over the holiday, and we couldn't believe how grown up they are! Click to see the amazing pics -->
The singer just posted this rare photo of her boys to Instagram--and look how much they've grown! We feel like it was just yesterday that Sean and Jayden James came home from the hospital. But look what little gentleman they've become! Nice job, Brit!
[Photo: Instagram]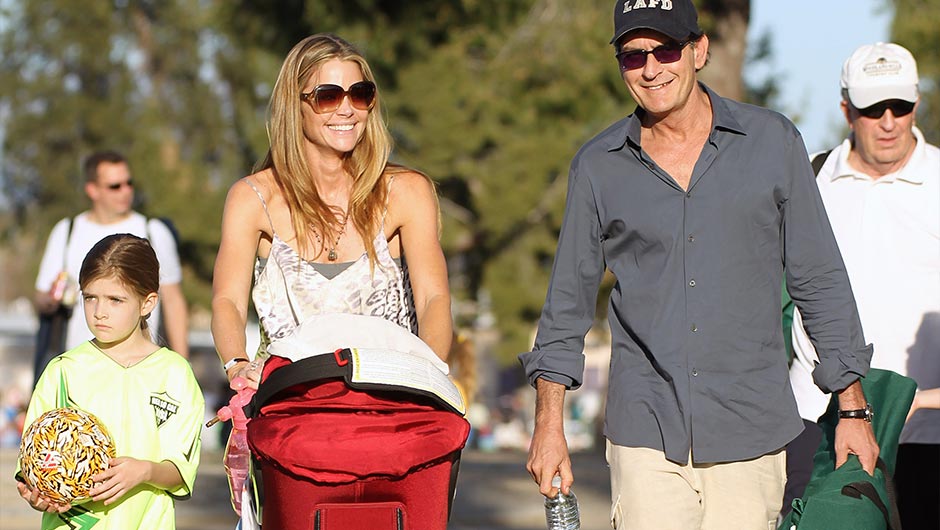 Charlie Sheen and Denise Richards' daughter Sam is all grown up! In a rare photo posted to his Instagram, the actor shared a glimpse of what 12-year-old Sam looks like now. Click to see how gorgeous their little girl is growing up to be! >>
[Photo: Splash News]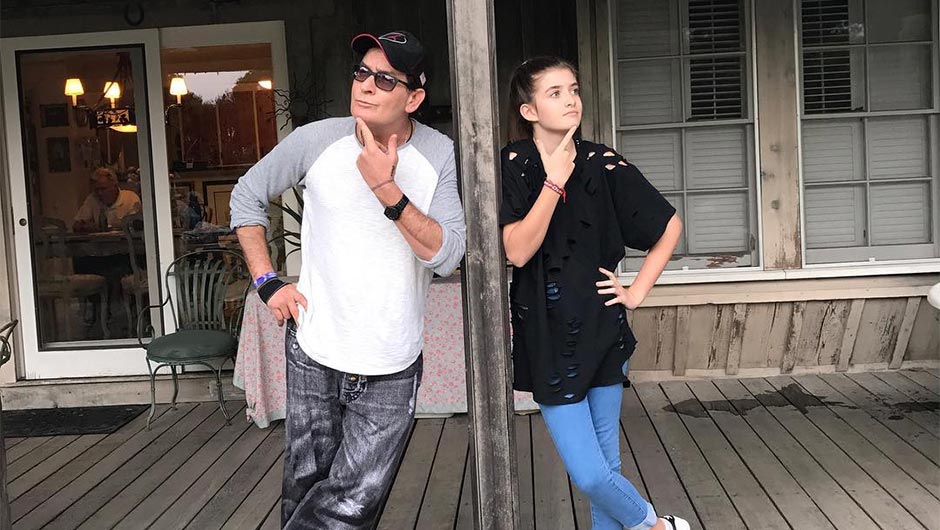 Wow! She's a spitting image of her dad. She also has a sense of style, too. Sam is sporting Adidas Superstar sneakers and a distressed t-shirt in the photo that her dad captioned "sami: So how was your day dad?
dad: well sweetie, it went a little something like this..."
[Photo: Instagram]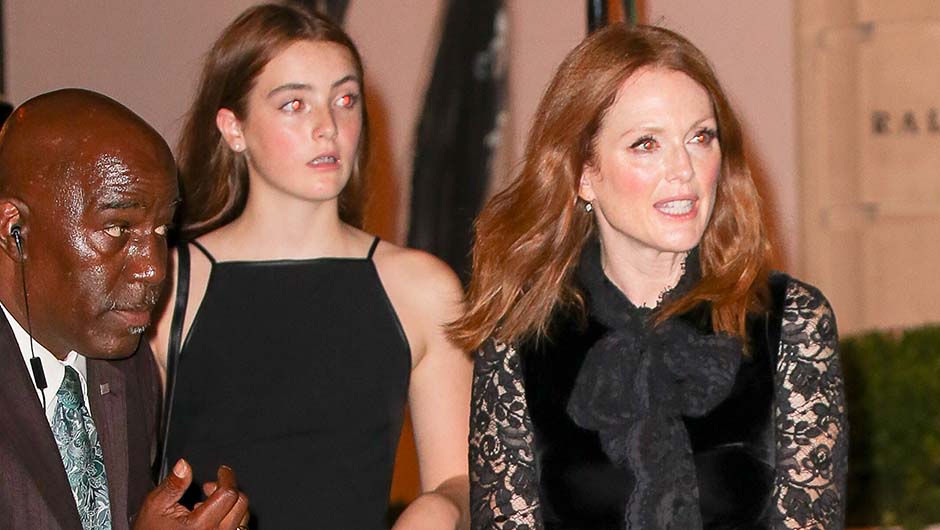 Julianne Moore and her 14-year-old daughter, Liv Freundlich, are seriously twinsies! The mother-daughter duo attended the Ralph Lauren fashion show and we can't get over how much they look alike! They're even giving the same side-eye in this photo...
[Photo: Splash News]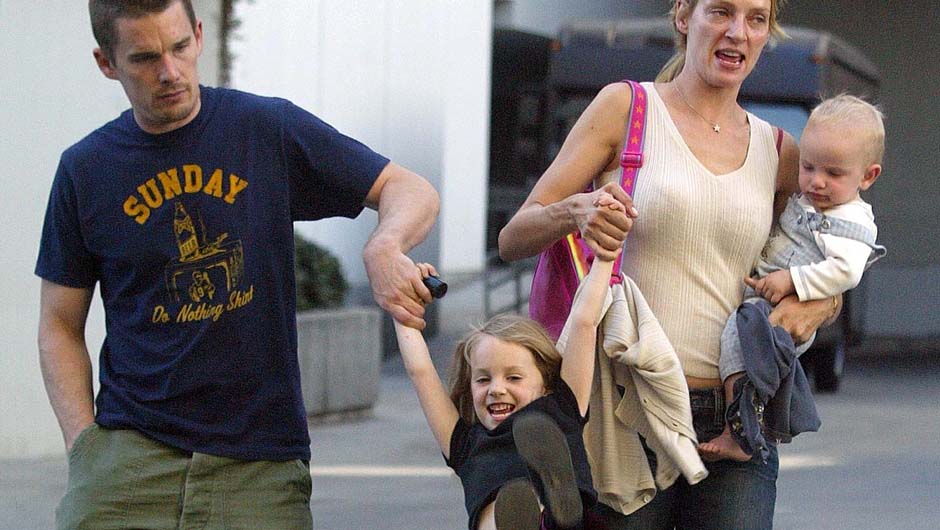 It's hard to believe that Maya Thurman-Hawke is 18-years-old! The daughter of Uma Thurman and Ethan Hawke just made her modeling debut and, obviously, she's stunning. See her pics--->
[Photo: Splash News]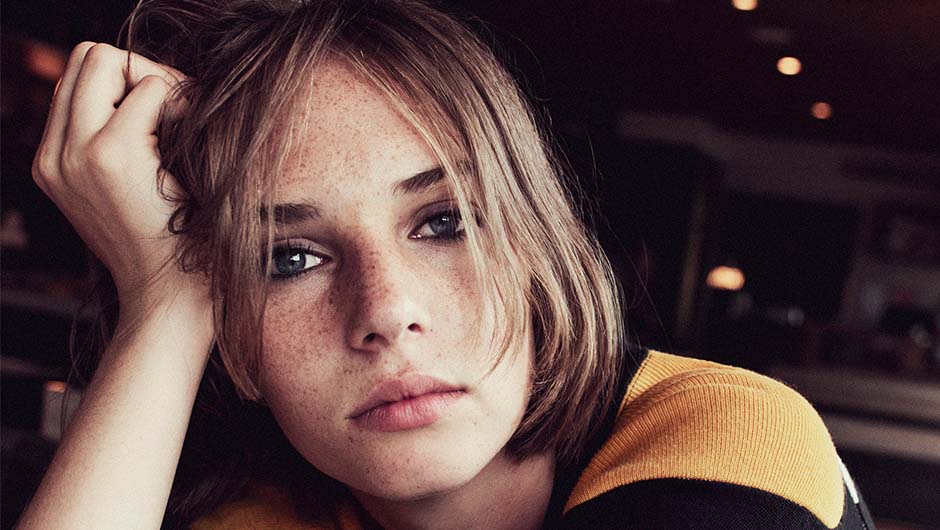 So beautiful! Maya starred in this video for AllSaints and we're sure it won't be her last modeling gig.
Maya recently started at the Juiliard School and Ethan is totally a proud dad. "She's studying to be an actress and so I think she does look beautiful [in the AllSaints video], but what I'm really most proud of is how beautiful she is inside, because she truly is," he gushed to E! AWWW SO MANY FEELS.
[Photo: Splash News]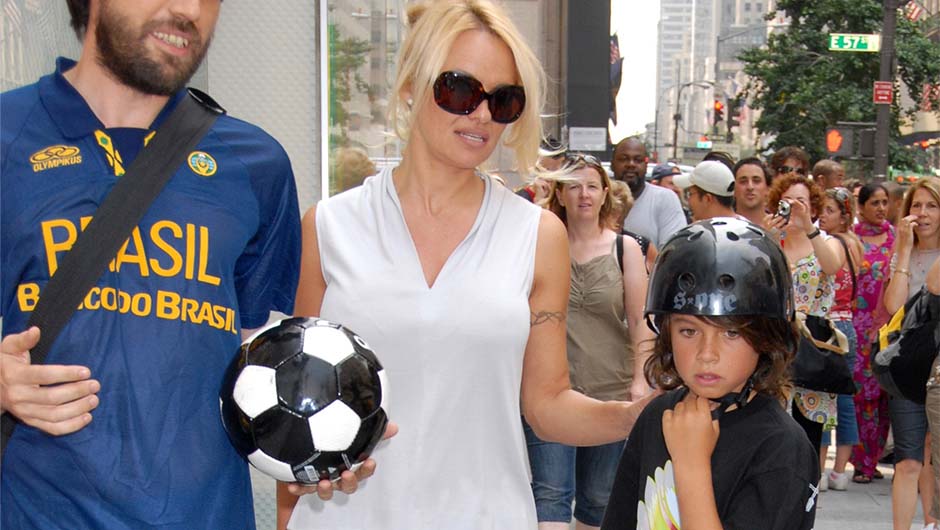 Pamela Anderson and Tommy Lee's son, Dylan Lee, is all grown up! See what the 18-year-old model looks like now. Hint: he's very good-looking (obvs)--->
[Photo: Splash News]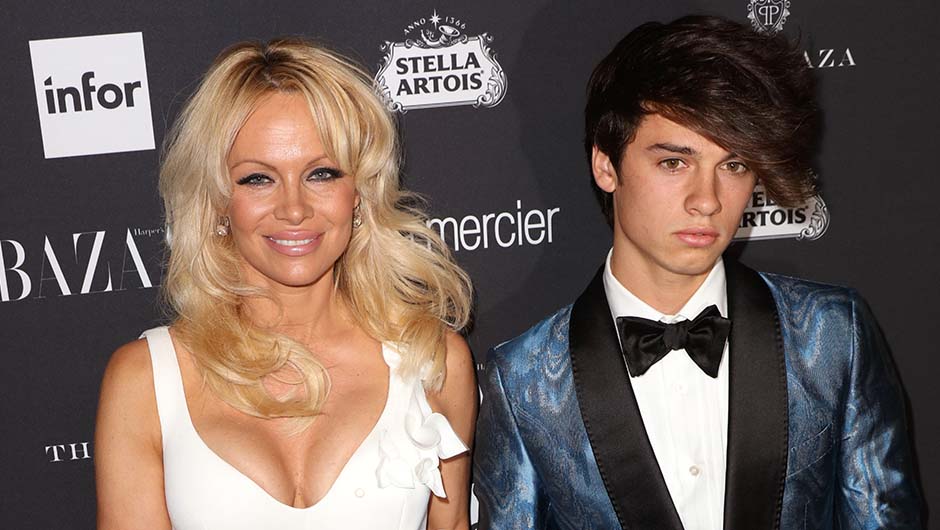 What a #blessed looking duo! Dylan attended the Harper's Bazaar Icons party during NYFW and looked so grown up--we can't even believe it!
[Photo: Splash News]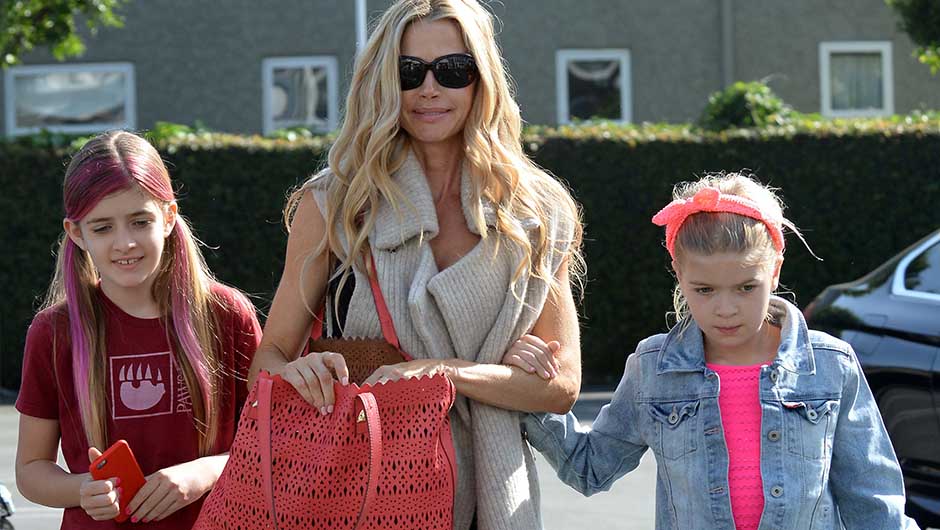 Charlie Sheen and Denise Richards' daughters, Sam and Lola, were just babies when the couple split in 2005, so it feels like they've have grown up right before our eyes. Maybe that's why the internet is freaking out about this photo that proves Sam is now a TEENAGER. *omg* ...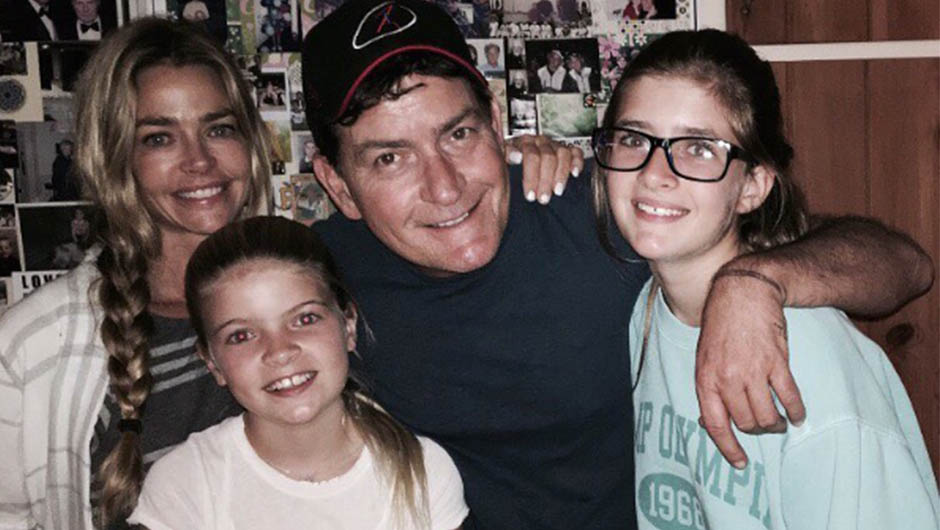 Wow! Look at how the girls have grown up. Charlie just posted this pic to his Instagram of the entire fam out to dinner--which shows just how much Sam Sheen, their eldest daughter has grown up. She's a teenager!

The proud papa captioned the pic "A gaggle of awe sum!!"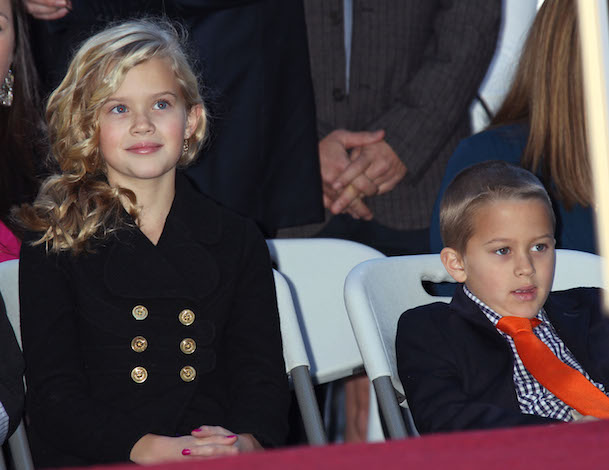 Remember Ava Phillippe, daughter of Reese Witherspoon and Ryan Phillippe?
[Photo: Shutterstock]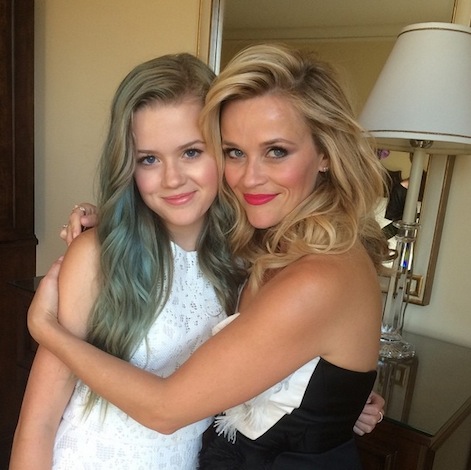 Doesn't she look just like mom?! Well, besides the blue hair, of course. [Photo: Instagram]
Brooklyn Beckham, David and Victoria's oldest Son
Wasn't it just yesterday that Brooklyn Beckham, David and Victoria's oldest, was turning nine?
[Photo: Splash News]
Now Brooklyn is 16-years-old and going on dates (with his dad as a chaperone).
Aw! We remember Zahara Jolie-Pitt as a baby like it was yesterday.
[Photo: Splash News]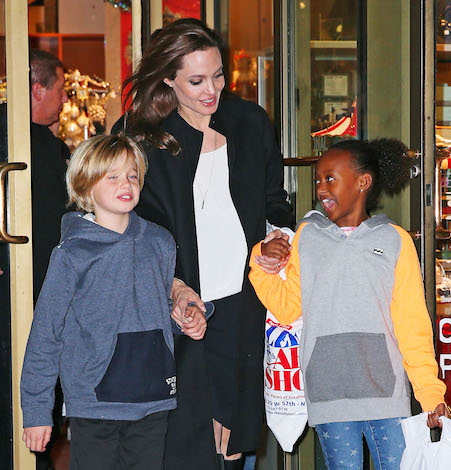 Look how grown up she is now!
[Photo: Splash News]
We all remember Maude and Iris Apatow, daughters of Judd Apatow and Leslie Mann, as the kids in Knocked Up.
[Photo: Shutterstock]
Now the girls are teens and attending events with their dad, like a recent panel for his mega-hit TV show, Girls.
[Photo: Splash News]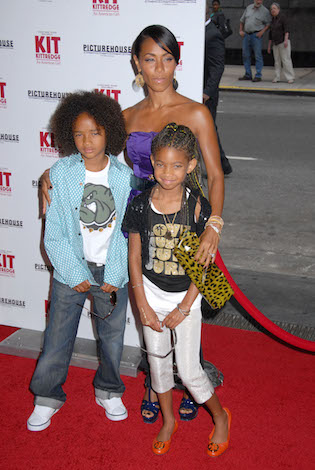 How cute were Will and Jada Pinket Smith's kids, Jaden and Willow? [Photo: Splash News]
Now the two sibs are all grown up...and attending movie premieres on their own. [Photo: Shutterstock]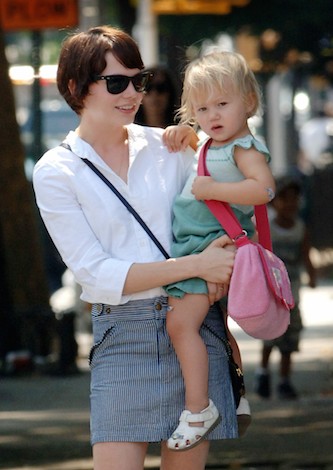 Wait--wasn't Matilda Ledger just a baby?! [Photo: Splash News]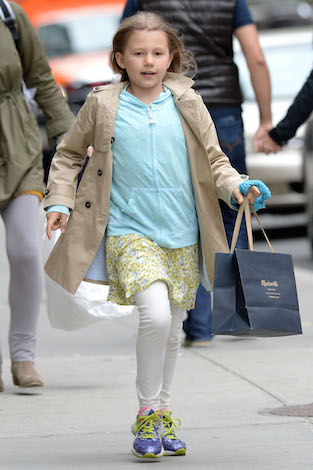 Now she's a kid, and this picture is even a year old! [Photo: Splash News]
Who could forget when Angelina Jolie adopted her first child, Maddox? [Photo: Splash News]
Now, Maddox is 13-years-old and has five younger sibs to look after! [Photo: Splash News]
Anyone else feel like they just saw this photo of Madonna's daughter, Lourdes Leon, in People? [Photo: Splash News]
Now Lourdes is a freshman in college at the University of Michigan! Here she is at her high school graduation last spring. [Photo: Splash News]
Here's Kaia Gerber, daughter of Cindy Crawford and Rande Gerber, at just 2-years-old. [Photo: Splash News]
Kaia definitely got her mom's looks! She's now 13-years-old and already modeling for Teen Vogue. [Photo: Splash News]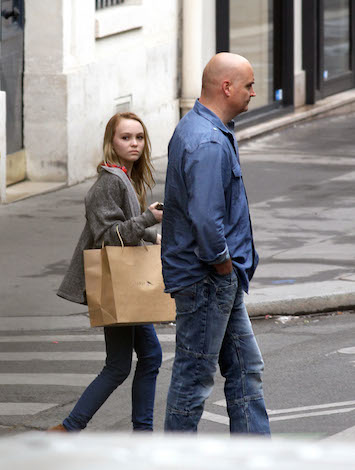 Here's Lily-Rose Depp (daughter of Johnny Depp and Vanessa Paradis) as a kid. [Photo: Splash News]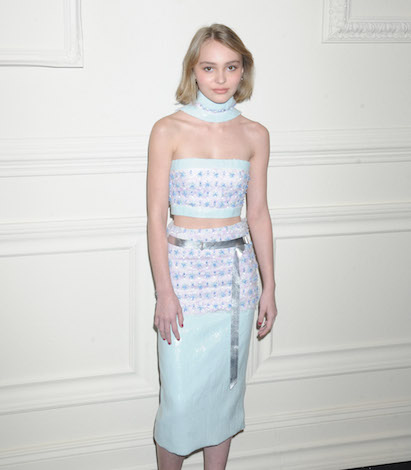 Earlier this year, Lily attended the CHANEL Paris-Salzburg 2014/15 Metiers d'Art Show & Party in New York City with all the "it" actresses and models. [Photo: Splash News]