Prince Harry and his girlfriend, actress Meghan Markle, seem to be going very strong. So much so that a recent report claims the two are engaged and have Queen Elizabeth's stamp of approval!
[Photos: Splash News]
According to OK! Magazine, Prince Harry popped the question to his girlfriend of almost a year in mid-April, but not before he asked the Queen for her blessing!
Palace protocol requires that Queen Elizabeth must approve of Prince Harry's partner before they are engaged. So that means Meghan Markle had to pull out all the stops to impress her future grandmother-in-law, right??
Nope!
Apparently, all Markle had to do was make Harry happy, and that was enough for the Queen. You guys, I legit just let out an "aww" while writing that sentence.
Prince Harry reportedly got the Queen's blessing without any problem! She allegedly told her grandson that he's obviously a changed man since dating Markle and all she wants for him is to be happy. Wait, the Queen is like so relatable to grandmas everywhere. Wow.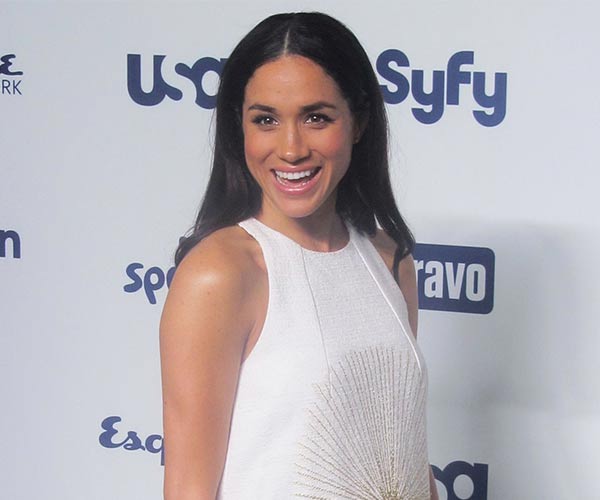 Prince William and Kate Middleton are also Markle fans, "They're so proud of Harry," a source reveals. "He's so happy and confident and they can't help but credit Meghan."
It looks like all signs point to another royal wedding!! The source says, "The palace is abuzz with news that Harry and Meghan will be Duke and Duchess of Sussex!" Can. Not. Wait.