Royal couple Prince Harry and Meghan Markle can't seem to escape the public eye. While many fans adore the duo, the Duke and Duchess of Sussex often face backlash. Despite any obstacles that are thrown their way, Meghan and Harry's relationship is a force to be reckoned with. 
From the stress of dealing with Meghan's estranged father leading up to their I Do's in May 2018 to the joyous birth of their son Archie in May 2019, Meghan and Harry have certainly experienced a rollercoaster of emotions together in just the past year alone.
Negative headlines, even when untrue, can affect anybody–even a couple as royal as Meghan and Harry. Luckily, the Duke and Duchess of Sussex have become even closer as scrutiny has tried to tear them down. An inside source recently confirmed the couple's unwavering strength with People. 
"They definitely lean on each other during challenging times," the source told People. It doesn't come as a surprise that Meghan and Harry relied on each other throughout their recent trip to South Africa, which was excitedly baby Archie's first official royal outing.
The family spent their time in South Africa happily meeting with human rights activist Archbishop Desmond Tutu. It's no secret that travelling with a baby can be difficult, especially a 5-month-old. However, the royal family appeared calm, cool, and collected at public outings as a happy family.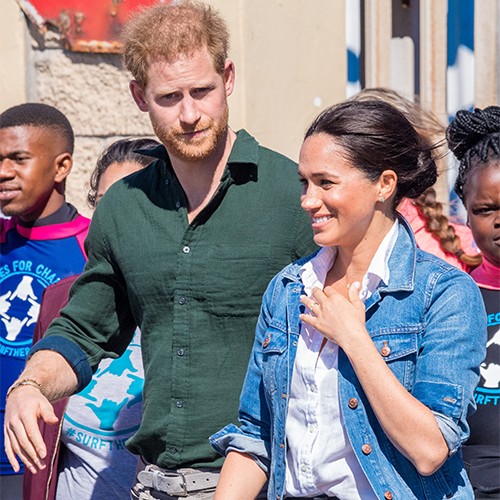 Splash News
Meghan recently revealed during an outing that "parenting" is something new that both her and Prince Harry are learning every single day. They both have already deemed each other as the "best mom" and the "best dad" -- how sweet!
The inside source also told People that Meghan and Harry "are a unit." The source added that Meghan is "just focusing on what she and Harry are trying to accomplish and not be distracted."
Do you think Meghan Markle and Prince Harry's relationship is stronger now than ever? How does baby Archie play into the mix? Let us know in the comments below!